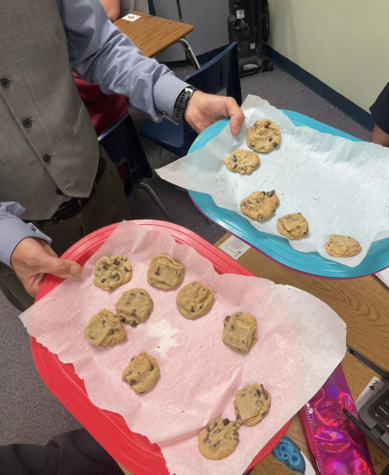 Olivia Vergopia | Writer
October 14, 2022
In Room 203 at San Clemente High School lies Mr. O'Rourke's math class. Famous for his weekly chocolate chip cookies, we investigate the origin of these delicious treats and how they affect his students. 
Mr. O'Rourke always wanted to do something generous for his students, but he never knew what exactly to do. He pondered over what he could give; some kind of treat. Candy? That was too basic.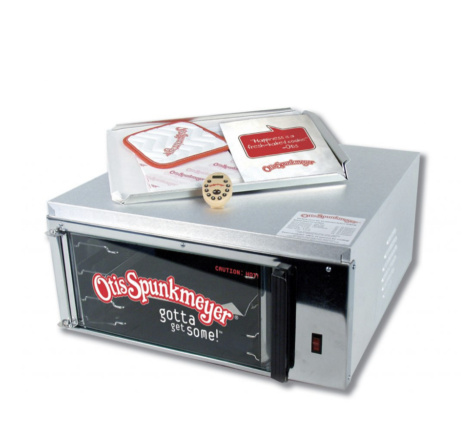 One day, he met a woman on a TV show who sparked the idea of a Spunkmeyer oven. Now, these were not your usual ovens; these were ovens seen in places like hotels. These Spunkmeyer ovens are specifically designed to bake only cookies, so they are perfectly cooked every time. This is Mr. O'Rourke's secret to the best cookies that his students have ever tasted.
After finding the ideal oven, he started to make cookies for his classes once every week. The brands differed from Pillsbury to Tollhouse to Kroger, and they were flawless every single time. Mr. O'Rourke's main motivation for going above and beyond for his students was that he recognized how hard they worked and felt like he needed to reward them for their efforts. So far, he has been baking these for the past 10 years out of the 12 that he has been teaching. 
"To me, Mr. O'Rourke's cookies correlate to having a better grade because it makes me want to go to class and pay attention since I always look forward to the treat at the end of the day," sophomore Canyon Hadsell said.
A student from Mr. Cain's class also speaks on the topic. Junior Aiden Carroll said "I think if we got cookies too, it would make the class more engaging and I would be more inclined to go to math class"
Mr. O'Rourke's magical cookies seem to have impacted many students in a positive way, both academically and personally. He is truly a kind soul.