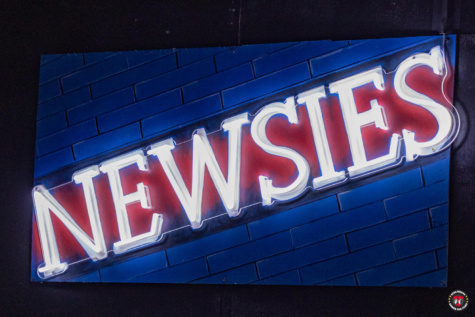 Jack Wolfsohn | Head Editor
October 27, 2022
Time and time again, SCHS has churned out jaw-dropping performances. The type that forces you to manually blink because your eyes won't allow you to look away. Unsurprisingly, the most recent production, Newsies, is no different. 
Even though I had already planned to see it, after hearing the lead actor Christian McCleary say, "it has the potential to be the best show yet," I knew it would redefine my previous understanding of a "great highschool performance." 
Additionally, while performances with repressed choreography are usually liable to lower ratings, I saw Newsies while it was raining which created a hazardous dancing platform and therefore it won't be marked down. 
Christian said, "there's usually flipping and more jumping. A lot was different because of the rain."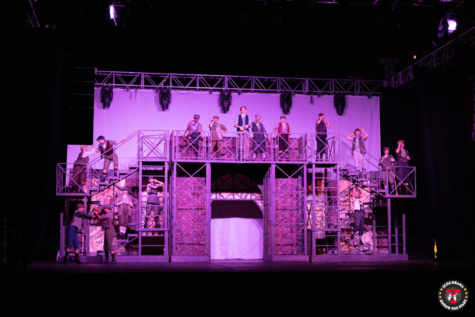 My immediate rating after seeing the show: 9/10
The acting, singing, and choreography (handicapped by rain) was spectacular. Every song felt like the best song and it seemed that every background character could steal the show if given the chance. 
However, some performances and moments stood out among the rest:
Jack Kelly's (Christian McCleary) New York accent, and subsequent phenomenal singing with that accent. 

Medda Larkin's (Rachel DiNicola) dominance/perfect control of belting the difficult notes.

Crutchie's (Elena Quintero) "Letter from the Refuge." The rain/sprinkling brought out the depressive and disconsolate tone to an even greater extent.

Davy's (Griffin Croft) convincing expression of doubt in the beginning about Jack, to then becoming a wholeheartedly loyal and massive supporter of him. 
After having reflected on my original score, I think a 9.5/10 is a much more fair rating. The only reason it's not a 10/10 is because of some mics not working, which I understand may not have happened in shows on the other nights, just the night I saw it. So, realistically, the real rating moves up and down, between 9.5 and 10. 
I don't believe that a more visually stunning performance of Newsies was attempted as the Saturday show (the last show) was moved to Sunday night due to lightning, leaving the best weather conditions to be the light sprinkle (even if it hindered the choreography). 
I could've seen the show again, and I somewhat regret not doing so, however, the perfection (in my eyes) of the showering droplets that reflected colored light and illuminated the whole audience, the slow snowflake like dissension of the drizzle onto the actors and the resulting unwavering professionalism I would not risk corrupting with a second show. 
Although, Christian said after the Sunday night show, "That was definitely our most energetic one, it felt… like being alive."