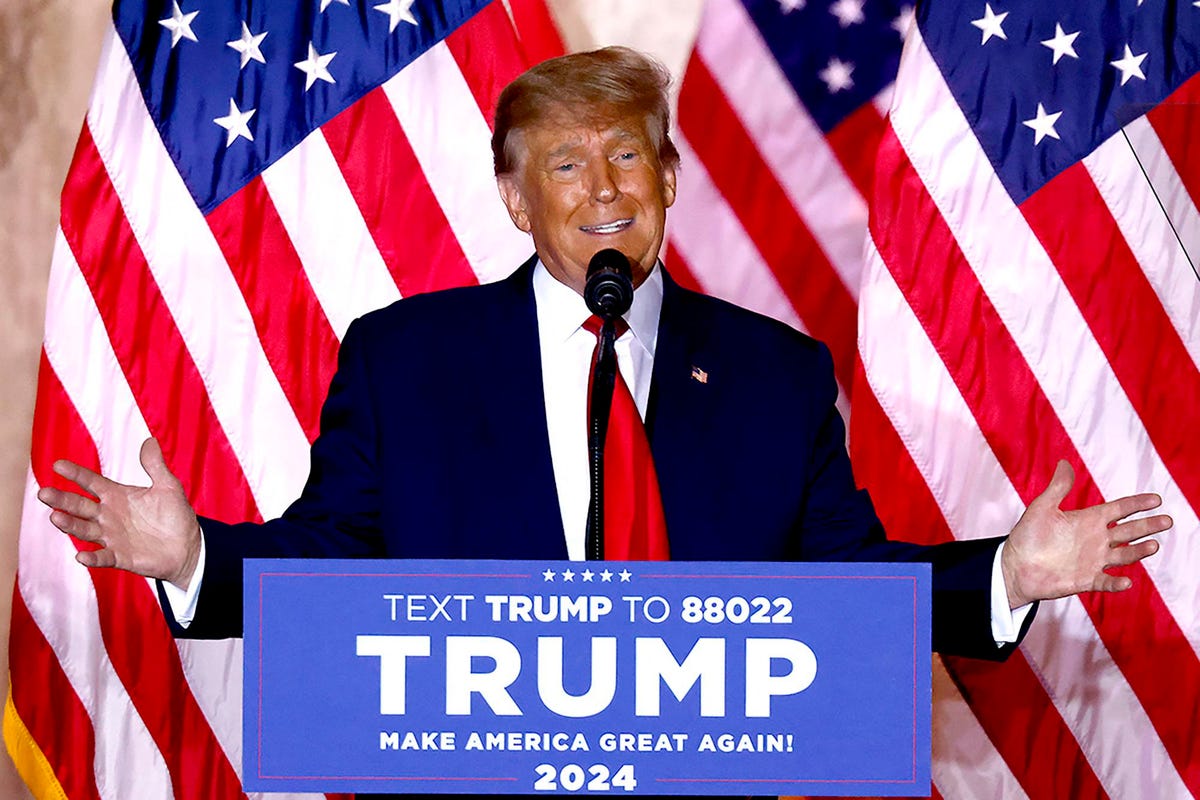 Eden Havel | Head editor
6 January 2022
"America's comeback starts right now," former president Donald Trump hollered into a crowd of ecstatic supporters. While Trump continues to insist that he did, in fact, win the 2020 presidential election despite his loss by 7 million votes, he further continues to persevere in his fight for office. After months of hinting that he would "very, very, very probably run," the 2024 Trump presidential campaign was announced on the 15th of November, 2022, with the slogan: "Make America great again, again."
While some were incredibly enthusiastic about this announcement, most were less interested than Trump likely anticipated. A Quinnipiac University poll reports that only 31% of registered voters hold favorable opinions of him while 59% have unfavorable views. 70% of voters would not like to see him return as president in 2024, while 51% say he should be disqualified from the race altogether. While Trump's approval ratings are at their lowest ever, Biden's are slowly inching upwards.
While many doubt that Trump will win office, some doubt that he will even make it to the final rounds without interference. Things haven't been looking good for Donald Trump since the attacks on January 6th, 2021, and have become increasingly worse since then.
On August 8th, 2022, a historical search warrant was executed at Trump's Mar-A-Lago estate, which recovered fifteen boxes of stolen and destroyed classified material—a federal crime. He maintains a recommended investigation for four crimes in total: including obstructing an official proceeding; conspiracy to defraud the United States; a conspiracy of a false statement; and inciting an insurrection. All of these together raises the prospect of possible indictment or conviction for the former president. And while this may be enough to keep him from winning the election, it will not in fact be enough to keep him from running.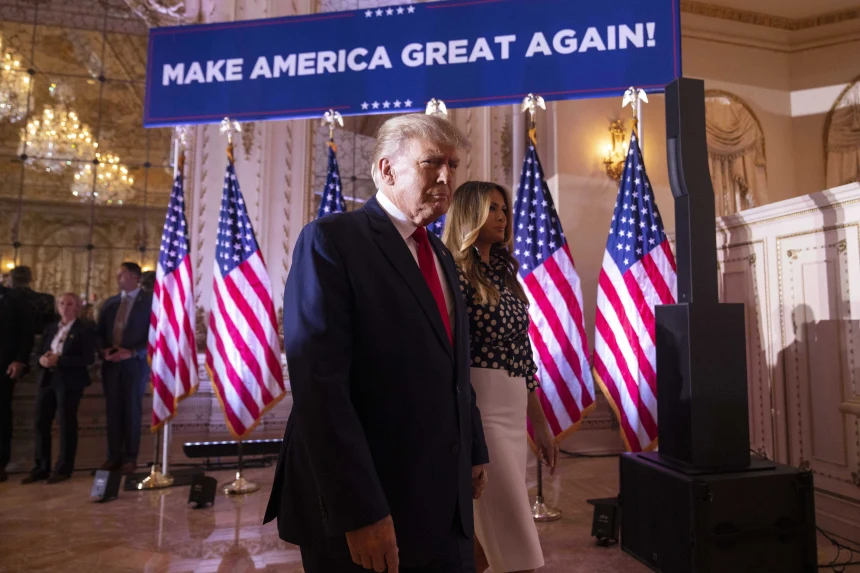 Even if Trump is indicted or convicted for his alleged crimes, there are not enough limits written in the Constitution that could actually prevent him access from running for office. The only real requirements are natural-born citizenship, age, and residency.
"The only thing keeping America safe from the second presidency of Donald Trump is simply our values versus his actions," says senior Maiya Galloway. "If he supposedly wins a second time, he is put in a position with the same amount of freedom to commit the same sorts of crimes that he did the first time."
From beginning (but not completing) his promised wall bordering the U.S. and Mexico which resulted in the longest government shutdown in history to his religious use of the word "hoax," Trump's presidency was nothing short of a rollercoaster. The question of whether it will happen a second time is still up in the air. For now, there is nothing stopping him from trying for his third (and very, very, very probably not final) run for office. However, his track record may keep him from gaining that position once again. Until then, it is crucial that Americans educate themselves on the individual candidates, striving to align with one's actions over one's words, and maintain an open mind when voting. It's the voters who determine the future of our nation as well as those who will lead us to it.
"There are so many candidates with chances of surprising us all," says sophomore Noah Rasmusen. "I have no idea what the outcome will be for the next election, but I'm hoping that we can see some new faces with new ideas. As long as one has our country's best interest in mind over their own, they are definitely a better candidate than Trump. Just saying."