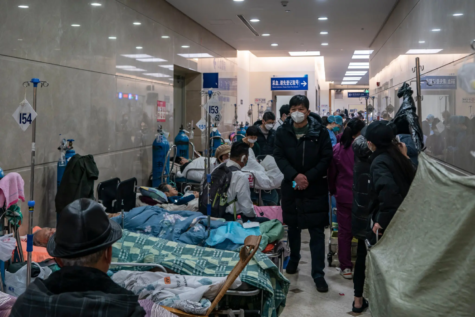 Anthony Wu | Head Editor
January 13, 2023
China just set a record for the largest COVID-19 surge in history. According to leaked minutes from China's National Health Commission on December 21st, as many as 248 million people were infected with Covid in the first twenty days of December, with 37 million infected in a single day.
The previous record was just above 4 million.
As of January 11th, 900 million people have been infected by Covid according to Peking University with up to 91% of residents in Gansu, 89% in Henan, 84% in Yunnan, and 70% in Shanghai being infected with Covid.
Official Chinese government statistics report that there's been only 2 million cases and little over 5,000 deaths since the pandemic began in late-2019 which are in stark contrast to figures from local governments. World Health Organization officials claim that the Chinese Government is severely under-counting deaths.
China has since stopped providing daily COVID-19 data, likely due to the difficulty of tracking such cases.
Despite the lack of transparent figures, the explosion of COVID-19 is no secret to those with connections back in China. According to my Chinese school teacher, nearly everyone she knew contracted COVID-19. Someone she knew ran a business with a hundred employees and every single person was infected. My parents state that the vast majority of people they know back of home contracted COVID, including my aunts, uncles, and grandparents. "I suspect maybe around a billion people have COVID," my dad said a few days ago. He was remarkably close to the recent statistics by Peking University.
The surge comes in the wake of the Chinese government's abandoning three years of strict 'Zero Covid' replete with mass lockdowns, mandatory testing, and quarantine centers due to mass public unrest.
With the lunar new year coming up, who knows what will happen.