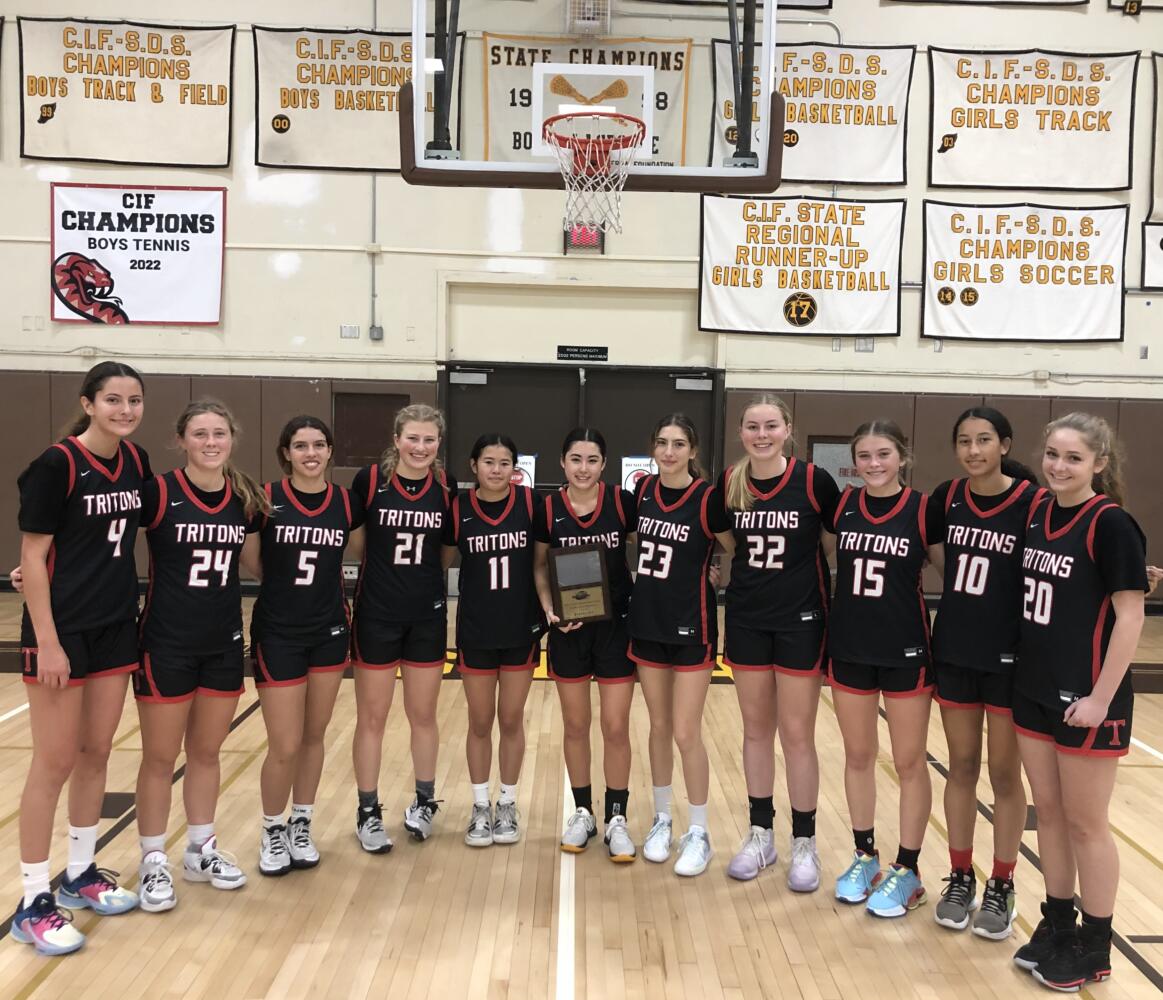 Sienna Taus | Writer
January 27, 2023 
Girls basketball just kicked off their season with a 4-1 record in the South Coast League and will continue to battle for first place against the intense competition for the next two weeks. The overall record is nineteen wins with six losses, showing their hard work and effort throughout the season has been paying off. Senior night, Friday 28th will be a home game against Trabuco at 7:30 p.m. Go and support our lady Tritons!
They have four outstanding seniors on the team: Kiley Quillin (#12), Kyle Franklin (#5), Emma Massamiri (#21), and Alyssa Mormile (#14). Here's an inside scope of how they are feeling about their final season of basketball coming to an end.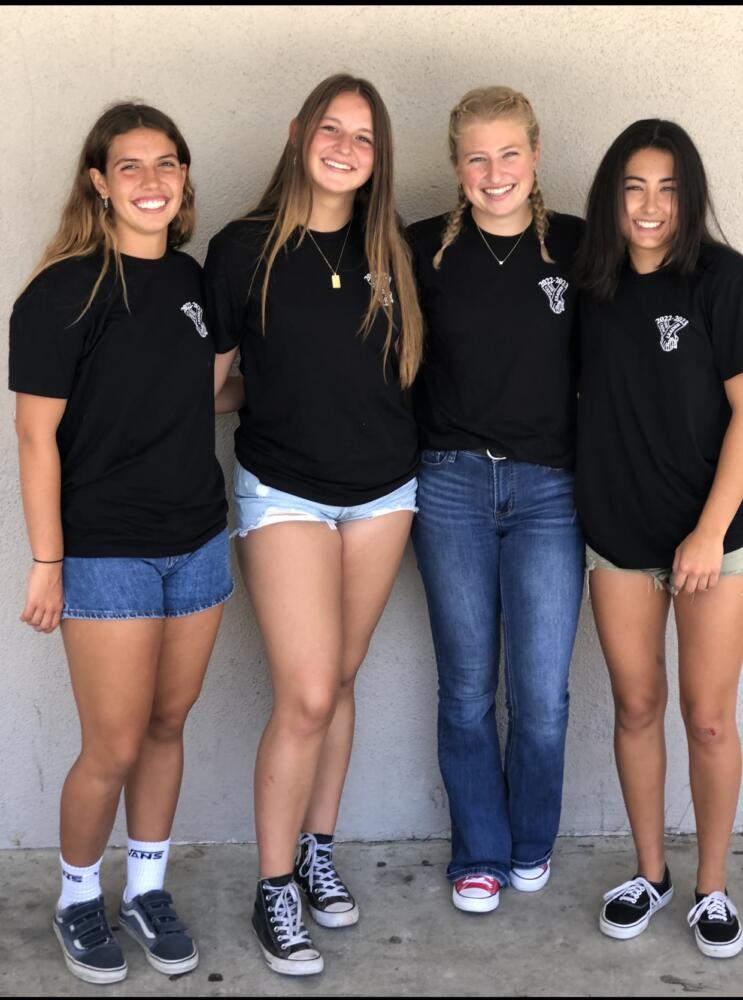 Emma Massamiri: "I enjoy my teammates and laughing at all the little things with everyone. My favorite memory has to be spirit assembly dances, blowout games, and practices on the days that life is too crazy to focus on basketball, so we spend time messing around. You come for the basketball, but stay for the friends! I will miss being able to walk around and know someone everywhere at SCHS when I move on to college."
Alyssa Mormile: "I'm grateful for the friendships that I've developed. Being teammates and going through these really intense times as a team is a unique and amazing experience. My favorite memories are probably the mid-practice talks about whatever is going on in our lives and all of our fun experiences, like tournaments, homecoming parade, assemblies, and team dinners." 
Kiley Quillin: "What I love about basketball is how it can be a safe place when needed. My favorite basketball moments would have to be spending time outside of basketball with my teammates, whether that's getting food in between games and practices or going out and playing laser tag, and all of the talks we would have on the bench during games. I could come to practices or the games, have a good time and laugh with my friends. What I will miss most about Bet on Pin Up Basketball is not seeing all my friends every day and laughing with them about ridiculous things".
Kyle Franklin: "I am super proud of us for growing as a team these past few years, especially with the challenges of COVID. I love all my teammates and am grateful for the times on and off the court I have gotten to spend with them."