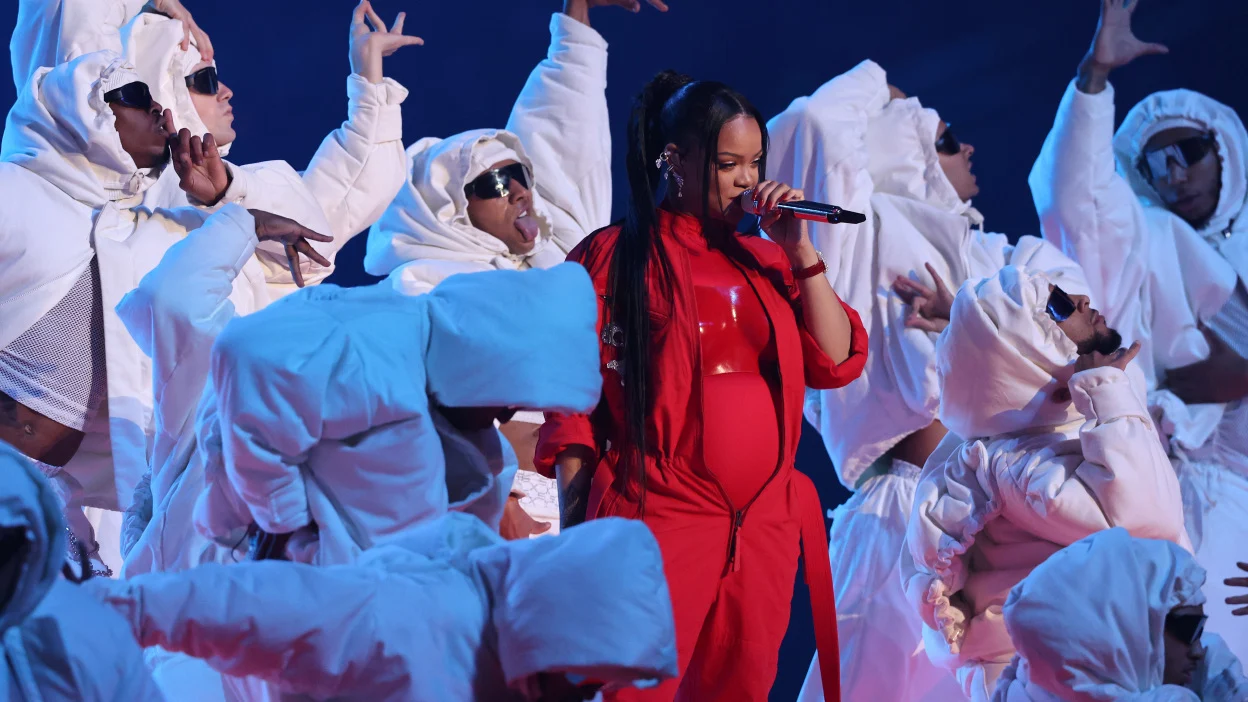 Kyla Brown | Head Editor
February 21, 2023
Rihanna made her triumphant return to the stage as the star of the Super Bowl 57 Apple Music halftime show on February 12. Since she announced the performance in September of 2022, fans have been anticipatingly guessing the songs and guest stars that would appear during her thirteen-minute set—enthusiastic for the singer's first live performance since the 2018 Grammys.
The superstar has a catalog of hits from "Rude Boy" to "Needed Me," and she has collaborated with some of the biggest names in music from Jay-Z to Eminem to Drake. She is a household name herself, and expectations were high as the Super Bowl approached.
"I was so excited when she announced that she was going to be performing. She is definitely one of my favorite artists," senior Kate Loo said.
Much to the dismay of her fans, Rihanna has not released an album since 2016's ANTI. Despite having only been a part of two songs since her last live performance ("BELIEVE IT" and "Lift Me Up"), her career has continued to flourish. Since 2018, Rihanna has been busy, to say the least. Her ownership of Fenty Beauty has changed the makeup game: she debuted her Savage X Fenty brand, Fenty Skin was released, and recently Forbes casually announced that she is now a billionaire. Rihanna was declared a national hero by Barbados' Prime Minister Mia Mottle at the end of 2021, and she gave birth to her son with rapper A$AP Rocky in May of 2022.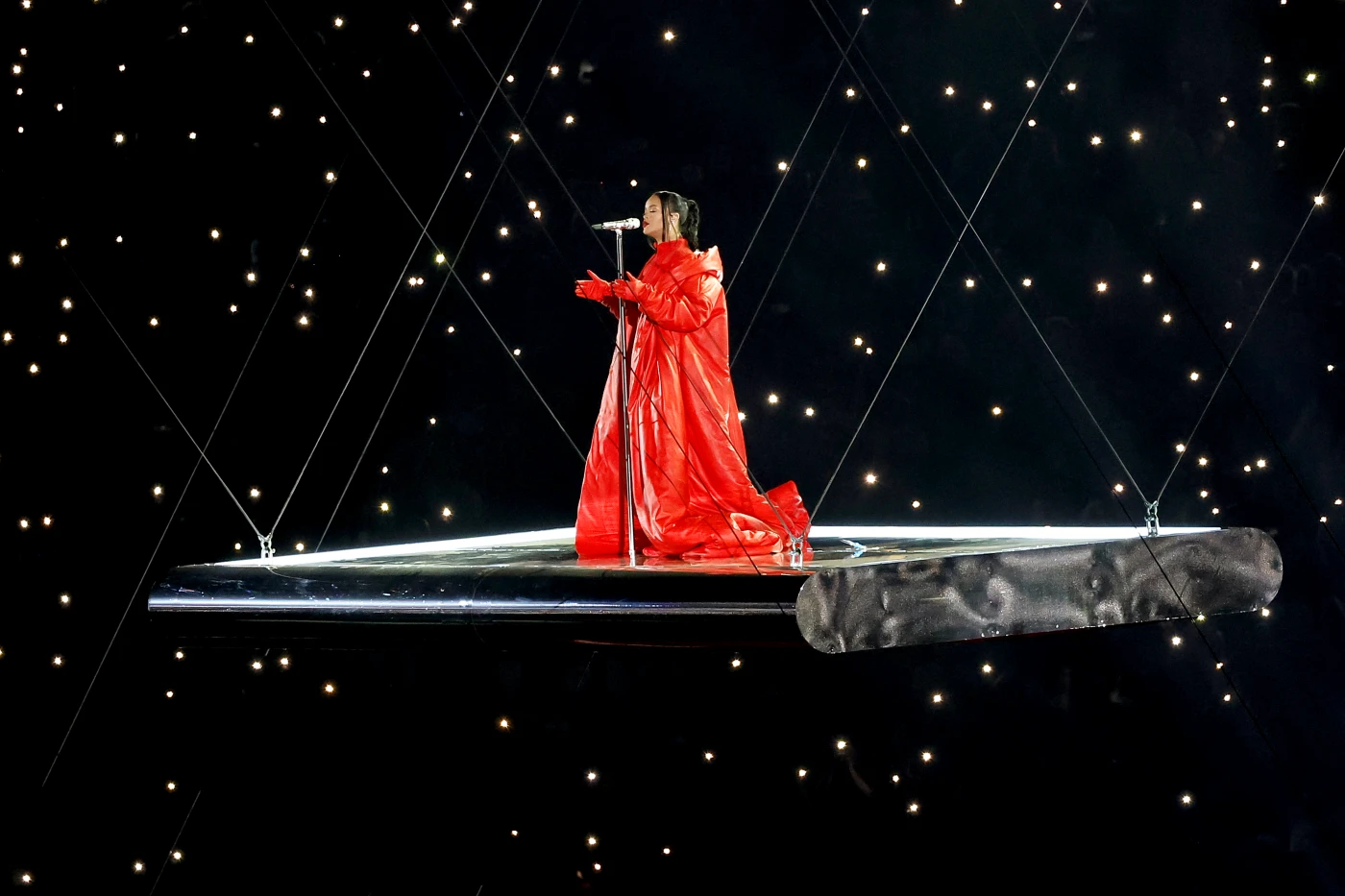 The world seemed to erupt when Rihanna's halftime performance began, a close-up shot of her face sending fans into a frenzy. The performance reminded the world just how many hits she has, as she filled her set time with countless iconic songs, millions of people singing along, whether from their couches or the stadium itself. She took to the floating stage by storm in a stunning red outfit, her new baby bump on proud display. 
Critics of the performance have lamented the fact that there were no guest performances and have called the show underwhelming. Senior Emma Fann said, "I thought the show was great but I wish she brought someone else out. She has some really good collaborations and I think it would've been cool if she brought Jay-Z out or something." Fans have combatted the criticism, noting the intricacy of the performance and the impressive choreography composed of many dancers and floating platforms. On top of all the technicalities of the performance, Rihanna did the entire show pregnant, once again proving the incredible performer that she is. 
Rihanna's Super Bowl halftime performance captivated audiences globally. As she ended her set list hoisted into the air singing "Diamonds," she reminded people around the world that she is an iconic performer and name in music history.