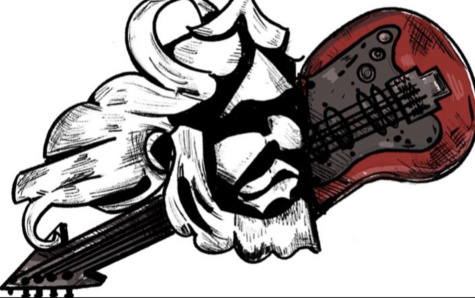 Hannah Eberle | A&E Editor
February 24, 2023
Battle of the Bands is returning to campus to showcase San Clemente High School's finest musicians. Due to the expected rain next week, the competition has been postponed to March 27-31. During this week, each band will have the chance to perform original songs one day at lunch. The winner will receive the opportunity to record with San Clemente's own Biff Cooper at Power Plant Records in San Clemente. 
Starting off strong, the Bad Kissers will kick off the battle Monday at lunch. The surf/indie rock band is led by their flamboyant frontman and lead guitarist Luke Frank. Following Luke comes the backbone of the band with Tre Kuhn on drums and Maile Beutler on the bass. The Bad Kissers said, "We're pretty excited to play our original songs for a big crowd, we all hope they're well received and everyone has a good time". 
Next, Roswell will perform with the talented group of Sam Sherreitt, Shannon Thorton, Jett Hennings, Kayla Shanafelt, and Zack Vanneman. The up-and-coming band aims to restore the sounds of classic rock, they share, "Our band tries to capture the sounds of how music used to be- raw, unique, and unfiltered". Roswell takes inspiration from arguably the most influential artists in music history: Led Zeppelin, The Rolling Stones, and Frank Zappa. 
Wednesday, Tritons can find Current Location dominating the stage at lunch. With controversial lyrics and killer talent, the band is held together by Jack Oneill (vocals and guitar), Kieran Ota (Bass), and Bryse Celaya (Drums). The band has made its mark on San Clemente in the past year with multiple shows ranging from backyards to the OC Tavern.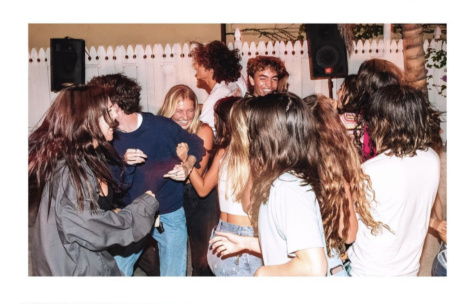 Apollo Weekend will take the stage next, featuring Kai Gutierrez, Ethan Gutierrez, and Curren Buetler. The band has made quite a name for themselves with their energetic stage presence and authentic sound. Apollo Weekend has been playing together for two years now, and their stage presence shows a true musical bond. Senior Kate Loo said, "I'm excited to see what new sounds Apollo Weekend will have to offer next week."
Finally, the Wool Club will wrap the battle up on Friday starring the creative duo: Logan Zanella and Lindsay Coulson. Joining them is the very talented Gavin Jiron (guitar) and Lucca Fligiel (saxophone) adding to the authentic indie rock sound of the group. Senior Emma Fann says, "I'm most excited to see The Wool Club next week, I love what they have put out so far".  
Overall, the Battle of the Bands is sure to create an entertaining show for the entire SCHS community, students and staff included. You won't want to miss these amazing bands at lunch starting March 27th!