March 10, 2023
On Friday, February 1st, Republican representatives in 20 states, wrote a letter to pharmacies notifying them that if they sold mifepristone (an abortion medication) by mail, there would ultimately be legal action taken. Threatened by this, the Friday after, Walgreens announced that in these 20 states, they would not be dispensing this drug. CVS, Albertsons, Rite Aid, Costco, Walmart, and Kroger have yet to respond. Will more pharmacies ban these pills?
Not to mention, not every state that they are withholding from is a GOP state. In Alaska, Iowa, Kansas, and Montana, abortions are protected by law, however, it is included in the states they claim they won't be selling it to. Then, on Monday, Walgreens claimed that they will be "dispensing medication consistent with the federal and state laws". Nonetheless, their statement prior, appeasing Republicans, contradicts this.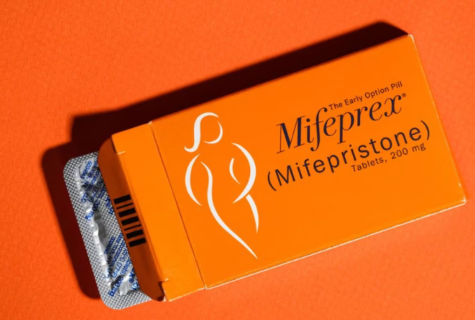 Mifepristone is a prescription drug that stops pregnancy safely within 10 weeks. In 2021, before Roe vs. Wade was overturned, over half of the abortions were completed using trustworthy medications that did not put the woman's life in danger. Mifepristone works by blocking progesterone which is a hormone essential to the development of a pregnancy. Not to mention, it is an FDA-approved drug.
Walgreens employees have had a history of refusing to sell abortion pills to customers. Many customers over the years have been allegedly denied birth control and condoms by Walgreens employees. More and more citizens have shared their stories about their struggles with buying contraceptives at these stores. In response to these accusations, Walgreens states their policy saying that they allow their employees who aren't comfortable with a transaction due to moral or religious beliefs, to step away and refer the customer to someone else. Angry that Walgreens won't listen to their complaints the #BoycottWalgreens has been recently trending online.
In response, Governor Gavin Newsom makes it clear that California state will no longer be doing business with Walgreens. He states in a tweet that the company has "cower[ed] to the extremists and put women's lives at risk". On Wednesday, Newsom officially ended their 54 million dollar contract with Walgreens. Although this won't have any dramatic effect on the gigantic chain, the message still prevails and encourages the country to take this matter seriously. 
The governor of Illinois, J.B Pritzker, met with the chief executive of the company to communicate his concern about the situation and "urged them to rethink their stance". 
White House Press Secretary Jean-Pierre says that Walgreens' response to Republicans' letter is "dangerous and unacceptable". She makes it clear that the White House is in support of pushing back against the company.
Because Walgreens tried to indulge Republicans they have faced an abundance of backlash. Boycotts are breaking out everywhere, and entire states are withdrawing their business. In addition, their stock market price is decreasing. Their fear of Republicans only made things worse for their company in the long run.