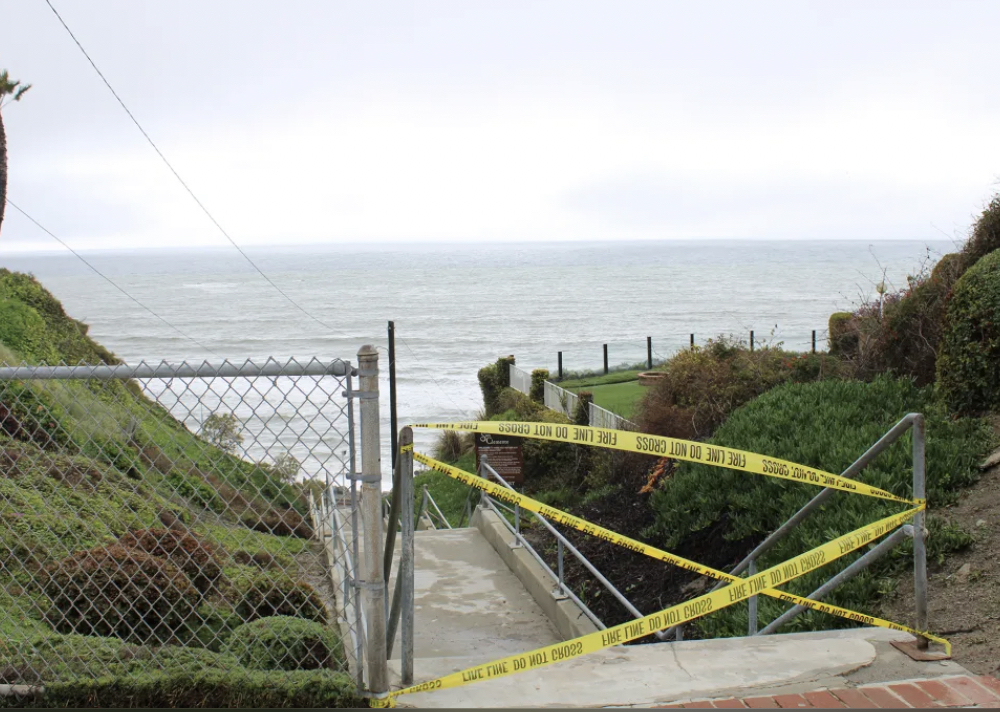 Gracie Reynolds | Writer
March 17, 2023
San Clemente, our small beach town, is getting crushed by extreme weather that has lasted seemingly forever. This town is not built for the rain, especially with all the different trails, beaches, and outdoor activities. Springtime is just around the corner, making the rain useful for all the blooming flowers and plants. Still, it is very inconvenient to the local people who are used to getting their daily sunshine. " I go to the beach trail about two or three times a week for a walk or run," senior Ireland Eastwood states. Locals like Ireland will be on hold until this weather clears up.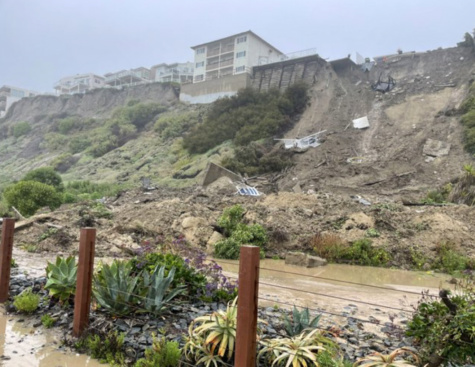 On the morning of Wednesday, March 15th, a horrendous landslide occurred on the San Clemente beach trail. It all started when the 911 call came in at 8:18 am. This issue caused residents on the street of Buena Vista to evacuate their beloved homes quickly before any more damage occurred. Back patios, fences, and walls have fallen due to this landslide of the bluff that tumbled down the great hill. Residents will not go back to their homes until the area is clear and it is safe to do so. Some residents may not return to their homes due to the prominent damage. Due to this issue, many locals will not attend this trail for about two weeks or until further notice.
Being cooped up in the house recently has been killing people, including senior Ella Erhardt: "I do not like this rain because I can not go to the beach trail and go on runs." This weather is killing people and contributing to people not being able to get the daily fresh air they need without getting rained on or windblown. But now that the trail is closed, this to the more significant issue we are all facing. So, now we have to hope that the sun shines bright and provides help to all these issues!