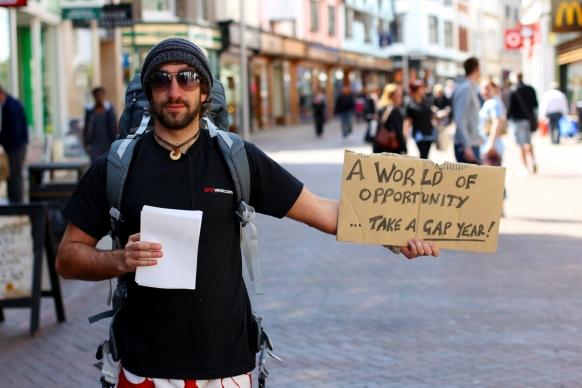 By Taylor Jower | Writer
September 24, 2015
College? Gap Year? Travel? Do any of these sound like you? Often times senior year we find ourselves fantasizing about getting out into the real world and experiencing life.
 The options are endless as, after high school, we have many new responsibilities that we take on. Some of us are going out of state to college, which means living on our own in the dorms. Some may have to move out right away and live off ourselves. Whatever your situation this  is the real transition into adulthood and I think it is imperative that we know just what we are getting ourselves into.
College is one option some may take. It is a big step into an individual's life. It takes selection and careful consideration. In fall 2015, some 20.2 million students are expected to attend American colleges and universities. You go for four or more years sit for hours in class while absorbing all of what you are learning, which turns into your major. Which then turn into your career. With that said one should be sure of the path they want to pursue because college is not cheap.
Another option for us seniors is a gap year.  Taking a structured Gap Year invariably serves to develop the individual into a more focused student with a better sense of purpose and engagement in the world. 90 percent of students who took a Gap Year returned to college within a year. This can either be a stellar idea or not, it really depends on what kind of student you are . In this gap year some things you can do to utilize are working. Work your butt off especially if you are putting yourself through college.
Whether you choose college or a gap year know you can be successful either way. So good luck!