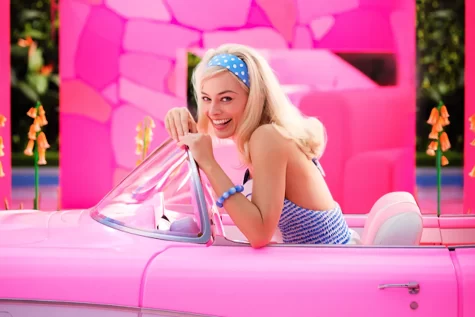 Chloe Gerhard | Writer
May 5, 2023
With only three weeks until summer, the hot weather and sparkling beaches are not the only things to eagerly await. Movie blockbuster season is upon us, as well as the anticipated release of several binge-worthy shows.
 With every genre ready to shine, get ready to recline in your cinema lounger to be entertained.  The highly anticipated Barbie movie is a must-see.  It is directed by Greta Gerwig, known for Oscar-nominated films like Little Women (2019) and Lady Bird.  The writing credits go to Greta and her husband Noah Baumbach, known for his work on Fantastic Mr. Fox. They will be bringing camp to new levels with an all-star cast, including Margot Robbie as Barbie, Ryan Gosling as Ken and Dua Lupa as Mermaid Barbie.
"The Barbie movie will be the highlight of my summer" junior Paloma Brunsons aid.
Speaking of Mermaids, Disney will release the live-action version of The Little Mermaid on Memorial Day weekend. Predictions are swirling that it may smash previous box office records as nostalgic eighties moms are expected to flock to theaters to relive their childhood favorite, while many will run to theaters to see Lin Manuel Miranda adapt the classic soundtrack. 
 Fans of Spiderman have been waiting five long years for the release of the second Spider-Verse film. This animated marvel will take viewers into the shared multiverse of alternative universes. If the sequel is anything like the original, it will not only have a brilliant story, but it will also showcase the innovative art of its award-winning animators. The film is like a love letter to Spiderman fans and art enthusiasts alike. 
Other blockbusters expected to fill theaters with moviegoers include Guardians of the Galaxy 3, Indiana Jones and the Dial of Destiny, and  The Meg 2. Hopefully, these movies will keep everyone satisfied as the world awaits the release of Dune in November.  
This summer also brings the much-awaited release of some of the best shows television has to offer. Mark June 8th on your calendar for the Never Have I Ever season 4 premiere. This will be the final season for this fan favorite.  Viewers are anticipating what is next for our favorite love triangle and how the main character, Devi, will navigate her senior year.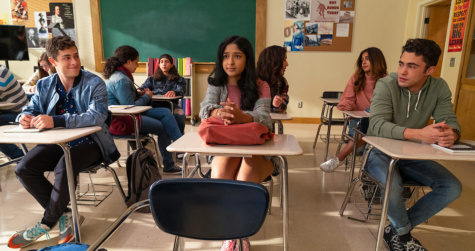 Speaking of love triangles,  what would summer be without the release of The Summer I Turned Pretty?  Get ready to cheer on your favorite brother.  Are you team Jeramiah or team Conrad?  The Massachusetts beach house will be the perfect setting for a new round of pool parties and possibly a road trip.
Junior Jordyn Banks states, "I am very excited for The Summer I Turned Pretty season two and I am definitely team Conrad."
Other anticipated TV releases include Heartstopper, Ahsoka, and Queer Eye.  Finally, if this last year left little time for binge-watching, this summer will be the perfect time to catch up on Outer Banks, The Last of Us, and Poker Face.  What will you be watching?