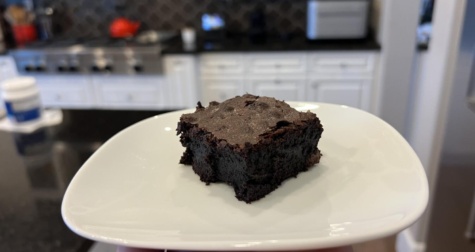 Gabriela Peña | Writer
May 19, 2023
Brownies, a dessert enjoyed by millions, can be taken to new heights by infusing them with the richness of brown butter and the beautiful essence of coffee. In this article, we'll explore a quick guide to creating the perfect brownies using these delicious ingredients.
Brown Butter:
Brown butter is essentially toasted butter, so to make it, melt unsalted butter in a saucepan over medium heat. Stir continuously until the butter turns golden brown and emits a nutty aroma. Remove from heat and let it cool before incorporating it into your brownie batter. If you add it in while it's still too hot, the brown butter might cause the eggs to cook in the batter.
Coffee:
Brew a strong cup of coffee and let it cool. If you don't want to brew coffee, adding around a tablespoon or more of instant coffee works just as well. The coffee will enhance the chocolate flavor and create a luxurious balance with the brown butter.
Perfecting the recipe:
Melt semi-sweet using a double boiler or microwave. Personally, I think it's quicker and easier in the microwave. In a mixing bowl, combine the melted brown butter, cooled coffee, and melted chocolate. Whisk until the wet ingredients are well incorporated.
Sift together all-purpose flour and cocoa powder to avoid clumping and gently fold them into the wet mixture until just combined. Do NOT over mix!!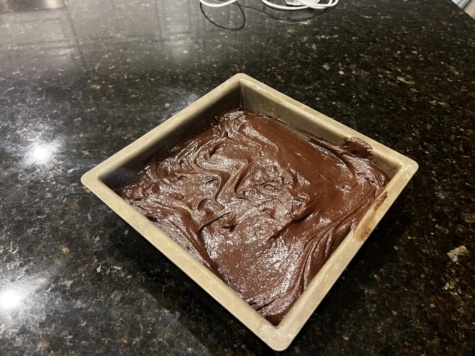 Baking:
Preheat the oven to 350°F and grease a baking dish. Pour the brownie batter into the dish, spreading it evenly. Bake until a toothpick comes out with a few moist crumbs to achieve the fudgey texture of a perfect brownie.
To enhance the flavor, I like to add a sprinkle of flaky sea salt on top of the brownies while they are still hot. Cool the brownies completely in the pan before cutting them into squares or rectangles. Cutting them too soon may cause them to break apart, which is not ideal.
The combination of the nutty brown butter and coffee will tantalize your taste buds. After bringing some of these brownies to my class, senior Alyssa Mormille commented, "Guys these brownies were the only reason why I got through chemistry on Wednesday." Enjoy this fusion of flavors and indulge in a phenomenal brownie experience.