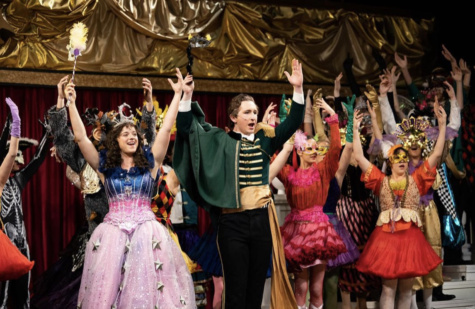 Hannah Eberle | A&E Editor
May 19, 2023
After an astonishing performance of the Phantom of the Opera, the SCHS drama department attended the MACY Awards this past weekend. The MACY Awards is a regional award show where Triton actors showcased their breathtaking abilities while competing with other highschools. The SCHS cast earned the MACY Spirit Award which is the top honor of the show. 
Along with this honor, multiple Triton actors received individual awards for their astounding performances. Leading the pack, Christian McCleary received the MACY for Best Actor, a well deserved recognition for his performance as the Phantom. Equally deserved, Griffin Croft won Best Dramatic Actor and Daisy Kopenhefer Best Dramatic Actress. Christian says "I think I can speak for us all when I say our feet didn't touch the floor for a day after we were just so excited".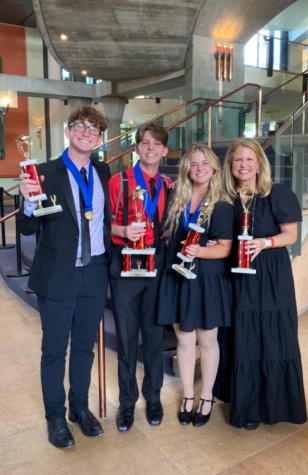 Tackling the Phantom of the Opera was not an easy task, however, the SCHS drama department created an impressive performance with a perfect mix of dedication and passion. Senior Griffin Croft says "our music director is ridiculously talented". A viewer of the production experienced colorful costumes, exotic sets, striking vocals, and extraordinary choreography. The creative team behind the magic is the foundation supporting the passionate actors seen on stage. Senior Liv Hottinger says, "my favorite show is Phantom of the Opera so it was super cool that it was my senior show". 
While the show is closed and the MACY Awards are over, the success of the SCHS drama department continues to roll forward. Christian will travel to New York to attend the Jimmy Awards and showcase his skills for Best Actor. If you see one of these talented actors around campus, make sure to congratulate them!