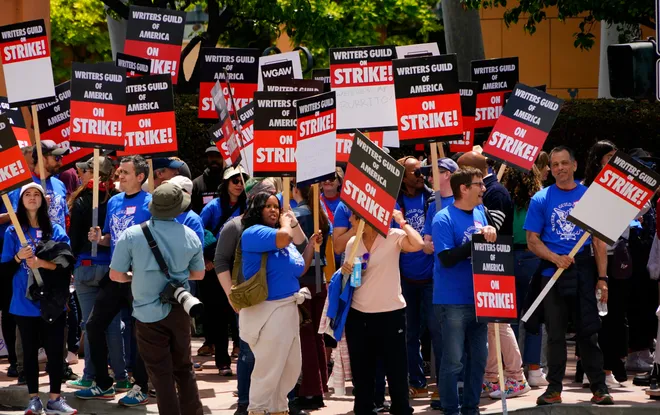 Sienna Taus | Writer
May 19, 2023
The second of May, 2023 marks the start of the Writers Guild of America strike as they battle for better salaries, stronger contracts, and protection and job security with the threat of AI taking over their jobs. Junior, Avery Hass claims that the writers strike "makes me question if there will be less of a demand for writers with the creation of AI". Thousands of protesting writers have marched in multiple states, including California and New York, spreading their message all across America.
They carry signs with sayings encouraging the industry to "do the write thing" and "fair contract or we'll spoil Succession" as a means of using humor to motivate writers to gain equal pay. These writers have put down their pens in solidarity for the strike and some shows that are being halted including season five of Stranger Things, season three of Hacks, season three of Yellowjackets, season six of Cobra Kia, and season two of The Last of Us. Mrs. Dutton explains that she is, "always a proponent of collective bargaining", and supports the writers fighting for fair wages for their work.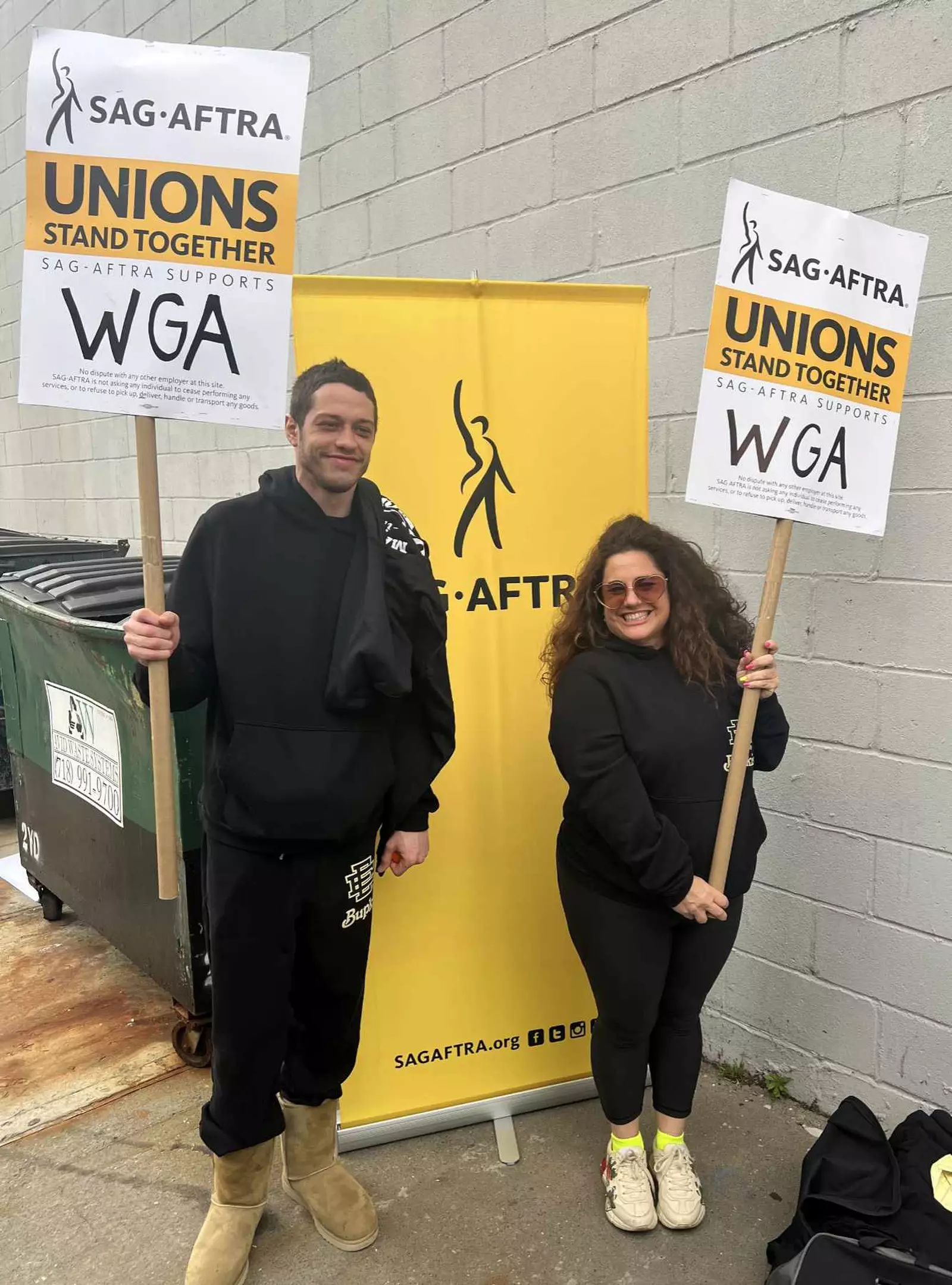 However the writers are not the only ones outraged and marching in the streets, actors and celebrities are showing their support for the cause as well. Lin-Manuel Miranda, known for his roles in Broadway musicals, Jimmy Fallon, host of Saturday Night Live, and many others have shown public support for the Writers Guild of America. Pete Davidson was also seen passing out pizza to protesters in New York on May 5, showing that he believes "no shows without the writers". 
Imagine Dragons performed a free concert for the writers to demonstrate their support towards the writers and their cause. Dan Reynolds, the lead singer told TMZ that "the writers deserve to earn greater pay for creating and driving so much entertainment in Hollywood".