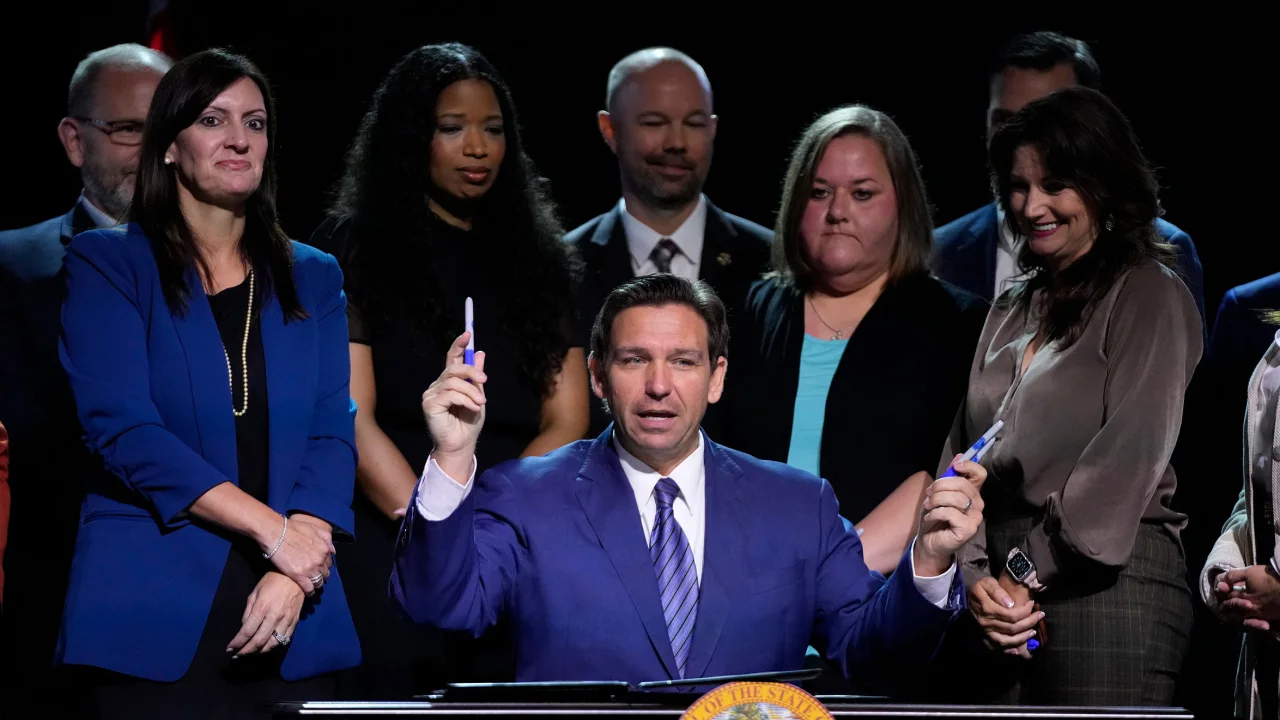 Daniella Flores | News Editor & Publicity Manager
May 19, 2023
On Wednesday, Florida Gov. signed bills that once put into effect would ban gender-affirming care for minors, target drag shows, force people to use certain bathrooms, and restrict the discussion of personal pronouns in schools.
With the upcoming 2024 presidential election, DeSantis seeks the Republican presidential nomination and has made anti-LGBTQ+ legislation a large part of his agenda. He signed the bills amongst a cheering crowd at the evangelical Cambridge Christian School in Tampa. The signing became more of a campaign-like event with DeSantis tossing Sharpies out into the crowd.
"I think it's very interesting how the signing turned into more of a campaign boost for DeSantis than anyone else," said freshman Ava Echternach.
Democrats opposed the bills and rallied in opposition outside the Capitol during the session that ended two weeks ago. As Republicans have the super-majority within both chambers, DeSantis' bills were easily approved.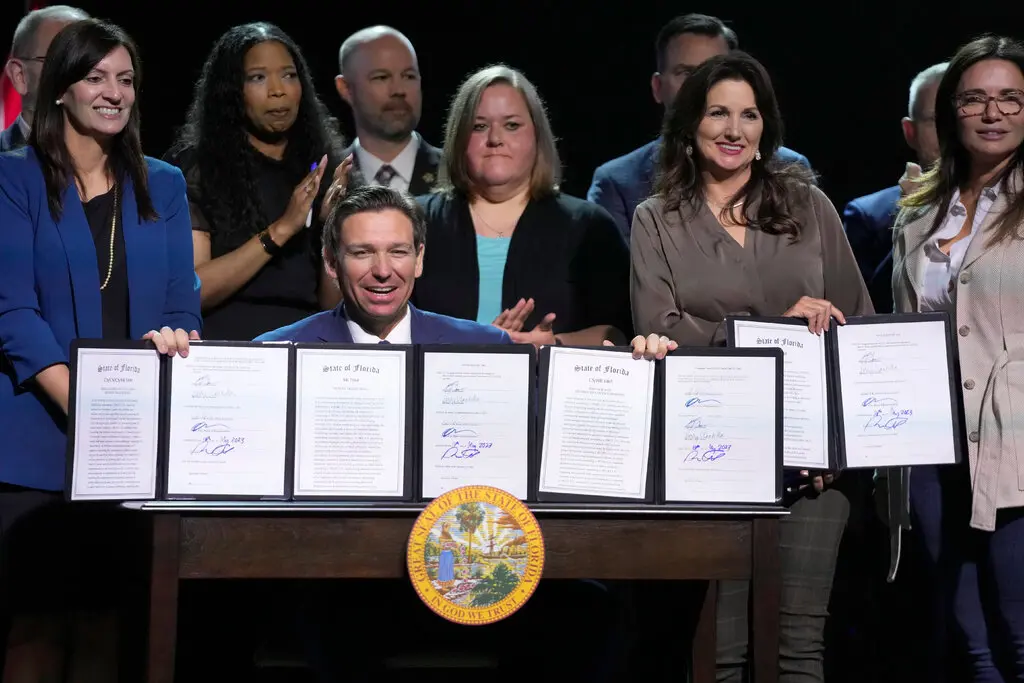 The gender care law bans the use of state money for gender-affirming care and places new restrictions on adults who are seeking treatment.
Three Florida parents have already asked a federal court to issue an injunction blocking the law's enforcement. The attorneys for these families will appear in court on Friday to argue that their children should be able to receive medical treatment as long as the case continues.
After the bill was passed, Planned Parenthood immediately started canceling gender-affirming care appointments.
Transgender medical treatment for children and teenagers continues to be under attack in many states and has mostly been subject to restrictions or bans. However, it has been available in the United States for over a decade and is endorsed by major medical associations as appropriate care for those diagnosed with gender dysphoria.
"All I can say is that I'm very glad I live in California and don't have to deal with DeSantis' laws," senior Tessa Campbell said.
These treatments usually begin with an evaluation for the distress caused when gender identity doesn't match someone's assigned sex. With parental consent, this can be treated with hormones, typically not until the age of 16. There is also an emphasis that the surgery should be reserved for people who are 18 or older.
Both the gender-affirming care ban and the law targeting drag shows go into effect immediately. The bathroom restrictions and law banning schools from forcing children to provide their "preferred personal title or pronouns" take effect July 1.