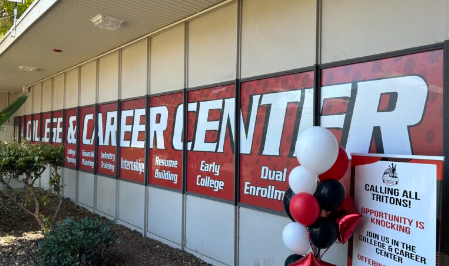 Chloe Gerhard | Writer
September 21, 2023
Fall semester of senior year can be an extremely stressful time. For most, applying to college or choosing a career path is overwhelming. Fortunately, counselors at San Clemente's College and Career Center are ready to help.
San Clemente's College and Career Center opened on February 10th, 2023, and is back in business with full-time counselors this year. The Center has both a career guidance specialist and a Futurology college and career counselor.  Each is available to help support students as they navigate their future plans. The College and Career Center will be located in the library but is temporarily found at the east side entrance of the SCHS office. It is accessible to all students and offers phenomenal free services to put students' and parents' minds at ease.  
At the Center, the career guidance specialist can help students build resumes, develop interviewing skills, and explore possible career options. The guidance specialist can also help students find internships and sign up for dual enrollment at Saddleback. In addition, the specialist can help students navigate the Career Technical Education courses available. These courses include training in employable skills for those going straight into the workforce or those building skills for college.
The Futurology college and career counselor can help with planning for the future as well. Topics of support include helping students start their college search by finding the best college fit and researching majors together. The support continues with college application assistance and essay-writing advice.  Those who need help planning SAT and ACT timelines can find support with this process. Finally, the counselor can help students navigate financial aid.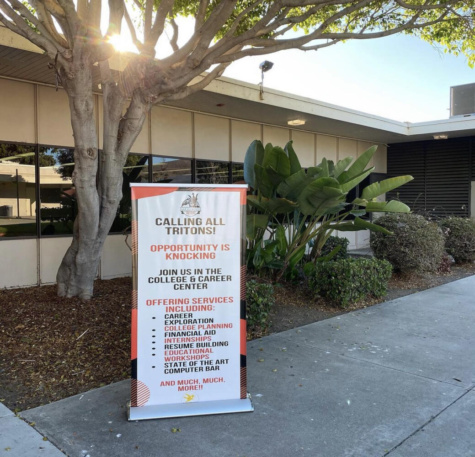 College and Career Counselor Mrs. Jasso expressed what she wishes students knew: "There are many pathways to success and I wish students understood that there are many ways to go to a four-year university. Community college is a great pathway. Don't compare yourself to other students. Everyone has their own path."
She conveyed that people should go to the Center "to gain knowledge about the other options so you know all the pathways and get all the information you need to make an informed decision. No matter your situation, we are here to guide you."
Students are already reaping the benefits of the Center. Senior Paloma Brunson explained, "I think that the College and Career Center is a great place to get help with any future plans." In Addition,  senior Ally Golden expressed that "the energy is very welcoming and the counselors helped ease my college application anxiety."
Students have a variety of ways to access the services at the Center. Drop-ins are welcome and one-on-one appointments are available. Zoom workshops and webinars have been scheduled for this fall and can be viewed on the CUSD Futurology YouTube page. The webinars include College Essay 101, and Senior/Junior Success Orientation, and Financial Aide Fundamentals. Additionally, their Instagram page can be found at @cusdfutureology. The guidance department does a great job sharing upcoming services and resources regarding the center @schsguidance. For those feeling overwhelmed, rest assured the counselors are welcoming, helpful, and full of valuable information.