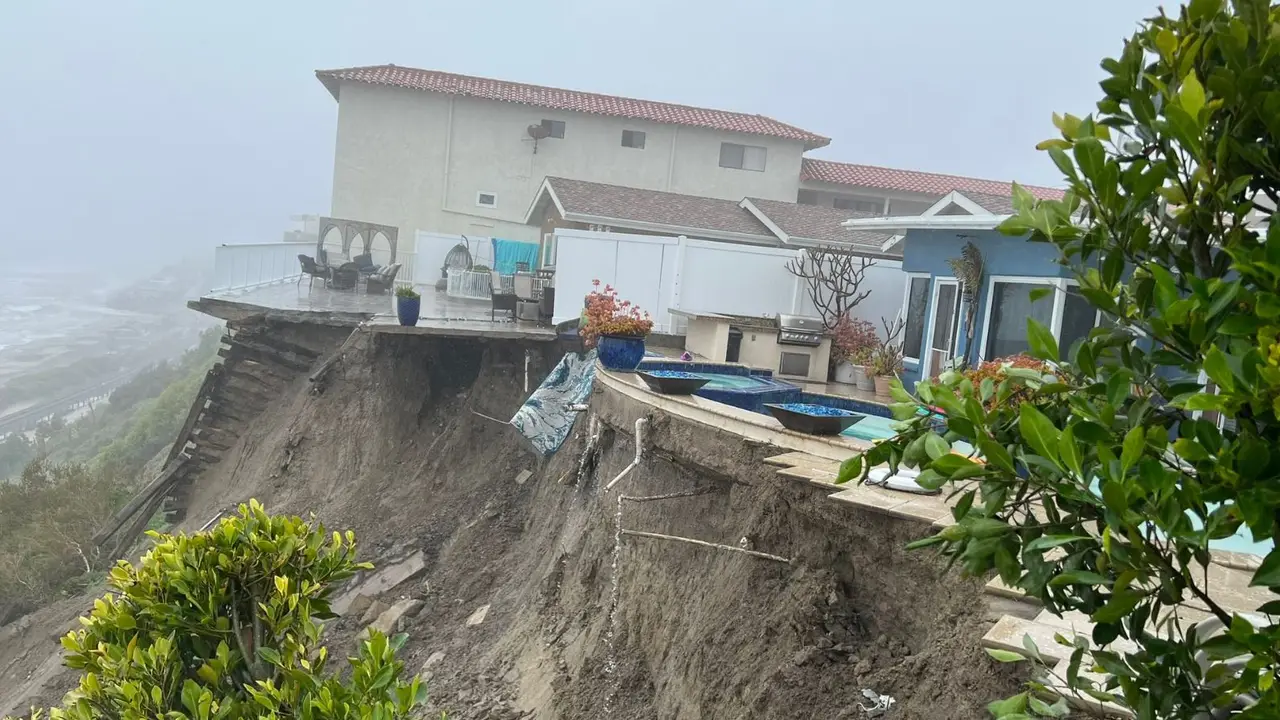 Trevor Ponsen | Writer
September 21, 2023
As any local of San Clemente knows, the recent landslides have become an ever-increasing threat to our beachside life. But is there much to worry about? The landslides started last year in April at North Beach, resulting in the loss of someone's backyard. The landslide tore away their back patio, leading to the surrounding houses and apartments being closed off while the city determined whether it was safe to return. Ultimately, they returned with an overwhelming new fear of losing their cliffside houses. 
Just a few months later, another landslide occurred right under Casa Romantica. The historical site had been at risk of sliding down the cliff, but remained relatively unscathed as it lost only a tiny chunk of its exterior. The landslide covered the train tracks beneath Casa Romantica, forcing them to be closed for much of the summer while the city repaired the ways and cliffside to ensure it wouldn't happen again. 
Today, our city sees another type of erosion as the sand from our beaches slowly evaporates. Any person who has lived here long enough has seen the change in the beaches and knows that at some points, we have needed to export sand from somewhere else to keep our beaches safe. Not all of them could be saved, as the surf break called 204s has had most of its sand washed away. 
"I feel that it is a real shame that the beaches are going away," said senior and city lifeguard Zane McMains, who spent many summers on the shores. "The beach is the heart of our town, so to see it deteriorate is a bummer for many who travel here. The beach is my place of work, and if they go away like they have at 204s and toward North Beach, then the lifeguard towers won't be opened up, giving less opportunity to get work."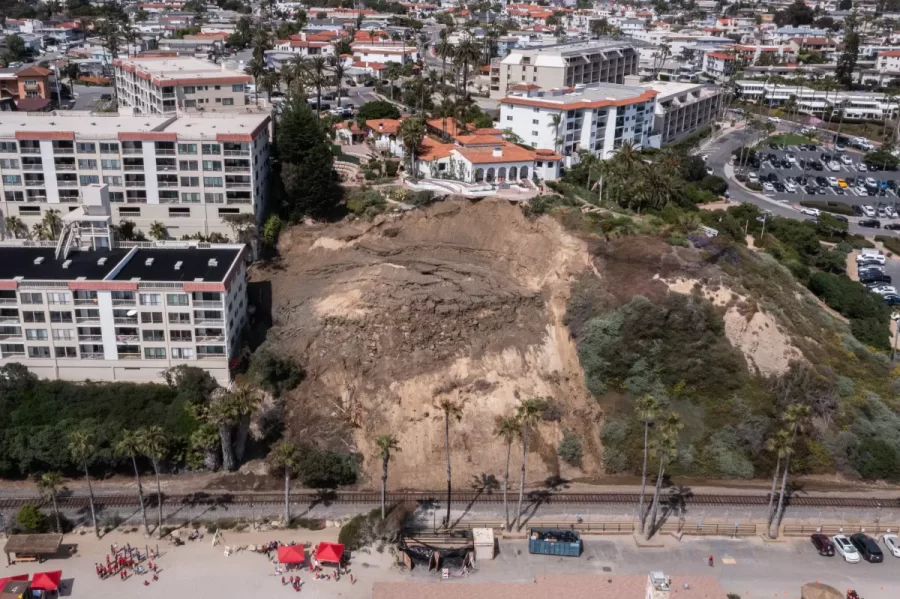 The deteriorating beaches have already questioned whether or not the train should continue running through San Clemente at all, and sporadically falling cliffs serve as another danger that our town faces. The closed-down trains mean fewer tourists can come to our city and stop at the Pier Bowl. This means fewer people for many of our downtown businesses, which rely on summer tourism to stay afloat. 
The San Clemente Senior Civil Engineer informed that he wasn't allowed to talk to the press. The city's website asserts that "water causes most slope stability problems. When water saturates the soil, it makes the soil heavier and reduces the hillsides's ability to withstand the force of gravity." The winter and spring rains are soaking these cliffs, making supporting the weight hard. This results in consequences ranging from landslides to property damage and struggling businesses.