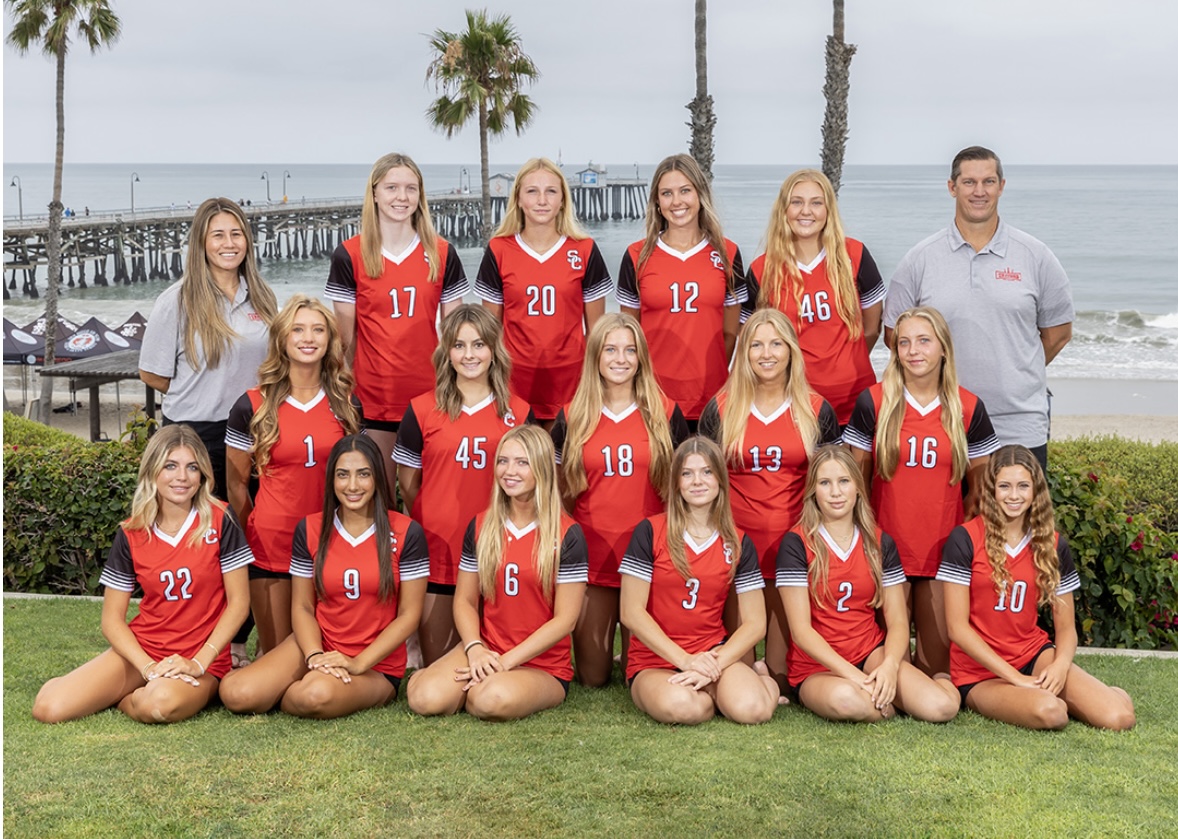 Sienna Taus | Student Life Editor
October 19, 2023
SCHS Girls Volleyball season is coming to an end as the team enters CIF and possibly state, depending on how well they play in the next few weeks. They ended their regular season with a 5-3 record and placed 2nd amongst the tough competition in league.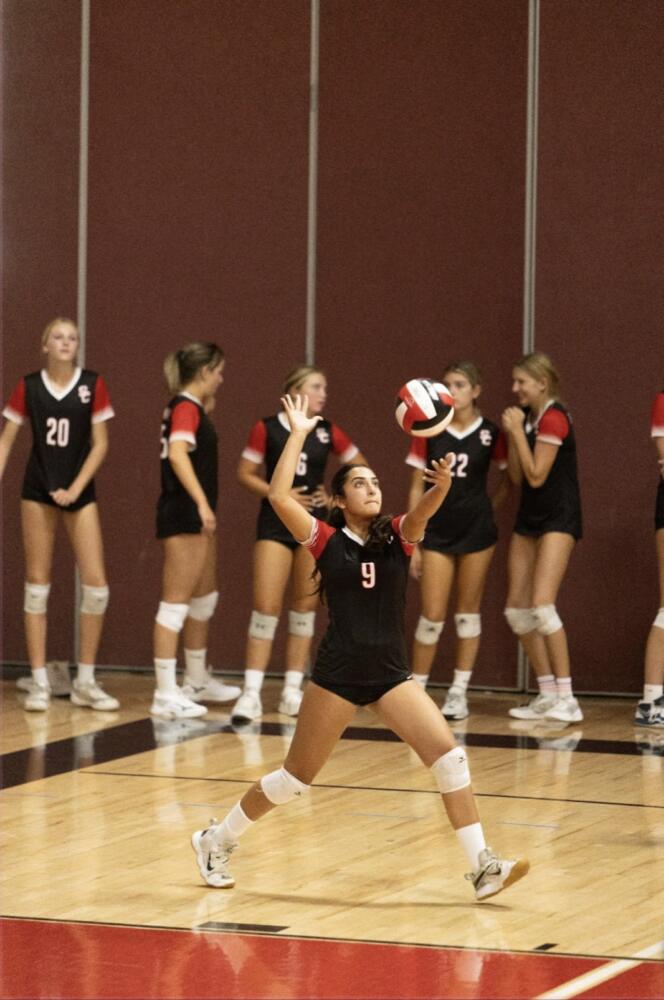 "Beating San Juan the second time we played them in league was the energy boost we needed as a team to dominate the rest of league," said Senior Sarah Ahmadi as she reflected on her most memorable moments throughout this past season.
There were ups and downs across the season, but the seniors are happy with how they performed and are proud of their underclass teammates and the coaching staff for contributing to the team's success. "Volleyball has always been a big part of my life and I'm looking forward to continuing to play in college but I will miss playing with my best friends," claimed Yale-committed, senior Sofia Williams.
Senior Chloe Ashe stated, "my favorite part of playing volleyball has always been the friends that I have created."  The seniors this year are a close group of girls who are sad that their high school volleyball career is coming to an end soon. Senior Ava Mcgovern said, "I'm going to miss playing volleyball with all of my best friends" and expressed her favorite memory was "the sleepover before the spirit assembly." Senior Kendall Hood explained "It's tough to leave this team because I have played with these girls for most of my high school experience and we have grown really close." Kendall and the other seniors are excited to move on in their lives, but are going to miss seeing each other almost every day for practice or games. 
When asked about her senior season, Gisele "The Hero" Galbasini explained, "This season was a rebuilding year, we lost our valuable setter, Reese Torticill, and some phenomenal hitters…Beating San Juan was finger-licking good." She explained that they are looking forward to CIF and hopes to see the whole student body of SCHS cheering on the girls in their upcoming games. The first CIF game is October 19 and they are playing Santiago High School at home.