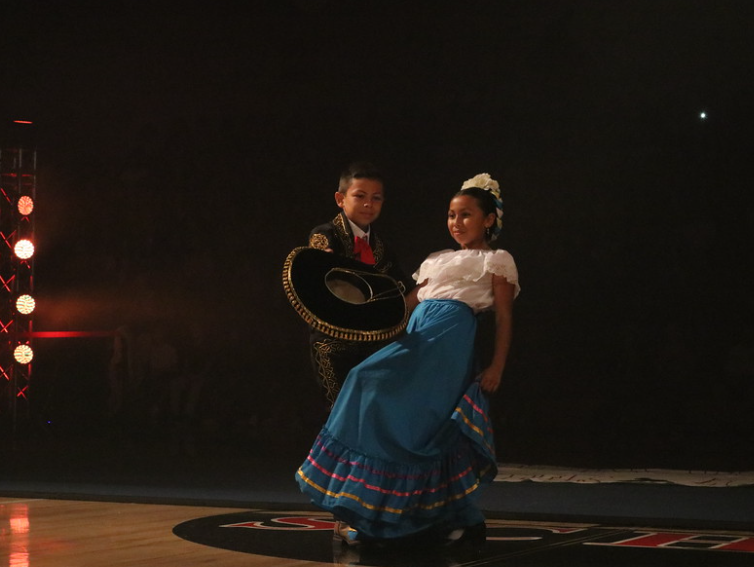 Brianna Hernandez | Opinion Editor
October 19, 2023
Last week, San Clemente High School's first spirit assembly was a success. The assembly was flooded with Halloween decorations to fit the theme.

Many seasonal sports participated and performed their best dance moves to deliver a great performance. With great effort, ASB carried out an amusing assembly for the school and newcomer students this year. Students enjoyed watching the activities and dances created by participants in sports, but the one thing many couldn't stop talking about was the opening performance.
The Latino Student Union delivered a unique performance that inspired the crowd's enthusiasm. This is the first time Latino representation has been shown on campus. The Latino Student Union hopes to keep representing their roots for the rest of the upcoming years in San Clemente High history.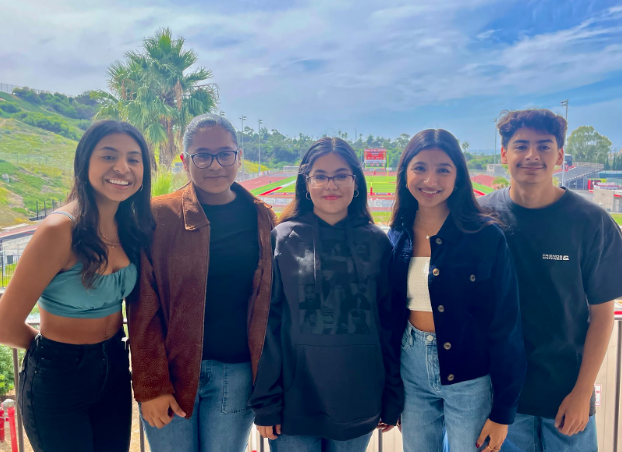 The Latino Student Union was created this year by teachers Sarah Kang and Wendy Gonzalez. Elections were held, and Latino students were to prepare a speech and present in front of multiple teachers, including the school's principal, Mr. Carter. Three weeks later, the board was elected. Sophia Piñon, Rebeca Ortega, Kristel Donis, Yair Medina, and Brianna Hernandez all stand as the official officers of the Latino Student Union. The board met up to discuss what the union would be composed of and its goals. The union's president, Sophia, said, "The main goal of the Latino Student Union is to bring the deserved recognition to the Latino population in SCHS and create an inclusive and representative community here on campus."
With only five days to plan, all five students were dedicated to preparing a great performance for the Spirit Assembly. The board asked multiple students and teachers to participate in a video project they'd put together to show at the assembly. They thought a video was insufficient, so they contacted a Las Palmas family who agreed to allow their kids to perform at the High School's spirit assembly. Fourth-grade students Analí and Andre Sanchez practiced a folklórico traditional dance day and night to arrange a fun and vivid dance for High School students to witness. It was crucial for them to be perfect, as they knew they were making history for showcasing Latino culture at SCHS.
At the assembly, The Latino Student Union walked out after being introduced by ASB, and Sophia delivered a few words. Soon after, the audience was cheering for the stars of the show. Compared to other performances, the crowd was the loudest for the Latino Student Union. Vice President Rebeca Ortega and the other board members were stunned when she saw the loud crowd cheering and clapping. "It was exciting and shocking to see that everyone was engaged and excited about the performance. We didn't expect this much support".  Multiple students said LSU's performance was the most talked about after the assembly. Students of different backgrounds were fascinated by the performance and said great things about it. This was a proud moment for the board and other Latino students since they felt appreciated and represented.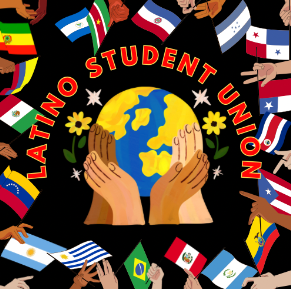 The Latino Student Union received positive feedback from students and staff at the school. Soon after the assembly, people from other programs approached the board and offered to work with the officers to help them achieve the goals they wished to attain. The union's social media page also gained over 100 followers within a few days of its creation, and over 40 people showed up at their first meeting. "We didn't expect to have an impact this quick," said Sophia. "There is so much we have planned, and we know everyone will be excited once they hear what those plans consist of." Other Latinos on campus were filled with pride and joy when they saw the performance and are looking forward to being represented at school. Parents and students are also supporting the union and are informing others about it. With words spreading quickly, the Latino Student Union was invited to give a presentation at Las Palmas Elementary, bringing more support and publicity. 
The Latino Student Union has been active for only two weeks and is already flourishing. Multiple individuals in San Clemente are proud of the officers for their commitment and the hard work they put into this project. LSU hopes to make an impact in order to keep Latino representation alive for future generations. As a board member, I will add that your support can all accomplish this. It is never too late to join the Latino Student Union, and it is essential to create a healthy environment where everyone feels equal and represented. With your help, the Latino Student Union can do anything and everything. Best of luck to LSU! Finally, to all of the Latino students at our school, always remember: ¡Si se puede, y que viva el orgullo Latino!