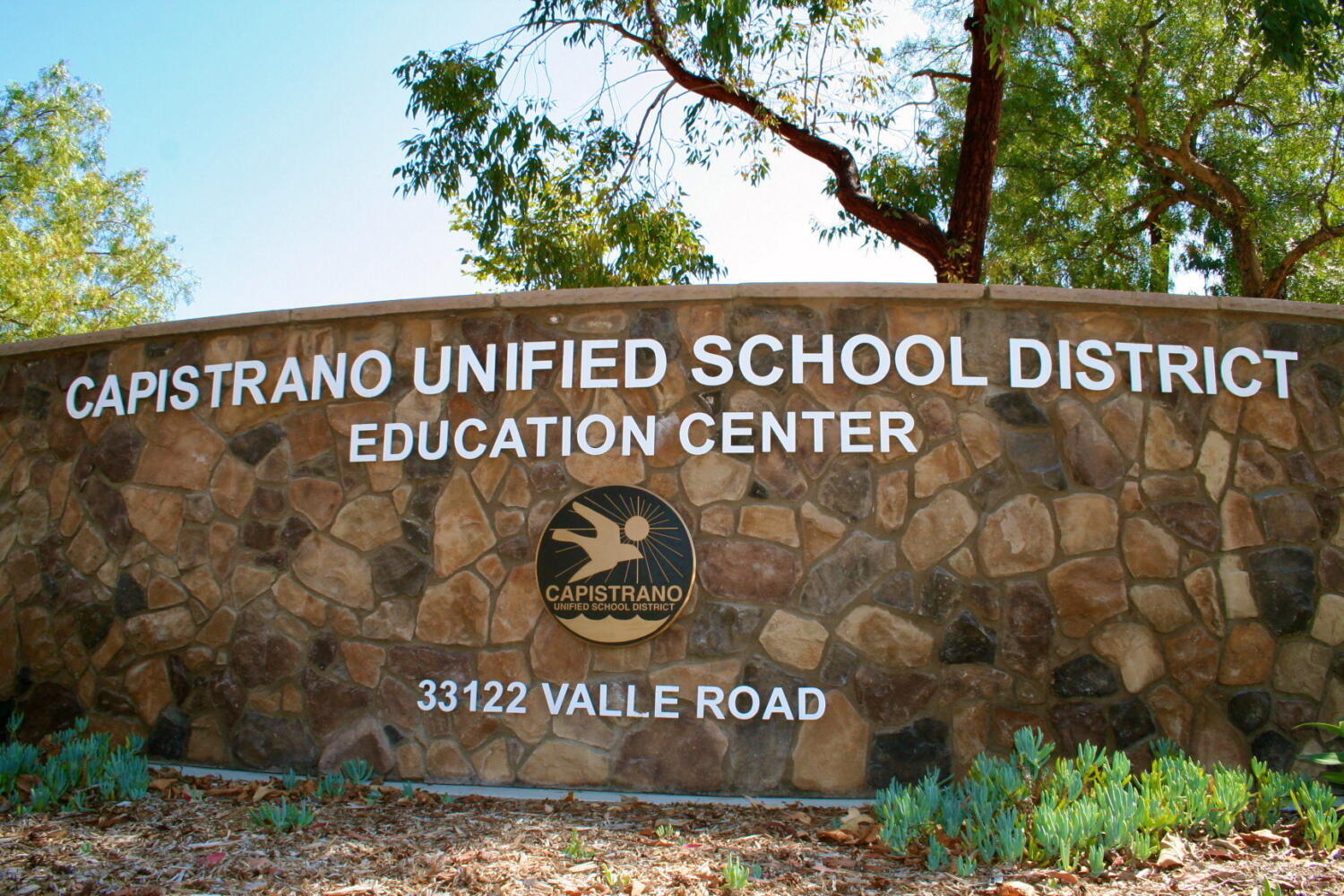 Blake McAplin | Student Life Editor
October 23, 2023
The recently proposed Parental Notification Policy was shut down by the trustees in a vote of 5-2. The policy proposed by District 3 Trustee Lisa Davis created controversy throughout the district as many in attendance viewed it as an "outing policy," similar to ones recently passed in the Chino Valley, Temecula, Murrieta, and Orange school districts. Many of these policies have since been blocked by the state of California as the Attorney General is suing CVUSD for passing the policy. 
Trustee Davis said the policy was designed to help with student's mental health, though many in attendance questioned whether that was necessary because there are already policies that identify teachers as mandatory reporters of safety concerns including suicidal ideation, depression, and self-harm. Trustee Davis said it also did include "gender identity" stressors as one of the many factors that could be reported. 
The board meeting for the proposed policy on October 18 had hundreds in attendance. Attendees against the policy wore purple, and those for it wore white. Only 120 people could enter the room, but crowds from both sides stayed outside to hear the speakers, and their cheering could be heard from inside the meeting.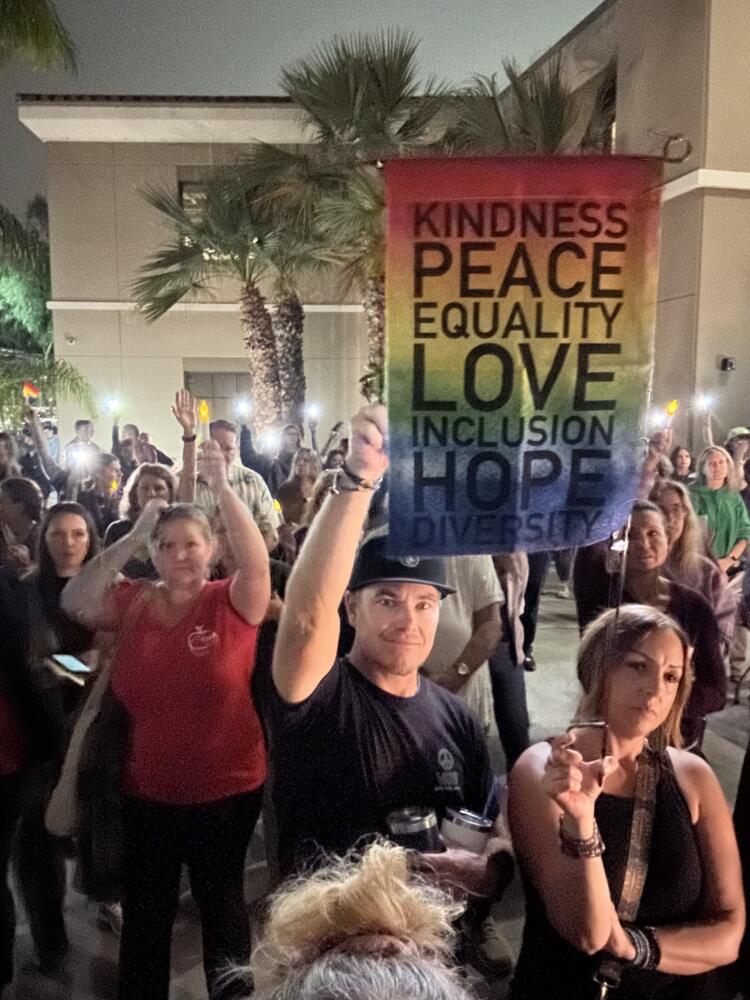 The board voted to hear from speakers until 10:00 PM. In support of the policy were many members from conservative political action groups including Moms For Liberty. Almost all of the student speakers expressed strong opposition to the policy as many said it would directly affect themselves or their LGBTQ+ friends, some who would not be safe at home if their parents found out they identified as queer, trans, or nonbinary. Especially powerful was one student's speech from Aliso Niguel High who spoke of her friend who was kicked out of their home at 16-years-old when their parents found out they were trans.
The parents in support of the policy repeatedly talked about how the children should not be keeping any secrets from their parents, but Trustee Michael Parham shared that parents should do what they can to have open conversations with their kids about issues affecting them. Another two trustees said they felt the policy being called a "notification" felt harsh, and they preferred the concept of parent "engagement." Superintendent Dr. Brown confirmed that the district had received no complaints from any parents saying they wished they had been informed about their children's identity or other concerns that the policy might have addressed. 
After the meeting, I spoke to a gay student who would like to remain anonymous. He stated, "I didn't even speak at the meeting because my family doesn't know I'm gay, and if they did, I am just scared of what would happen. I love my parents and they love me, but if they knew I was gay, my relationship with them just would not be the same." He went on to say, "Like all of my teachers know I am gay, and to them it's not a big deal, but for my parents, they are just super religious and wouldn't accept this part of me." This student is a perfect example of how the policy could have affected closeted students who use school to express themselves freely. 
Student board member Tyler Pearce's last words at the meeting included, "I do believe that this is an outing policy. This parental notification policy is unnecessary, divisive, and deep-rooted in political and personal agendas. We need to stop creating this umbrella of mental illness to refer to certain communities. Is it a mental health crisis? Or is it our generation who are more compelled to express their own identity than parents born in a different generation? Times are changing; so should opinions," he concluded. Amen, Tyler.
Trustees Castellanos, Parham, Hanacek, Jones, and Pritchard are the five who voted no to this policy. Thank you for protecting our rights to privacy and keeping my friends safe.