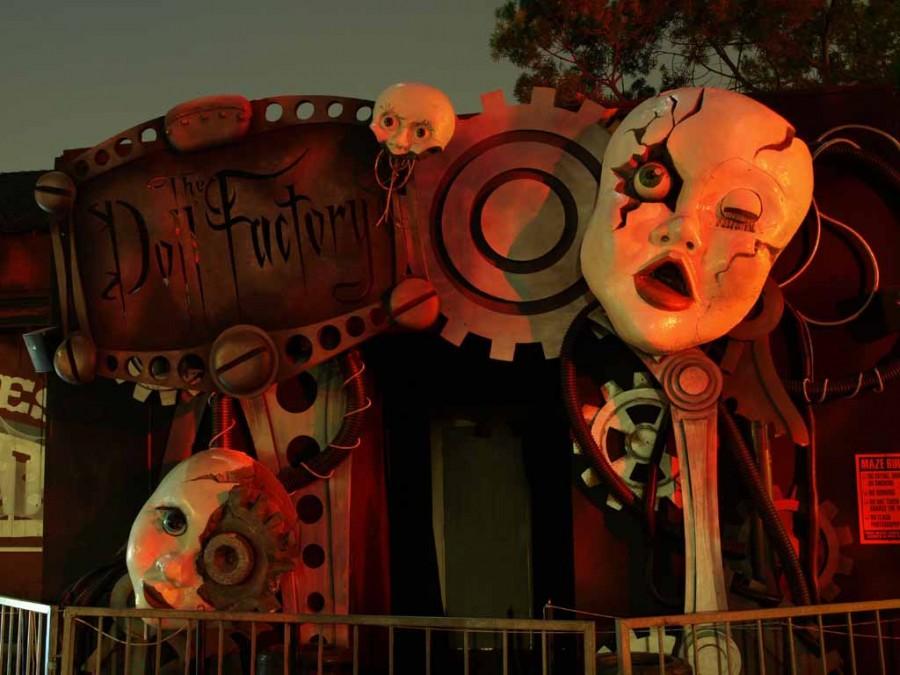 By Solana Loust | Writer   &   Ava Sterling | Writer
October 27, 2015
This year's, Halloween Haunt at Knott's Scary Farm's is something you do not want to miss out on. Including 11 haunted attractions, 3 scare zones, and over 1,000 monsters waiting for you in the fog, you will be scared.
"I was so scared!" said junior Devynn Conte. "The scariest maze was definitely Voodoo."
Some of the returning mazes include Pinocchio Unstrung, Forevermore, Black Magic, Gunslinger's Grave, Trick or Treat, Voodoo, and The Tooth Fairy. Two new mazes were included this year, The Dead of Winter, and Paranormal Inc. Even though The Dead of Winter had very high expectations, but it lacked surprises and suspense.
"We had a great time at Knott's!" said senior Hailey Miller. "It was my first time and I had a blast but some of the mazes weren't that great."
Black Magic returned for its third year in a row, and we are not surprised. In this maze, we see what happens when Houdini breaks through from the netherworld and brings hell with him. As with all of the returning mazes, Black Magic has been adjusted, and improved in subtle ways, that allow for more scares and a better use of effects. A hallway of bloodied playing cards leads to a startling effect that will leave your heart racing.
The Dead of Winter, a high-concept retelling of the Snow Queen from the movie "Frozen" seemed like an interesting idea. The story begins as the Snow Queen has risen her army of the undead to get revenge on the villagers that killed her family. Sadly, this walk-through left most people disappointed.
Overall, Knott's Scary Farm was definitely a downfall from the impressive heights of haunting seen in 2013 and 2014. The new attractions ranged from good to great; the old mazes were different and by far improved, and the changes and additions did make them seem fresh the second or third time around.