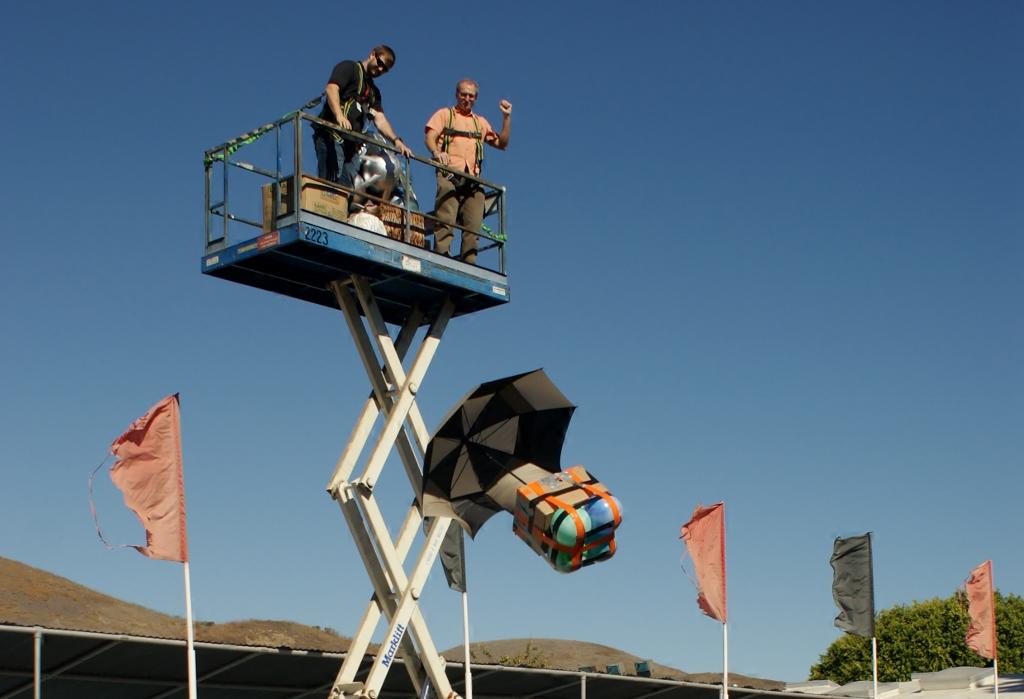 By Katie Kendall | Writer   &   Melissa Whitsell | Writer
November 10, 2015
The annual SCHS physics pumpkin drop held on Friday, October 30th was a smashing hit to say the least.
In the spirit of Halloween, Triton physics students used their skills in aerodynamics to construct contraptions that were to protect a pumpkin from cracking open after a drop from 8.2 meters above the ground. Students and teachers took time from their classes to witness the pumpkin drop either to its imminent death or to its cushioned safety. A tradition among the San Clemente High School campus, students in all classes were eager to watch.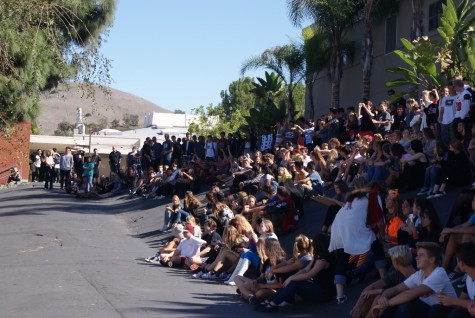 Senior Nichole Swan disclosed, "I went with my AP Bio class to walk the pumpkin drop. It was so exciting to watch and it got me out of my class My favorite contraption was one that was surrounded by a lot of bouncy balls."
Junior Coltyn Paulk, a participant in the pumpkin drop, noted that he worked with fellow physics classmates juniors Zoe Pattin, Sergio Luna, and John Polick.
"It takes a lot more work than you would think, " Paulk revealed, "We bubble-wrapped the pumpkin and placed it in a cardboard box. We put tennis balls all over the box and then put a parachute on top. Maya Frans-Mayers with her frat boy was definitely the best project I saw. (martinwater.com) "
When asked if his creation worked, Paulk responded, "Yeah, well, for the most part."
The pumpkin drop was another success as students and faculty gathered together in an atmosphere of fall and physics.