By, Sara Barnes  |  Student Life Editor
June 1, 2016
With the school year winding down and summer just around the corner, all throughout campus there is talk about plans for summer vacation. Summer of 2016 is the shortest summer that San Clemente High School students have ever experienced, so it is important to make the most out of your minimal time before August 15th rolls in and it's time to put down the surfboards and pick up the backpacks.
And what better way is there to spend a summer day or night than at a concert?
Whether or not you are lucky enough to be going out of town or even out of the country, there are still tons amazing concerts to attend locally, so check out these top three concert series to attend nearby.
1. Beach Concert Series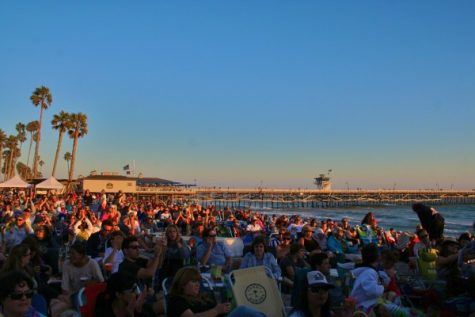 If you are a concert lover, or just simply like relaxing on the beach as the sun goes down with some live music playing, then this series is for you.There are three concerts taking place on San Clemente beaches this year.
"I work at the Fisherman's," said junior Graham Miller, "on nights of the concerts the restaurant gets super busy, but I ain't complaining because I get to work with some awesome live background music."
The first concert will be on July 7th, featuring the band Wigs and Ties. This six manned band covers classic rock songs while being dressed in only exotic leggings and ginormous wigs.
On July 21st Rod Piazza, a harmonica playing blues singer from The Mighty Flyers will be taking the stage to fill the beach with some smooth swing music.
The last concert, featuring Common Sense on August 4, will appeal to those who enjoy alternative rock and reggae music.
The stage will be set up north of the Pier, and the jamming begins at 6, so make sure to be there early to get a good seat, and bring some blankets!

2. OC Fair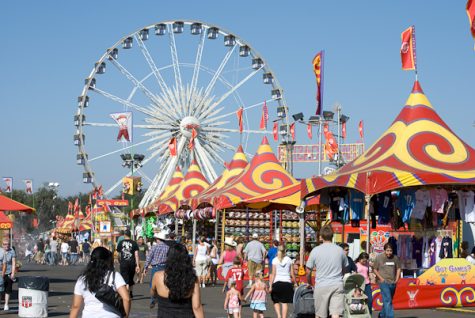 From July 15th to August 14th the fairgrounds will be opening up again in Costa Mesa. The fair is known for its attractions and crazy food, but it also features many well known artists in its concert series taking place at its established Pacific Amphitheater, such as Boston and Train .
If music isn't necessarily your thing, then you can check out some of the other events the Amphitheater will be hosting, such as comedians like Jeff Dunham.
You can get tickets for as cheap as $30, and since the venue is small, every seat is a good seat. With your purchase of a ticket you also get free admission into the fair, so head up before the concert and make a day out of it.
 Concert loving Junior Lukela Annigoli commented "it's probably my favorite place to go see a concert, because I get to spend the day walking around the fair with my friends eating all the weird food and riding the rides, then I get to end the day enjoying a super cheap concert."
Everything that comes with an OC Fair concert ticket make the trek up to Costa Mesa well worth it.
3. Irvine Meadows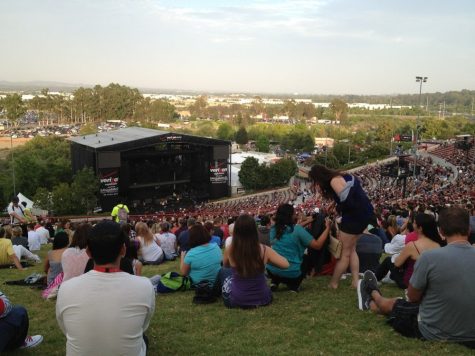 Everyone knows that Irvine Meadows is the closest large scale concert venue to San Clemente, but sadly the venue is closing in early 2017. Since this summer is the last to go see an event at Irvine Meadows, and the lineup is solid, it is important to experience one last time sitting on the lawn.
The performers range from G-Eazy on July 3rd to Rascal Flatts on July 9th, so no matter what type of music fan you are, there is a concert that you'll love.
"I saw Luke Bryan at the ampitheatre in October," said Senior Jenna Herz, "we sat on the lawn but the concert was still one of the best I've ever been to."
The best part about Irvine Meadows is that the venue is small and the tickets are cheap, you can even get G-Eazy lawn tickets for $22, so everyone can get one last chance to utilize one of San Clemente's most loved concert venues.
Summer 2016 has the potential to be one of the most lively summers San Clemente students have seen, even if it is a shorter one, so be sure to make the most of it by attending some amazing concerts.