By: Lyndsee Nickle | Writer/Photographer  &  Autumn Nicolai | Writer
October 25th, 2016
How many students do you know that own their own clothing line? Not too many, huh?  We interviewed a student at San Clemente High School, a junior named Cameron Huff, who told us all about his clothing line, how it got started, and why he created it in the first place. 
So now you know one student.
"The reason I started this company was to not only provide clothing, but to create a feeling behind the clothing we make," the San Clemente native said. "I've been bullied a few times in middle school and freshman year a little, and I felt like what I needed most was a group that I could feel connected with and gain happiness through a life I want to live."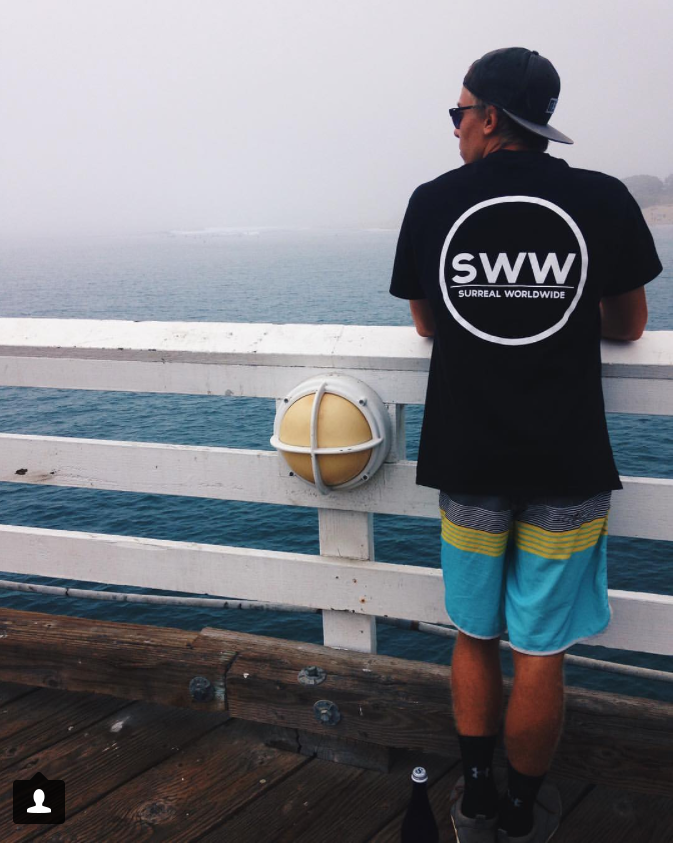 Huff's business is called Surreal Worldwide and as of right now, they are selling t-shirts and stickers only. Out of the three t-shirt designs they are selling (with three more designs on the way), their most popular shirt is their white tie dye streets tee. Their company started back in November of last year and will be reaching their one year mark. Hopefully, in the future, he would like to expand the industry by selling other types of clothing, and even shoes, as soon as he can. Unlike other companies who strive for the greatest profit, another one of Surreal Worldwide's goals is to be the most interactive clothing brand by hosting meetups put on by his "reality dream creators" who are the supporters that are helping him fulfill his goals.

"I've created an interactive clothing line to represent a family where everyone is accepted and included with motivation in following passions and dreams to live a surreal lifestyle," Huff said. "Be happy, be original, be part of The New Reality."
The company is very popular around campus, boasting modest sales for a startup company. "I have to say that I love the shirts Surreal Worldwide has," said junior Taylor Breidenthal. "I can't wait for new products to come out!"
If you are interested in shopping for any of Surreal Worldwide's products, please visit his website at http://www.surrealworldwide.com/.