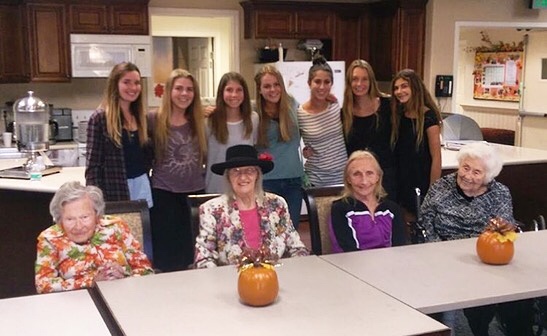 By: Sophie Conone |Writer
January 27, 2017
 Attention Club Rushers and helping hands! Looking to boost those community service hours? Want to participate in fun activities while giving back to the wise? The San Clemente High School VOL club fits this criteria!
Juniors Samantha Seefeldt and Juliet Hawkes created VOL (Visits of Love) in 2014 of their freshman year to visit the elderly in senior centers around San Clemente.
The co-presidents shared what prompted their desire to establish the club. Seefeldt commented, "Juliet and I have always loved the elderly community at our church, which led us to wanting to start a club at school to help out those who aren't able to leave their care homes."
A typical club event consists of painting, playing, and chatting with the elderly members of the community. Club members meet once a month at a designated elderly home where they will meet and greet with seniors and participate in that day's activity. "Usually, we play bingo or will do crafts such as painting and mosaics," Seefeldt shared. "Of course we also mingle with the seniors so we can get to know them better," she mentioned.
Currently, the club consists of around 15 active members and is looking to expand both on campus and at other CUSD high schools. "We would love to have more active members because we believe fostering friendships with elders is beneficial for both people," said Hawkes.
This semester, the VOL officers plan on assigning club members to individual elders to further expand their relationships, with the help of new recruits during Club Rush.
If VOL sounds like an appealing club for you, make sure to visit their table at this semester's Club Rush to sign up! The club meets once a month in room 306 to discuss upcoming events and visits.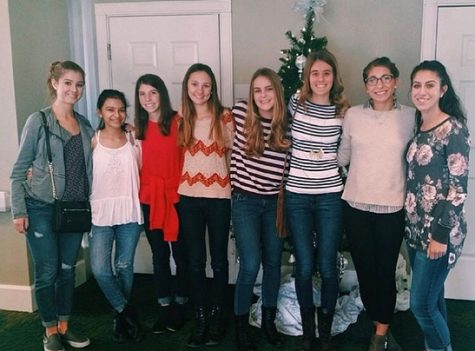 To learn more about their community service or Visits of Love in general, visit the club's website:
http://visitsofloveclub.weebly.com