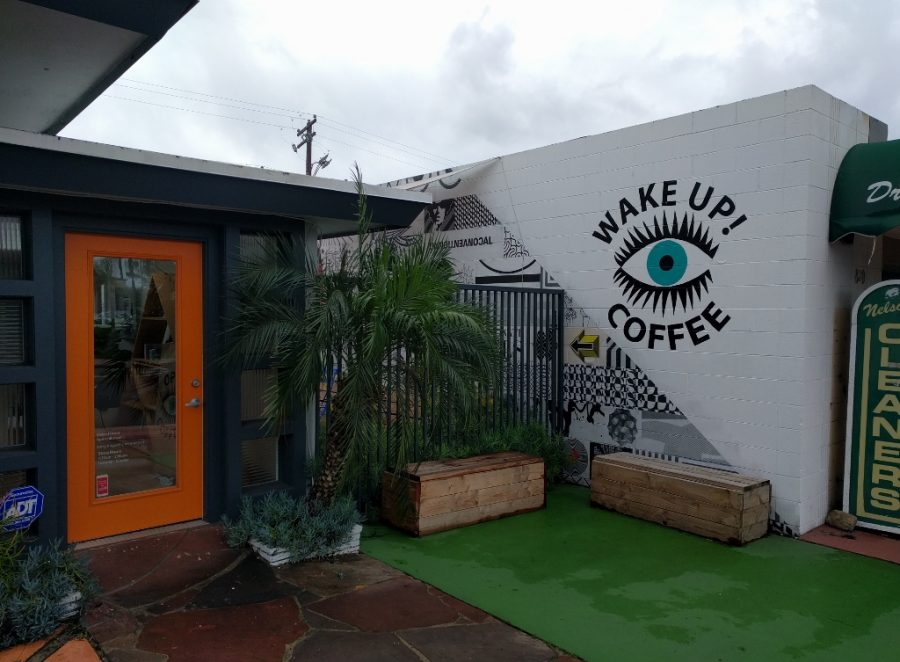 By: Taylor Bautista | Writer   &   Ian Warner | Writer
January 30, 2017
Coffee. A necessity for high schoolers, drink of choice for those who consider themselves a hipster, and enjoyable for all who consume it. San Clemente is home to many coffee corporations, Starbucks and Peet's Coffee being the biggest and most popular, but how about the less known, less popular spots?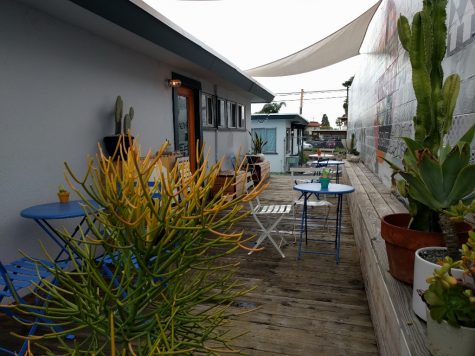 Today when buying products, people are very concerned where it's coming from. Many big corporations use several processes to increase production, while simultaneously causing harm to the product and possibly the consumer.
This is not the case for Wake Up Coffee.
Wake Up Coffee believes in Fair Trade. Fair Trade as described on their website as, "direct relationship coffees, teas and retail goods made by artisans and farmers in developing countries. Fair Trade certification ensures our customers that our products are produced ethically and our artisans are paid a fair wage for their work. This means that no child labor or slavery was involved, and that sustainable practices were used."
When buying from Wake Up Coffee, you can be certain that you're getting the best product on the market. 
Located on El Camino Real, Wake Up Coffee is one of those spots that "fly under the radar" due to being overshadowed by the big coffee establishments. However, their craftsmanship and taste hold up and maybe even overtake those of Starbucks. Many local coffee enthusiasts aren't aware of Wake Up Coffee such as junior Emma Hartanov. Hartanov said with a laugh, "I've never been to this place before. I've only seen it when driving by on El Camino Real and honestly I didn't even know it was a real coffee shop, but now that I do know, I want to try it out."
Wake Up Coffee is enjoyed for it's class and homey feel, along for its amazing tasting coffee, but how about those who don't enjoy coffee? Can they still enjoy? Wake Up Coffee doesn't only serve Cappuccinos and Espressos, in fact senior Trevor Johnston said, "Honestly I'm not that big of a fan of coffee but more of a hot chocolate kind of guy and Wake Up Coffee is one of favorite places to get some."
Similarly to Johnson, fellow senior Rachel Blumer added,  "My experiences at other coffee houses around San Clemente were not particularly enjoyable because I don't enjoy coffee, but when my friends and I tried out Wake Up Coffee I became a little obsessive with their coffee. Just an enjoyable experience all around." Wake Up Coffee is home to an assortment of teas and other drinks, so there's something for everyone.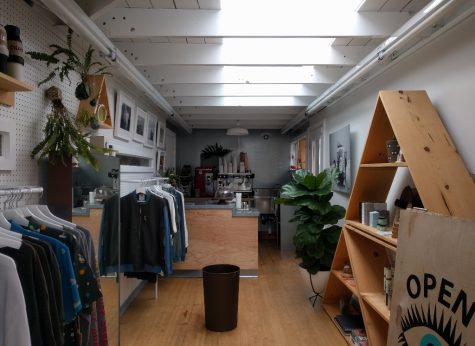 When visiting ourselves, we have found that Wake Up Coffee is a great hangout spot for friends to just talk, and their coffee is great tasting and inexpensive, especially The Americano. Enjoyable by all looking for a tasty treat, or those who enjoy the ambiance of a cozy coffee shop, Wake Up Coffee is the perfect shop for them. Reasonable prices often bring high schoolers for a quick cup of coffee, and the taste always bring them back, sometimes with a few friends. Want more information about Wake Up Coffee, or looking for some merchandise? Check them out or visit their website (http://www.wakeupcoffeeco.com) or even follow them on instagram (@wakeup_coffee_).