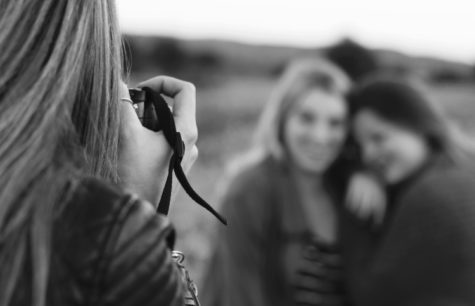 By: Camryn Ostrander | Writer/Photographer   &   Kenzie Mckinnon | Writer
February 22, 2017
Ever desired to be the next Jay Alvarrez (@jayalvarrez), Alexis Ren (@alexisren), or Eva Gutowski (@mylifeaseva)?
They did not become famous by signing a record label, or playing a part in a movie, but rather by gaining millions of followers on Instagram for leading interesting, desirable lives.
As most people know, Instagram is an international social media platform that lets people share pictures, videos, and messages with friends and family to keep them up to date with emerging lifestyles. In addition, the dream-making app has been know to produce publicly admired "stars", making ordinary people into overnight "celebrities" and boasting followings to millions.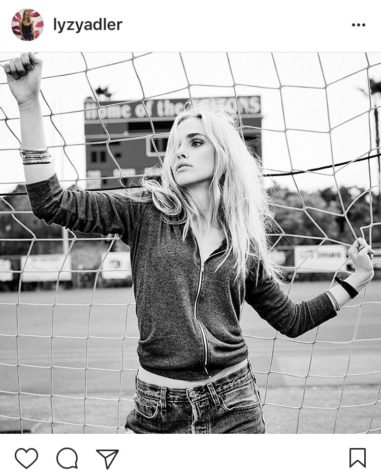 Triton alumni Lyzy Adler has become greatly admired on the one and only Instagram as an Elite NYC and LA model. She is now known best nationally as well as internationally as @lyzyadler.
Companies began noticing her flourishing follower supply and growing popularity, that was all supplemented by her maturing skill in modeling, and began hiring Adler. Eventually with just the right amount of exposure, she was offered to shoot an ad campaign with a company in Istanbul and shares how she now has "followers from Turkey and all over Europe now, it's just crazy!"  
Currently holding over 100,000 followers on IG, Adler, a former Triton Times staffer, shared that ever "since I started my Instagram, I have always posted pictures of my everyday life with friends and different modeling jobs that I've worked on, always remembering that I make sure to tag everyone in the photos too. In return, I've had a lot of photographers, companies and friends tag me in their photos as well."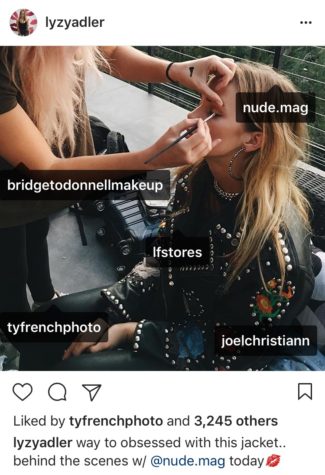 Many up-and-coming companies have been avoiding television advertising and have been strictly using social media to promote their products and companies. Often times they would ask "insta-famous" people to post a picture of their product, and in return they would post a picture of them using their product on Instagram for the advertising model to gain more followers.
Adler commented, "I post a photo that I've shot for them and tag their name in it, it goes out to all of my followers. It's additional free advertising for that company." This method of advertisement helps to develop social media stars, making them more well-known.
The beauty of this growing trend is that these social media stars can be found almost anywhere. Most "insta-famous" people find certain characteristics or a specific quality about their life, and highlight it to the best of their ability through the use of their instagram.
For example, if the person lives in Hawaii, then their Instagram will most likely be based around a laid-back island lifestyle. Bikinis, cocktails, and white sandy beaches will populate their profiles and offer the promise of a better life to their viewers.
But remember, when admiring the "insta-famous", it may be hard to think they are just like you and I, or the guy you sit next to in chemistry, or even the girl you said "hi" to at the grocery store. Believe it or not, they are just people; it's just that some live an extravagant lifestyle, travel the globe, possess a unique talent, or have a different pair of sunglasses for everyday of the year.
Before you know it, maybe even you could wake up to the sight of 100,000 followers someday because opportunities are out there, especially with hard work and motivation. Although often dismissed as entertainment, Instagram has offered many professional opportunities to people like Adler, providing a public platform to share their lives.
"My Instagram has affected my life for the better," Adler said. "It's opened so many doors because of my dedication to my profession."