By: Josh Greene | Media Editor
March 1, 2017
When infamous super villains such as San Clemente High School juniors Robbie Campbell, Lewis Ahola, and myself join forces, the world should prepare for a rude awakening.
With summer still a few months away, and breaks between AP classes and tests quite rare, we took it upon ourselves to break free for the streets, and book it up to Northern California for a weekend of exploration, self-reflection, and a lot of driving.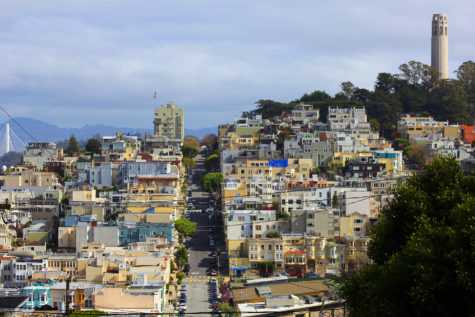 In fact, by the end of the trip we easily added around 1,500 miles to my car after driving to Santa Cruz, then from there to San Francisco and then to Berkeley, driving through San Jose and Oakland back to Santa Cruz and back home. Driving wasn't so bad though, especially with the comfort, joy, and style that comes with a 2012 Mazda 3 Hatchback which proved to be an ideal modern Californian road trip mobile.
It was a little frightening when my car decided not to start for the first time in its career, the morning before we took off. Fortunately, she strived in perfection the entire trip.
What had meant to be a surf trip didn't turn out as planned due to intense rain all across the coast. Was it bad planning? Maybe. Actually, I'd like to say it was wishful thinking.
Still, the good times persisted as we linked up with various northern friends and made unforgettable memories.