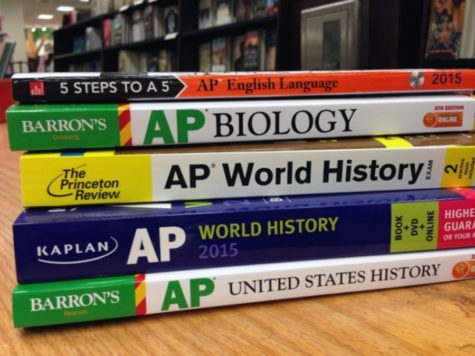 By: Ily Macpherson | Student Life Editor
February 21, 2017
The month of May is riddled with anxious students who are impatiently waiting for final exams to finish and summer vacations to begin. Yet almost the entire month is dedicated to testing for the majority of the students at San Clemente High.
A large portion of the students at San Clemente are planning to take AP and IB tests throughout the three weeks in which teachers must deviate from their lesson plans to accommodate classes with half the amount of students.Many students at San Clemente are taking classes that are of AP or IB level. Courses like these are rigorous in their curriculum and test students on their cumulative knowledge. These courses offer tests at the end of the year that, if passed, are exchangeable for college credit at most universities.  A primary motivator for taking these exams, AP and IB tests are a way for students to be rewarded for putting themselves through the rigor of the classes.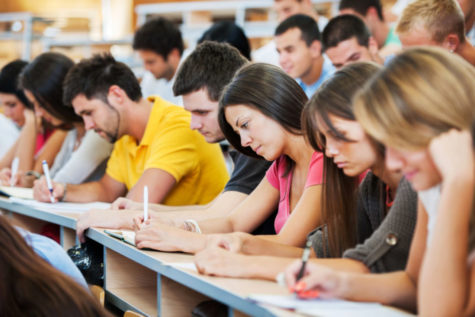 However, these tests are expensive for the average student and require focus to sit through the four-hour exam. At $97 per test, students who are taking even one test feel the impact these tests have on their bank accounts and their time. Even more so do the students who are taking more than one of these tests feel the repercussions these tests are often accompanied with.
There are varying opinions about taking AP and IB tests from Triton students. Senior Samantha Dixon, already committed to a university who accepts AP credit, noted that "The weeks of AP testing are really difficult and draining, but we get college credit."
On the other hand, students who take these classes but not the tests have their own reasoning for their decision. Senior Samantha Skorstad claimed that for her she "takes the classes to take the tests for college credit" but if she wasn't taking the tests, she would still take the classes because "that's the course [she's] been on and all of [her] friends take the same classes." She also noted that, like some kids may feel, if she didn't take these classes then she "wouldn't be motivated to do anything in a lower level class."
Though each student has their respective opinions about the tests, almost all AP teachers encourage their students to take the tests. AP Government teacher Allison Shick typically recommends every student to take the test and, if a student doubts their ability to pass the test, she always offers students the opportunity to discuss with her about whether or not they should take the test. Regardless, Ms. Shick believes taking the test is "a valuable experience to stretch yourself." In addition, since students are already taking the class, they may as well take the test, she believes. In fact, as Ms. Shick mentioned in a discussion about AP tests, there are many studies that indicate a strong correlation between taking the AP tests and success in college. Students who take the class and the test are more successful than those who simply take the class, as the test prepares them for the types of tests they will come across in college. Furthermore, there is more evidence to show that those who take the class and the test but fail the test are also more successful in college, and as some believe, even more successful than those who pass. In general, however, from a teacher's perspective, the test helps students "subsequently get better" as "practice makes perfect."
As the month of May approaches, be sure to finish registering for these tests and buy review books to help prepare for them! Be sure to get the most out of your $97 test before you have to pay for the $300 college course.