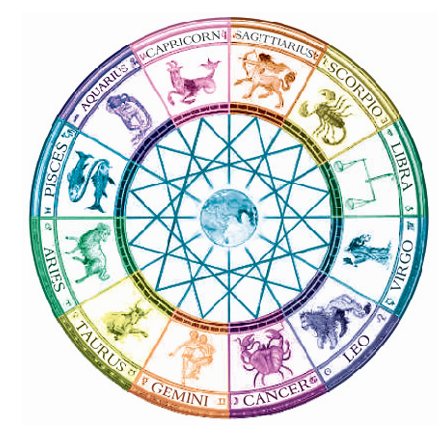 October 7, 2014
By Alison Shea | Writer
Libra (Sept. 23 – Oct. 22):
This is your time to shine! The stars are aligned and it is the perfect time to try something new. You know that one thing you've been really wanting to do? Well, now is the perfect time to take a chance and go for it! Just make sure to be confident and give it your all because you are worth it and the feeling you will get afterwards will be ever so rewarding.
Compatible with: Capricorn
Avoid interaction with: Pisces
Scorpio (Oct. 23 – Nov. 21):
Now is the time to take some time for yourself and do some self-care! Whether that is taking a nap, painting your nails, going for a stroll, petting your pet, or just simply taking a nice, warm shower. You deserve it! Let's face it, school can be rough and stressful but just take it one day, one class, one minute at a time. Be present and don't let the craziness of things get in the way of taking care of yourself.
Compatible with: Leo
Avoid interaction with: Taurus
Sagittarius (Nov. 22 – Dec. 21):
Let your creative side run wild! Whether that means going all out on a school project, redecorating your room, or trying out a new fashion trend. Your creativeness makes you unique so don't hold anything back and let loose! Let your creative juices flow and I can assure you that you will be happy with the result.
Compatible with: Aquarius
Avoid interaction with: Gemini
Capricorn (Dec. 22 – Jan.19):
You are an Earth sign so taking care of the Earth is in your blood. Take the time to do something beneficial for the Earth and I can guarantee you that good karma will come your way. You have a kind soul and it shows through your actions and is part of what makes you admirable by so many people. So just keep being you because you are amazing just the way you are!
Compatible with: Libra
Avoid interaction with: Aries
Aquarius (Jan. 20 – Feb.18):
Take the time to notice all the love that surrounds you. There is so much of it because everywhere you go you exude love and put a smile on everyone's face. This month though focus on absorbing love and good vibes from others. This may be hard considering that you are such a giver but it is super important because everyone needs love in their lives. Think of yourself as a sponge!
Compatible with: Sagittarius
Avoid interaction with: Leo
Pisces (Feb. 19 – March 20):
Something is telling me that this month is going to be your lucky month, so get ready to take some chances! Or maybe others will take a chance on you! Don't be afraid to be that go-getter that everyone secretly admires because luck is on your side. Also, take notice if you come across the numbers 8, 25, or 31 because those are your lucky numbers! Good things are coming your way 🙂
Compatible with: Cancer
Avoid interaction with: Libra
Aries (March 21 – April 19):
Change it up this month! Do something different and out of the ordinary. Whether that is trying out a new fashion trend or going to a sports game you've never been to before. Try and stray from your daily routine a little because let's be honest, routines can get kind of monotonous. After all, isn't life all about adventures and allowing yourself to taste a little bit of everything? Well, I challenge you to give something new a taste this month just to see how you like it. Maybe you'll discover a new hobby or uncover a hidden interest or passion of yours!
Compatible with: Gemini
Avoid interaction with: Capricorn
Taurus (April 20 – May 20): 
This month your success will depend on how willing you are to go with the flow and allow others to be free spirits. Don't let stress and drama get the best of you and share the world with those around you. Appreciate and respect your peers as equals while not forgetting to leave your own mark and establish your own successes and triumphs. You are a part of a community consisting of great diversity and that is a beautiful thing. Be proud of yourself and your peers for all of your combined accomplishments!
Compatible with: Virgo
Avoid interaction with: Scorpio
Gemini (May 21 – June 20):
Are you excited for the upcoming holiday season? Aren't you just anticipating the cool weather, the days off from school, and making memories that last a lifetime? I see all of these things and so much more in your near future. Embrace the holiday spirit and the holiday season will embrace you! These next couple of months will be memorable ones so make sure you are really savoring every moment. Your future self will look back on these times as times filled with laughter and joy. All you have to do is let everything sink in.
Compatible with: Aries
Avoid interaction with: Sagittarius
Cancer (June 21 – July 22):
Take the time this month to make sure your family and friends know how much you appreciate them. Everyone likes to hear that they are loved and appreciated so don't hesitate to tell them! Also, it will benefit you because you are creating stronger connections with people and connection leads to prosperity. So don't let your nerves get the best of you and seek out connection!
Compatible with: Pisces
Avoid interaction with: Virgo
Leo (July 23 – Aug. 22):
Get involved and do your part! Not only does volunteering in the community and/or participating in a club on campus look good on your college resume but it also feels good knowing that you are contributing toward a good cause. There is so much you can be a part of if you just put yourself out there. The opportunities just on this campus are amazing and rewarding to be a part of. Take the time to do something good for yourself and others.
Compatible with: Scorpio
Avoid interaction with: Aquarius
Virgo (Aug. 23 – Sept.22):
Plan a movie night! Watching a movie is the perfect way to unwind after a long day and if anyone knows what a long day consists of it's you. You deserve to pull out one or more of your favorites or a new one that you've never seen before. So pop some popcorn, find your favorite blanket, cuddle up next to your dog and enjoy! Let all your worries fade away as you treat yourself and let yourself relax. Remember to be present and let your mind wander wherever the movie takes you.
Compatible with: Taurus
Avoid interaction with: Cancer