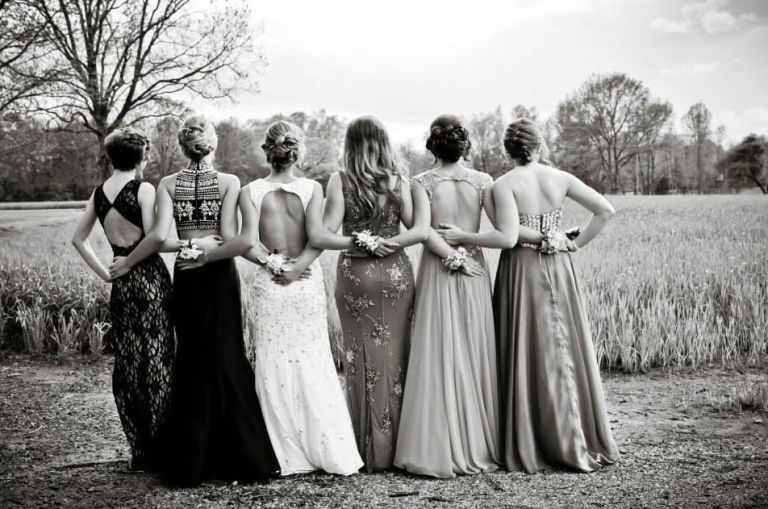 By: Stephanie Diaz | Writer/Photographer   &   Victor Mendoza | Writer
April 18, 2017
With prom being less than a month away, the majority of seniors and juniors have begun to prepare for the spectacular night. Girls have rushed in and out of stores for the past couple of weeks looking for that perfect dress that will stand out.  Girls are not the only ones stressed out about finding the perfect dress, but they also have to contemplate on whether they want a dramatic or more natural look for their makeup and hair. The boys on the other hand have much more serious issues to worry about. Finding the perfect way to ask a girl out to prom is always challenging, but rest assured that Triton Times is here to help.  Here are five creative ways of asking someone to prom this school year.
1.  Making a sign- The simplest way to ask someone to prom can simply be done by taking the time to make a poster. This method has been very effective and is the most commonly seen among the upperclassmen. It is easy to put words into paper and catch yourself a date; in addition, your date will have the privilege to see your creative artistic side.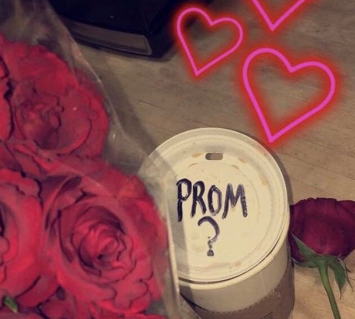 2. Baking- Who doesn't love food? It is nearly guaranteed that if you ask someone and include food in the proposal they won't let you down. Some ideas to guide you are spelling prom with sushi or baking a cake with the word prom on it. You can even use a sign and incorporate any kind of food name/brand onto the poster board. There are many unique ways to ask someone to prom with food-just find out their favorite dishes, snacks, etc. and get creative!
3.Car decorating- This idea gives you the opportunity to make a statement and be creative. It gives your potential date the spotlight. This can be done by covering their car up with sticky notes and spelling out prom or by using a washable window marker and writing out the special question. There are a variety of alternatives you can use to decorate their car and since  this promposal attracts a lot of attention and is shows a serious effort, your special someone won't  turn you down.
4.  Scavenger hunts- Designing a scavenger hunt is a very unique idea that no one has done frequently due to time constraints. Although this idea is time consuming, the final outcome is sure to be fantastic and make it all worth it. It shows that you care about special details and making sure that moment is everything they had imagined. Kimberly Hernandez, a senior, is patiently waiting for her proposal. She hopes that her best guy friend asks her. We asked her what her thoughts were on the idea of a scavenger hunt. Kimberly responded, "I like that idea. It's clever and it is shows devotion."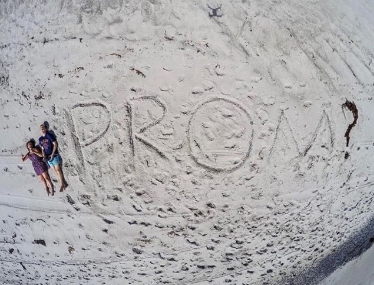 5. Location Proposal- Why not take advantage of the area you live in? A vast majority of people love the area that they have been raised in. Whether that be the mountains buried in snow or the grassy fields covered with flowers or maybe even the beach, try and incorporate your surroundings into your proposal. Be artistic and use your resources! An idea that you can implement is spelling out your message with rocks on the beach shore.  Not only is that clever, but it is also  romantic. Another idea is writing a poem and reading it out loud in the meadows– that surely shows affection. We recently spoke with high school senior Fernando Diaz about how he was going to ask his girlfriend to prom and he  said "no one has really asked anyone one yet and I'm waiting for the perfect moment to ask her, but I feel like I will incorporate the beach in my proposal since we both enjoy hanging out down there."
Prom is May 6th and rapidly approaching. Be sure to put these ideas to good use and don't wait until the last minute or you may suffer the harsh reality of going without a date.