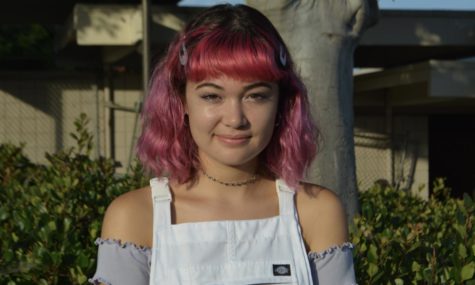 Hi! My name is Morgan Creek, and I am a senior at San Clemente High School. My hobbies include writing, art, reading, and dying my hair. This is my first year in Newspaper, and I am very excited to be joining the Triton Times team! As Opinion Editor, I hope to help share the various outlooks and opinions on local and global events and issues from students at SCHS. I'm also looking forward to improving my writing skills and gaining experience in the journalism world so that I may pursue journalism in college and as a career. Though journalism is one of my biggest passions, I also hope to combine this with my dedication to environmental sciences. This way, I can raise awareness about growing environmental issues and encourage the public to partake in a more eco-friendly lifestyle. After college, I plan to join Peace Corps to help developing countries, and eventually, I hope to one day become a writer and photographer for National Geographic.
Articles:
10 Ways to Take Your Holiday Spirit to the Next Level
Trick or Treat? We Choose Treats.
Are Your Beauty Products Hurting the Environment? Pt. 2