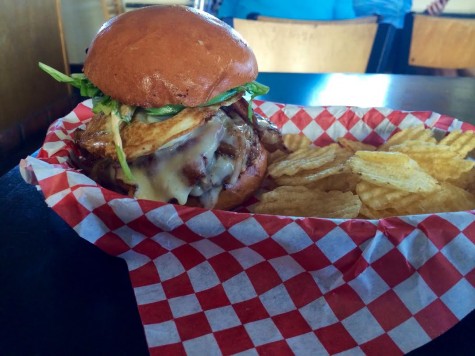 October 15, 2014
Riders Club and Cafe was recently voted San Clemente's Best Burger by SC Times, so I decided to visit it for myself. Describing its cuisine as "slow fast food," the build your own burger restaurant offers hundreds of different entre combinations.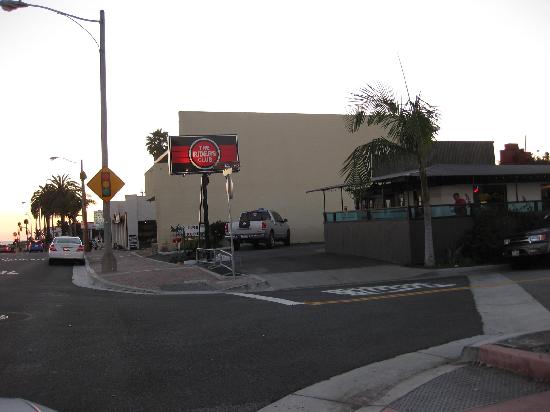 On Friday night, I went down to the famous Riders Club and Café with my friend. Located near the Miramar Theater, we were shocked to see that Riders was a smaller restaurant, tucked off on the corner of El Camino Real, because we expected the place to be bigger. The parking also seemed nearly impossible to find but as I walked inside, was happy to find they have an unique laid-back style, perfect for a hangout burger joint.
Riders was packed with people, inside and out, and many of which were gathered in large groups for a night out with friends. The manager of the restaurant was taking the orders and as our turn approached, we were greeted with a warm welcoming smile as he took our orders efficiently fast and helped guide us through the different options.
This restaurant is unique in that it uses either natural beef that is ground in-house, a house-made veggie patty, a juicy chicken breast or a portabella mushroom. After your protein is picked out, you can choose from cheese options like cheddar, Swiss, muenster, blue, Havarti or goat cheese. Then go and top it all off with bacon, sautéed mushrooms, roasted chili peppers, avocado or a fried egg.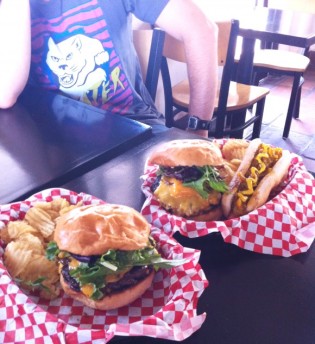 I decided to order a ground beef burger with Swiss cheese, mushrooms and onions. It took about 12 minutes for our food to be prepared and delivered to our table, and although the waiting time was a little long, our food came out hot and delicious. You can tell the patties are hand made and the sauce that came with the burger was to die for! My friend ordered a hot dog, which we split, and it came with grilled onions and mustard. We found that both of those ingredients complemented the amazing flavor of the hot dog.
Riders burgers don't come with the regular French fries as the side, they replace them with potato chips (which I'm nearly certain are store-bought from Costco). My friend was heated – she kept going on and on about the potato chips' quality and her desire for the burger's natural partner in saturated fat and sodium-drenched crime: French fries.
In spite of the side dish, that actual burger was awesome and I recommend everyone to try Riders but be aware that Friday nights can be hectic. I'm definitely going to eat there again in the near future!
Restaurant address: 1701 N El Camino Real, San Clemente, CA 92672
Hours : 11:30am- 9:00pm Tuesday – Sunday
Closed – Mondays