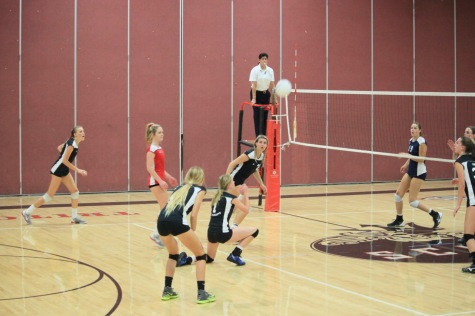 By Brooke Visagie | Club Writer
October 7, 2014
Triton Girls Volleyball is off to a strong start this season and senior outside hitter Becca Dunn attributes it to the team's rising excitement and confidence. "Now that leagues started, we're kicking it up a notch. It should be really exciting!" Dunn said following the match on October 2nd against San Juan Hills High School.
Key players including Dunn, junior Cali Hoye, senior Natilie Knauf, and senior Tatum Harvey aggressively set the stage for an intense game with the Stallions. The Tritons played with killer hits, controlled digs, strong blocks, and tough serves. SCHS trounced SJHHS 3-0 in a game where the players were "in system most of the time [helping their] offense" Dunn added.
In the first set, the Tritons started out fighting and created a point gap early. Kill after kill by Hoye and Dunn pushed the Tritons ahead 23-17 and forced a momentum timeout call by the Stallions coach. However, the Tritons kept ahead the entire set finishing it off 25-19.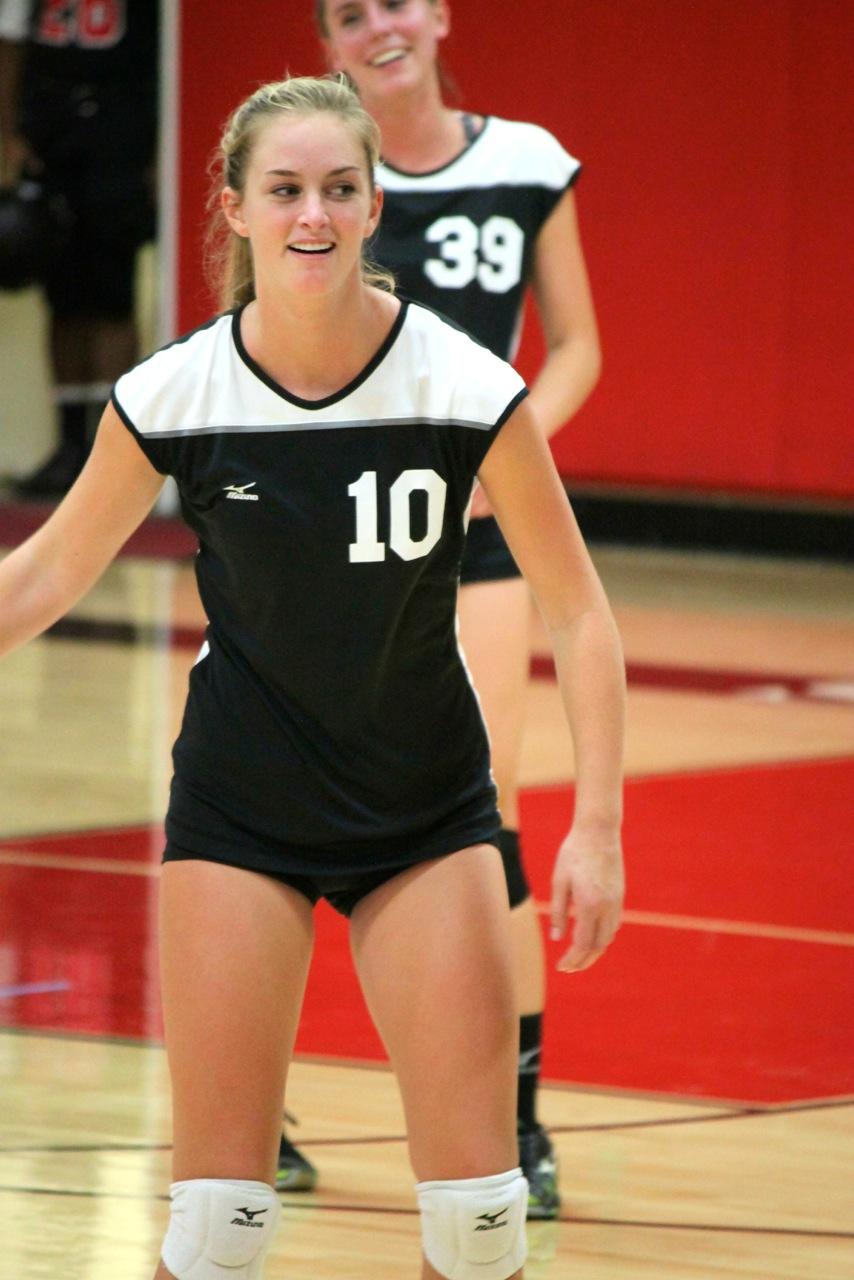 Off to another incredibly strong start, set two promised another victory, with Harvey's serving streak putting the Tritons ahead by six points. Junior Marie Paris also contributed to the point gap with three aces on her high serve later in the set. San Clemente remained in control, winning 25-18 ending set two.
Set three had the Stallions desperate to ward off a potential sweep and the Tritons were only happy to step up their game. Senior Hanna Kahn serving helped the Tritons stay ahead, while libero junior Cammille Davey easily dug up Stallion attacks. The set finished up with the help of powerful back row attacks by Hoye, ending the third and final set 25-16.
Coach Tom Beard was happy with his team's win and answered a few questions after the game, saying "it was good game against a good team" and was optimistic for the season to come.