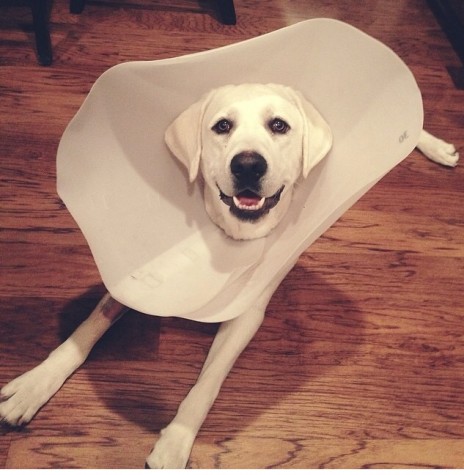 By Bailey Peterson | Editor in Chief
October 17, 2014
Cooper Hartanov is a white Labrador who lives in Talega with senior Sara Hartanov. In his spare time Cooper loves to hike to the water tower with his family or run around the grassy hill by his house.
He was, and remains, a very popular puppy; especially when he was first brought home last year. He had tons of visitors in his first months as people rushed to meet this adorable dog and snap pics for Instagram.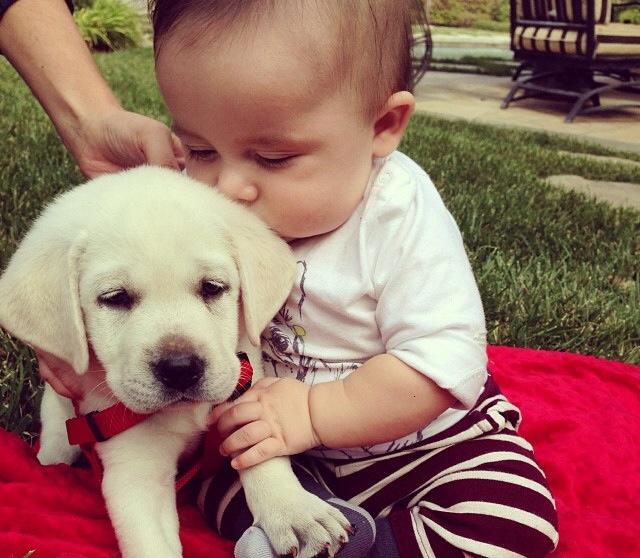 He likes to spend time with his good friend, sixteen month old, Hudson Peterson. They like to go to the park or on beach walks dates. They have been best buddies since they were two months old.
When Cooper's family goes out of town he stays at the prestigious and luxurious Zuri Pet Spa. All day grooming and interactive play time with world class trainers is the only way Cooper can get his mind off being away from his family.
Although Cooper is very popular among humans, he also has many fellow k-9 friends. He lives with Greta, a Mini Longhair Daschund. He always like to play with Nala, the sophmore, Ellie Winkelman's Labrador and junior Ila Neelys' boxers. This socialite pup also cannot wait to have a playdate with senior Katie Kobayshi's new Labrador Max.
Sara Hartanov adores her dog and says that "Cooper is the most handsome dog I've ever seen, but he isn't the brightest… kind of like the models in New York."
Cooper is pet of the week because he is a social butterfly with ample energy and a heart of gold. We hope you enjoy this cute picture of Cooper, we know we always have to "paws" and "aaawwwe" at them.