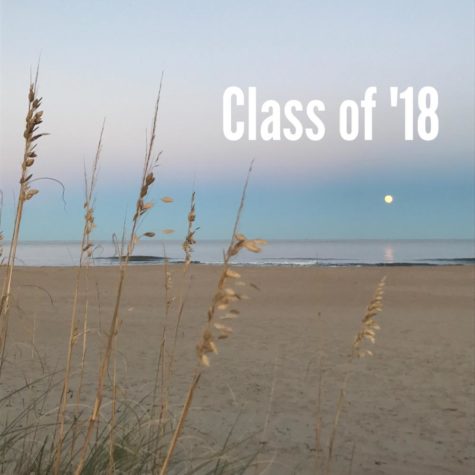 By, Gavin Kelleher-Marciello | Student Life Editor
Senior year … the beginning of the rest of your life. We've come so far. From the coddling of kindergarten, to the chaos of middle school, we have finally arrived at the infamous 4th year of the high school. Electrifying football games and endless nights of studying, this is the last delightful taste of childhood.
Here we are.
Both terrifying and wondrous all the same, senior year used to be a thing of the future. The concept of high school seems untouchable when you're young, you'd most likely imagined yourself looking more like a 25 year old, with everything in line; you'd have a great car, and maybe you even daydreamed every detail of your senior prom. As a small child, this was more or less your perception of senior year. And to some, the wildness of high school couldn't come soon enough, and then out of nowhere you arrived. As you've probably come to realize it's already been quite bitter, but hopefully sweet as well, as the sentiment of senior year tends to be.
The social dynamics of senior year begin to evolve, and as many of us will be moving out of town – or possibly even the country – the pressure to maintain a "cool" persona begins to dissolve. There is no longer a need for a facade. Now is the best time to become limitless in your social experience and to branch out. As cliche as it may sound, it's important to take advantage of this new atmosphere as a chance to break out of your bubble of comfort and meet as many people as you can. Some people you may regret knowing, and others might shake up your whole world in the best way possible.
We are currently beginning one of the most stressful phases of life, where homework, college applications, and work all begin to pile up. Senior Gabby Valdez said "Best way to deal with stress senior year is don't procrastinate, do everything on time, and when applying to colleges, don't get worked up about not getting in, just take your time. Be open minded, because it's going to be okay."
Often times you'll feel like it's the end of the world, except the only difference is your world will feel like it's crashing down on you as a weekly tradition. Yet in the face of a personal apocalypse of homework, you've made it this far, you've spent endless nights studying till your eyes felt like they weighed 100 pounds, you've had early mornings to get in that last bit of homework, and some days you've gotten to class exhausted, only to realize you did the wrong reading. And guess what, you survived! You are a conqueror, although some days you might have turned in your absolute least, or nothing at all, you still somehow made it all the way to senior year, so keep trekking through, fellow class of '18. You got this!
In all the chaos, find yourself. This year is the beginning of everything that's waiting for you out in the adult world. Embrace the real, genuine you. Figure out what you're really passionate about. Search for the things that make your heart skip a beat. This is your year.
Senior Jackson Hinkle commented on the sentiment of this upcoming year, stating "This year is going to be the most decisive point in my life as of yet. Big things are happening." The pressure to graduate with every possible academic achievement is great, and it's an incredible thing to strive for, but it's equally important to really see what you are about, whether it be straight to a four year, or maybe a community college while you figure it all out. Know that it's okay not to know what the next four years of your life are going to look like. It's okay to be unsure, because in reality, no one knows what they're doing. We're all trying to get through this, and although we may act like we know what we are doing, most of us don't. Senior year is about growth, and sometimes growing is unsteady. You may think you have the next 25 years planned out, and the next day you're completely unsure. That's okay. It's wonderful, as long as you have the drive. This just gives you more room to explore the inner workings of yourself, to really discover what will be most fulfilling once you enter the dreaded "real world."
Senior year is what you put into it. So put in your best effort – it doesn't always have to be perfect. You are growing. Let your mistakes motivate you, your successes inspire you, and your friends uplift you.
Congratulations class of '18, it's going to be an awesome year!