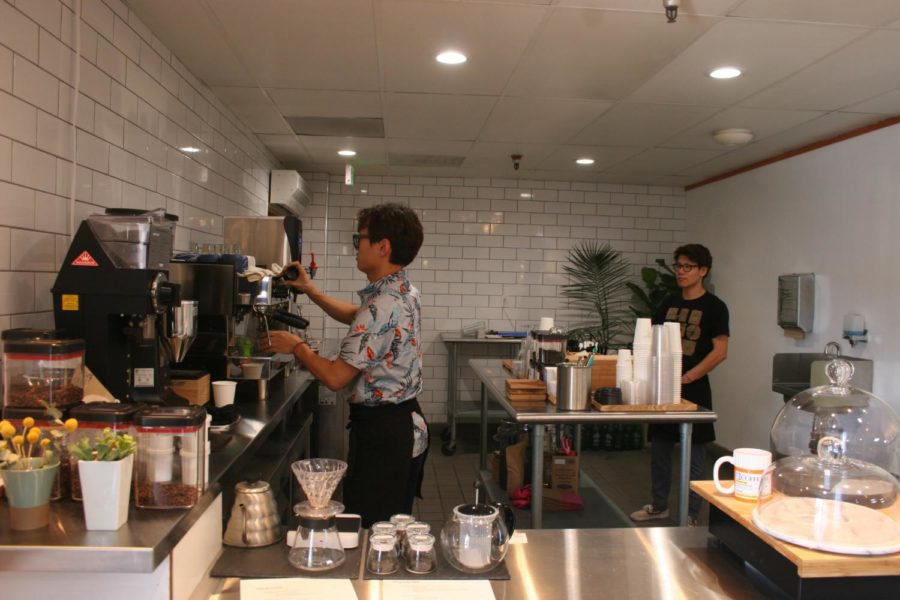 By, Zoe Day | News Editor
September 9, 2017
Good vibes, high-quality coffee, and off-the-charts friendly service are just a few reasons why San Clemente's cafe aficionados are flocking to Rapport Coffee, located in the shopping plaza off of De Los Mares across from the Krikorian theater. This weekend, I stopped by to grab an iced chai latte, chat with the one of the owners, and hear from a few of the coffee shop's biggest fans about what makes Rapport Coffee so special.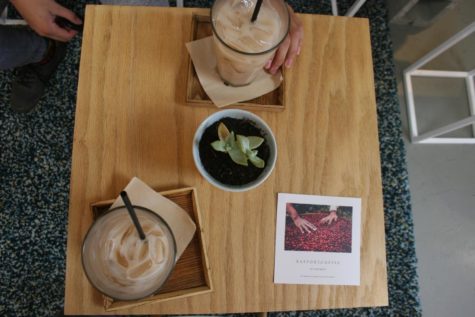 Rapport Coffee opened at the end of August 2017, founded by four guys who share a passion for coffee and making a connection. Gary, one of the founders who also works as a barista, explained that they fell in love with their location in San Clemente after scouting various beach cities, including Laguna and Dana Point. The name "Rapport" (pronounced ruh-puhr) comes from their goal to create a relationship between the baristas and the customers, where they can discuss their stories and coffee.
Gary and the co-founders are proud to offer "coffee from the origin," which is bought directly from farms in Honduras, Costa Rica, Guatemala, Brazil, and Ethiopia. Their coffee beans are roasted by an associate company, Lab Coffee & Roasters, in Los Angeles. The menu is expansive, while maintaining affordable prices.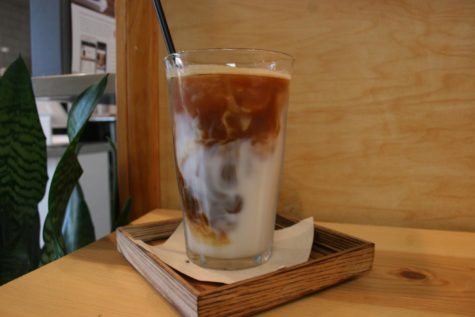 Rapport Coffee is one of the first coffee shops to appear at the north end of San Clemente, attracting coffee-lovers from Forster Ranch. Keanu Bernal, senior, highlights the "smart location" of the new cafe, noting that there's too much competition by the beach. "I've been to a lot of coffee shops, and this is one of the coolest. It appeals to the surf culture here, and their design is fresh, compared to the cookie-cutter style of places like Starbucks on every corner," explained Keanu, while sipping on an iced chai latte.
Coffee connoisseur Julia Hill, a senior at SCHS who hopes to someday own her own cafe, includes Rapport Coffee on her ever-growing list of the best coffee shops across the country. "I've tried almost everything on the menu, but I can't pick a favorite, so I rotate through the orders," she raved. Julia enjoys the artsy photos, cute interior design, and friendly baristas every time she stops by Rapport Coffee.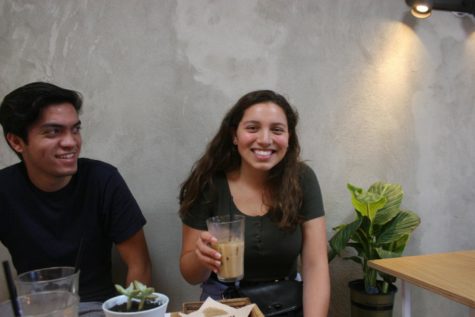 The minimalistic interior design, mellow vibes, and chill music playlist at Rapport Coffee emanate "hipster indie vibes," according to Nicole Dutch, senior. One of the founders, Dave, took all of the photos that hang along the back wall Polaroid-style. The assorted benches and white tables inside and outside make this cafe an ideal spot to study or catch up with a friend over coffee. Bonus: Rapport Coffee is dog-friendly, so your favorite furry friend can join you for a cappuccino run. During her first visit to Rapport Coffee, senior Ashley Echelberger fell in love with the "mix of mediums" in the decor, including green plants, exposed concrete walls, natural wood, and white subway tiles.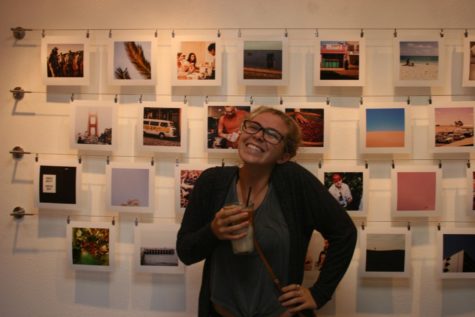 With its great service, hip ambience, and delicious coffee, Rapport Coffee is quickly growing popular among San Clemente's coffee lovers. Whether you're a coffee addict or simply curious about this new spot, Rapport Coffee welcomes customers from 6 am – 6 pm, Monday through Saturday. Take caution, you might fall in love at first sip.