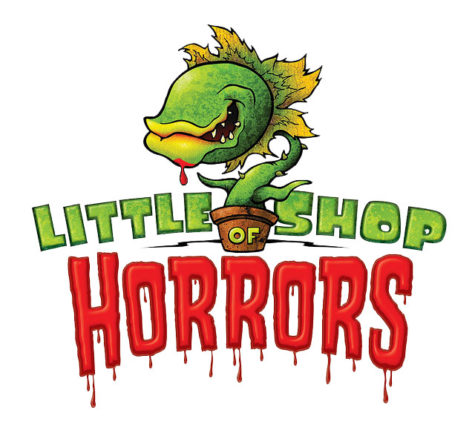 By, Flynn Lloyd | News Editor
September 18, 2017
"Don't Feed Plants…" The only piece of advice one will need after the San Clemente High School drama department performs Little Shop of Horrors. Opening Thursday, September 28th, this 80's pop/rock and roll twist on classical musicals will leave any audience dancing through the underlying fear. With infectious characters that draw the audience into the thrilling plot of a cult-classic, we know the actors and actresses at SCHS will not merely adapt the scripted role, but add a new and unique characteristic flare never seen before. As a play that incorporates horror, romance, and drama, this production directed by the talented, Laurie Mason, will be one not to miss!
For a further look into the unique production, I sat down with two of the SCHS Drama cast members, freshman Lexi Stein and senior Zack Thomas to interview them on their upcoming performance.
What made you want to participate in this particular play?
[ZT] I pretty much grew up watching this show, so it was already a dream show that I wanted to do. But I think every show that we do here no matter what it is, even if one day we decided to do another campy Disney Musical I'd still go up and do it, I'd hate it, but I'd still go up and do it because I just love performing here.
What are your roles in this production?
[LS] I'm in ensemble.
[ZT] I'm the lead Seymour Krelborn.
What about Little Shop of Horrors stands out compared to other plays you've performed in?
[ZT] What stands out? Well there's a giant plant.
[ST] Yeah there's obviously a giant plant.
[ZT] I feel like the music is gonna stand out a bit more. Because it has sort of like an 80's pop/rock style thing to it, and we haven't really done something like that in awhile. It's either like classical or really contemporary, but this is kind of like a mix.
How are the directors and other cast members?
[LS] Oh my gosh, everyone's just amazing. The directors, I mean, everyone just works so hard to put this all together and then the cast members they're like my second family. Mrs. Laurie she's just amazing.
[ZT] There's a lot less drama happening this year definitely.
Why should people come see little shop of horrors?
[ZT] Well, it's got everything you could ask for, blood, love, drama, humor.
What is your favorite song in the musical?
[ZT] I love "Git it" otherwise known as "Feed me" because it's Seymour's big drastic change. He goes from a shy little kid to "I'm literally going to kill someone to feed a plant right now and I'm thinking it's justified." The thing is, it fools the audience into thinking it's justified to murder someone.
[LS] The second best song in my opinion is the one that Orin sings, the dentist song, it's so different from everything that we've done so far. Justin, who plays Orin, is amazing at it, he just puts everything together.
If you could sum up the show in three words what would they be?
[LS] Fantastic.
[ZT] Don't Feed Plants.
Thank you guys so much!
No one will want to miss the production of Little Shop of Horrors, September 28th – 30th and October 5th- 7th at 6:00 p.m. in the SCHS Triton Center. Tickets will be $15-18 general admission and $10 for Seniors, Military, Students, and Children. I'm excited to be dancing to the music and sitting at the edge of my seat with all of you!