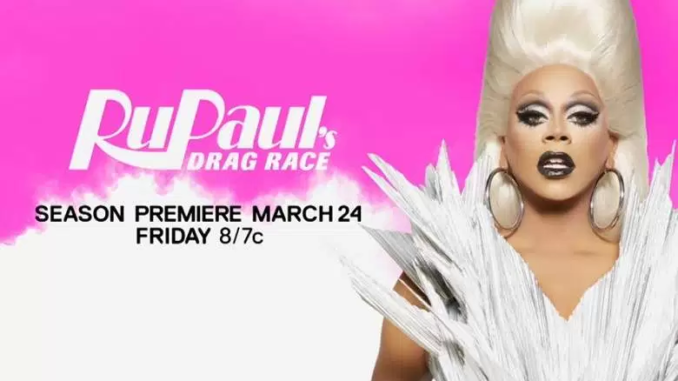 By: Danny Olivares | Arts & Entertainment Editor
January 18, 2018
If you watch TV or browse the internet regularly, you are sure to have heard of a show called RuPaul's Drag Race and its contestants. The 9th season of RuPaul's Drag Race recently concluded in June of 2017 and is considered to be the show's biggest season yet with an Emmy and Critic's Choice Award to back its name. In addition, RuPaul's Drag Race All Stars 3 will be premiering on January 25th, and Dragula, a popular web show that celebrates an alternative form of drag, uploaded its second season finale Tuesday night. It's safe to say that drag queens are now a hot topic in the queer community and have taken the media by storm.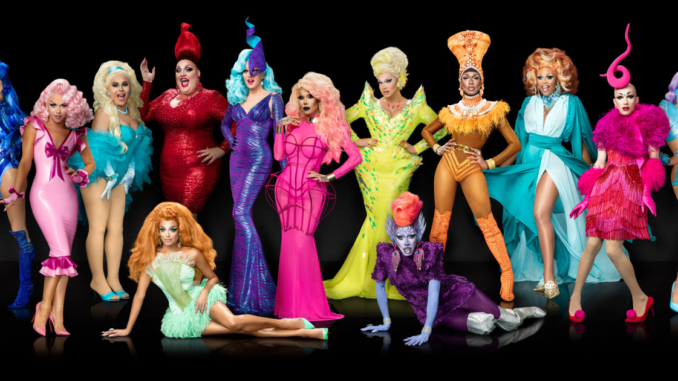 What exactly is a drag queen? There's a different answer from everyone but in simple terms, a drag queen is a man who dresses in feminine clothing and acts with exaggerated femininity for the purpose of entertainment. Shakespeare himself actually dubbed the word 'drag' to mean "cross-dressing." Drag queens started their humble beginnings as small performers in gay bars as early as the 1920s, but the doorway opened for them in the 80's with new focus on the LGBT community and with the support of celebrities such as Madonna, Cher, and Lady Gaga. In addition, drag is not limited to a certain aesthetic. There is also a whole variety of the types of drag to do. Some of the many genres include glamour, punk, comedy, horror, and even anime!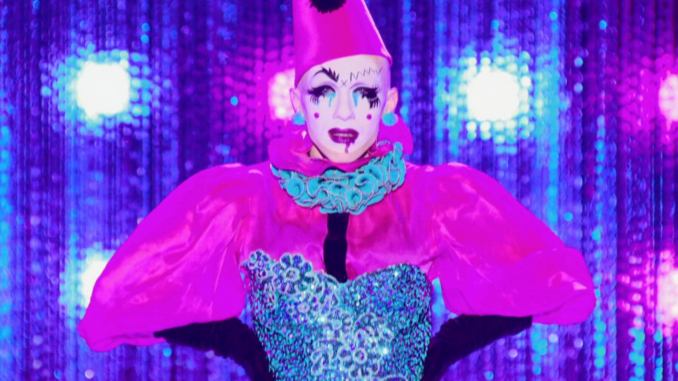 An average drag performance consists of a queen lip syncing (yes, I said lip syncing ) to a song while doing flashy dance moves and improv. Behind the glitz, glam, and outrageous humor, there seems to be a deeper message hidden within many of the performances. A lot of queens like to incorporate politics, address social issues, and incorporate pop culture references into their acts. RuPaul himself says it best when describing drag as something that "breaks the fourth wall and mocks our culture and identity: how much you have, where you're from, and your economic background." In the end, watching a drag queen on stage can actually be quite an educational experience. SCHS senior, Jake Rybczyk explains how "Drag is an expression. An art. My opinion about drag is that it's a platform of expression similar to painting, while remaining to the most elaborate ways of creativity. It takes common social norms and challenges it. Though I don't feel like my creative ability needs to be expressed in that realm, my appreciation for the community, the work and the culture itself, is no more than an understatement."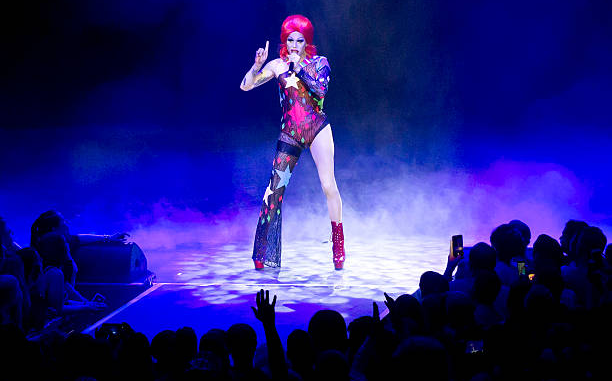 Drag Race has introduced the concept of drag to a much wider audience. This is an overall great achievement for something that was once an underground community. However, drag has lost some of its genuineness and essence by going mainstream. So many young adults, especially teenagers, try drag but sometimes miss the values that goes behind the art form and follow only the glamorous aesthetic that is dominantly shown on the show.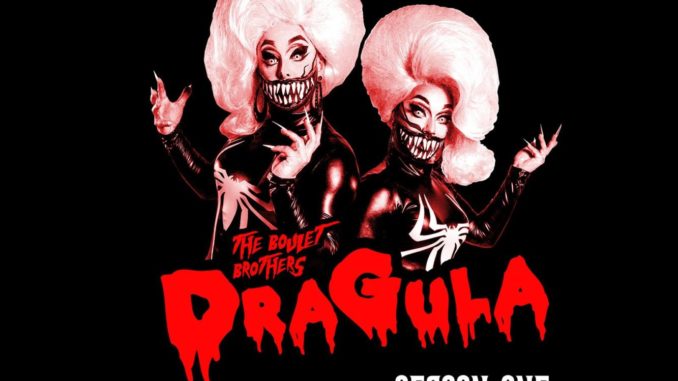 This is where the Boulet Brothers step in. As of last year, the duo created a web series called Dragula and it's unlike anything seen from mainstream drag. When explaining their reason for starting Dragula, the Boulet Brothers elaborated how "We grew up in a pure, expressive alternative gay nightlife – the kind of places where drag was born. It was not safe nor meant for children. That is the sort of drag we are interested in and want to elevate. It would be a mistake to put the responsibility of representing an entire art form on the shoulders of one TV show (Drag Race). When you are defining a culture, it's important to have multiple voices."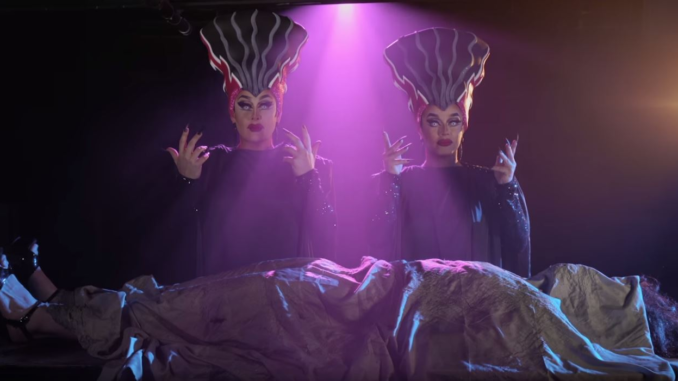 With limited types of drag being presented to millennials, Dragula celebrates the alternative styles of drag. The show focuses on three main elements: filth, horror, and glamour. The contestants on this show are forced to break out of the box and challenge themselves to do things unconventional and sometimes dangerous. Whether it's performing to a group of Mad Max styled punks in the middle of a desert, setting fire to a bouquet of flowers, or cutting a disco ball in half with a chainsaw, Dragula pretty much has the whole package.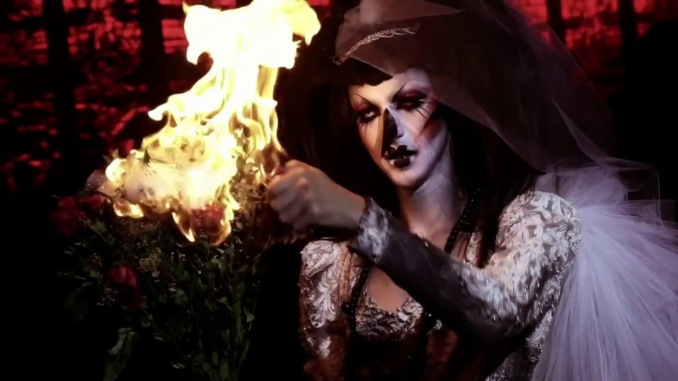 As a fan of both Drag Race and Dragula, SCHS senior Drew Henry explains how "I love seeing art being represented in the form of drag because it showcases the individuality and the craftsmanship a queen can provide. Additionally, it can become an outlet for self expression and to perform without feeling the need to conform to a certain ideal is pretty awesome. Every 'queen' has their own unique persona and I love how it is represented in different ways."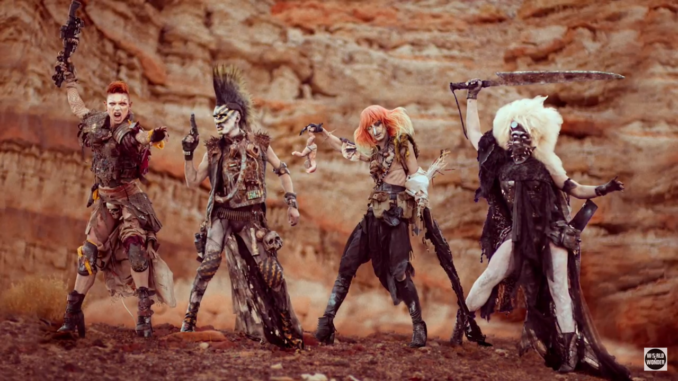 With many fans supporting the art form worldwide, the queens are now more successful than ever before. For example, Drag Race alumni Katya and Trixie Mattel have their own spinoff TV show and a hit YouTube series. Comedian Bianca Del Rio has taken her 'Not Today Satan' tour international, and her movie, Hurricane Bianca, was released last fall on Netflix. Other Drag Race alumni, Alaska Thunderstruck and Adore Delano, have top hit albums on iTunes. The Boulet Brothers host a successful club event each Saturday called "Queen Kong." In addition, the alternative mall store, Hot Topic, has notice the popularity and are now selling drag queen related merchandise. These queens and many others are able to travel internationally from Brazil all the way to Australia to perform shows in front of thousands of adoring fans. Queer people and their culture are no longer forced to remain in the dark. The shy kids growing up who were ridiculed for their lifestyle now have heroes to look up to. They all have dreams and this show strengthens the bond that this community has.