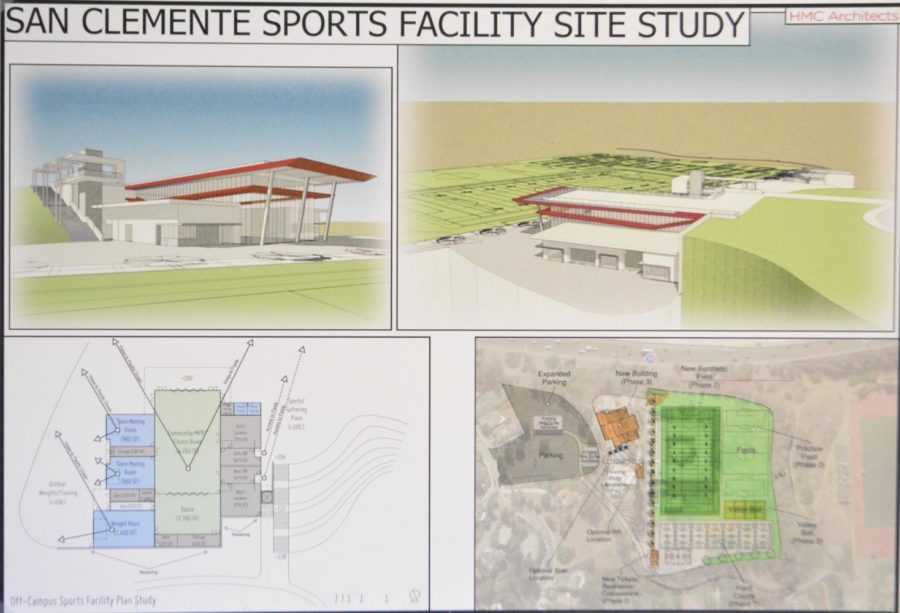 By: Chloe Rudnicki | Editor in Chief
January 15th, 2017
Last June, freshmen trudged down the infamous hill for the last time as the upper campus classrooms were relegated to a simple ghost town on the hill. Shapeshifting with time, the area known as upper campus has evolved from an elementary school to freshmen classrooms to a ghost town devoid of purpose. With the construction of a new building to house the English department on lower campus, upper campus is no longer needed to support San Clemente High School's 3,000+ student population.The closing of upper campus, despite increasing traffic in the parking lots, is only opening new doors for San Clemente's student body, particularly the student athlete population.
The discrepancy between available field times  and athletic teams in need of a practice space has bred inconveniences that complicate students' schedule and hamper their capacity to remain strong students as they play on school teams. The frosh-soph and junior varsity soccer teams often have to practice at the Vista Hermosa sports park due to overcrowding of the football field. Younger players without driver's licenses are reliant on the coordination of carpools to and from practice.
Lacrosse practice is a seventh period due to the same lack of field availability. Practice is held around 7 p.m, complicating student efforts to remain committed to their athletic commitments without forgoing their academic ones. Especially for students enrolled in IB/AP classes and other extracurriculars, increasingly integral to student acceptance in the increasingly cutthroat world of college admissions, the later practice times put lacrosse players at a disadvantage in comparison to their peers.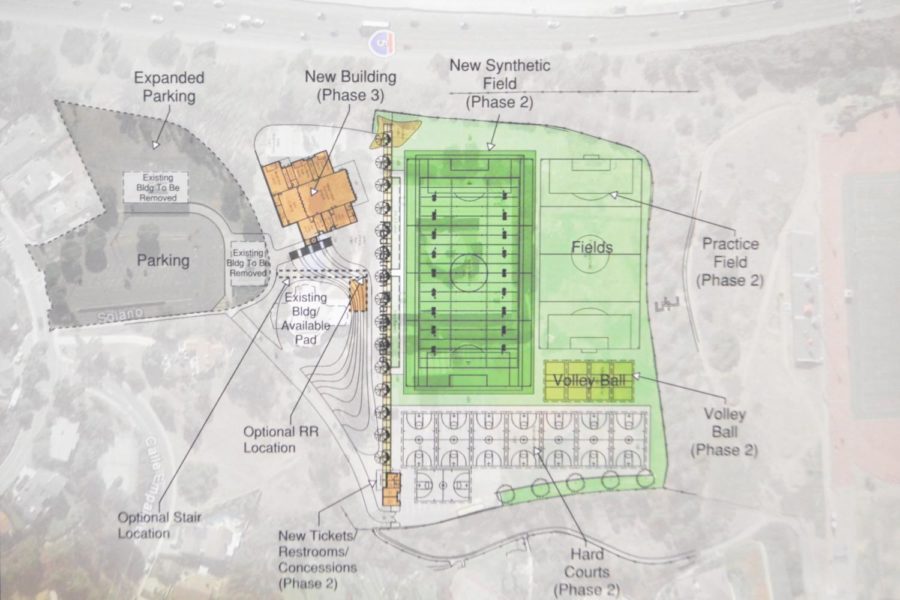 San Clemente prides itself on the strength of its athletics programs. The football team notably won its first state CIF championship last year after making it to league finals in 2014 and 2015, and the football team's burgeoning reputation belies a precedent of consistent success across all athletics teams. San Clemente also prides itself on its strong academics, punctuated by offering a bevy of AP courses and the International Baccalaureate program. The greatest challenge facing student athletes is achieving a balance between athletic and academic excellence, and San Clemente High School's administration is committed to making that balance a more palpable goal in the coming years.
Triton Times met with Principal Carter to address how the now vacant upper campus factors into the school's goals to aid the student athlete community. Principal Carter shared that "the overarching idea would be to increase our athletic practice space up onto the upper campus. If we receive money from the state from construction of the last building, then we would begin putting practice fields up there to start."
Beyond practice fields, the school aspires to construct sand volleyball and basketball courts as well as a larger multi-purpose room for cheerleaders, members of color guard, PE students, and others who need after school space for extracurriculars. In regards to the well-documented stresses of being a student athlete, Principal Carter notes that "any way we can minimize the impact on their learning would be beneficial." Senior Chandler Horton agrees. A varsity runner for four years, Horton benefits from the flexibility of track and cross country, but notes that "So many teams are trying to practice right after school it can be hectic and I'm not surprised some teams have to practice at night. New fields would definitely help kids get home sooner so they can get homework done."
The construction of practice fields would yield community benefits to supplement advantages provided to students.  Principal Carter shares, "It'll be school property but a lot of our area is joint use, so it'll be for our athletic programs, but on the weekends it would be open for youth sports and that kind of stuff when we're not using it." Development of the upper campus land in practice facilities not only increases the flexibility and accessibility of Triton but community athletics as a whole. Programs without affiliations with the high school such as AYSO soccer and Little League baseball would have additional practice space, increasing the convenience of raising young athletes in San Clemente.
A tentative timeline has already been established for the transformation of upper campus. Principal Carter emphasized the necessity of bond measures in enabling execution of the plans created by him and the rest of administration, but that  "demolition is going to happen in the next few months." Starting January 1st, the main classrooms will be leveled out. State bureaucracy impedes the establishment of a concrete schedule for development, since the school must develop a design for the area that is approved by the state, a lengthy process.
Principal Carter observes that, because of these obligations, "we're probably a year or so out for doing anything there, right off the bat. Our real goal for this campus is to pass a bond measure in the city." Unlike Measure M, the Capistrano Unified bond measure to which 55.4% of voters voted "no" in November 2016, Principal Carter is looking at potentially introducing a San Clemente only bond so that money was only allocated into the town's schools and it would be easier to regulate funds' usage.
Without money from a bond, the school would be unable to continue past the initial demolition phase and implement campus modernization. The vision for San Clemente High School established by Measure M, which  Principal Carter fleshes out as a "new theater, 50 meter pool, new student service center, and retrofitting all of our classrooms to be 21st century" remains a primary focus of the SCHS administration." Some members of the community are nonetheless wary of passing a bond measure. Some parents doubt that the extra tax money would do little more than line the pockets of the bureaucracy. The administration hopes to quell these fears by making a potential bond measure by and for San Clementians.
When asked how he feels redevelopment of upper campus reflects his broader vision to make San Clemente High School a community showcase that gives all students the instruments necessary to reach their potential, Principal Carter reflects, "We're at a point were we really need to invest back into the community so that we're competitive against any other high schools that are out there, especially the private schools. If we all come together and invest back into San Clemente High School, parents will have no reason but to send their kids to their hometown high school. The thing I'm most interested is that if you live in San Clemente, you attend San Clemente High School."
Not only would development of upper campus ease the pressures on student athletes to balance responsibilities in and out of the classroom, but it would also pave the way for large scale modernization of SCHS' amenities. Not only would student athletes enjoy the fruits of updated facilities, but so would students engaged in all interests- drama, marching band, International Baccalaureate- who would be able to work at what they love with the best possible tools available to them. Senior Ariana Winsten remarked, "I have younger brothers going to school here in a few years, and if they got to learn in newer classrooms, I couldn't be happier." As the high school's students are products of the community, it is in the town's best interest to explore the potential upside of a bond measure. Modernizing the school could incite a ripple effect that includes higher property values, more available green space for the community, and reinforced commitment to quality public education. As always, one town, one team.