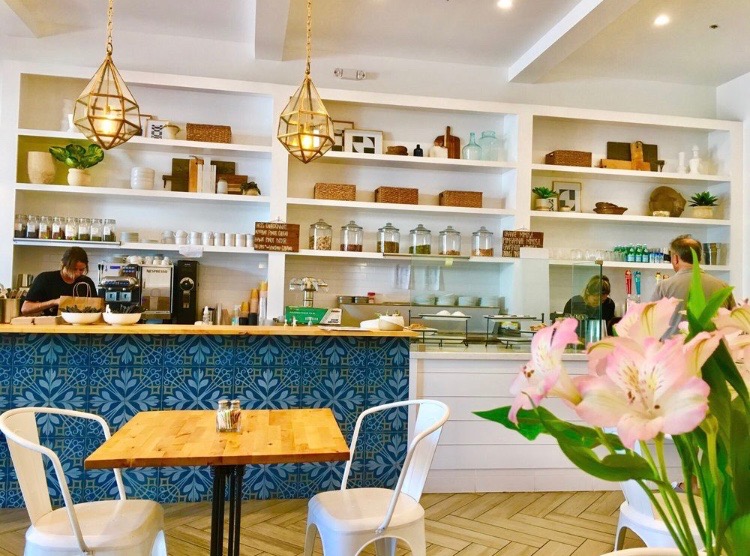 By: Sydney Burns | Writer
January 31, 2017
Cafe Hermosa, the winner of SC Times "New Best Restaurant," started off as a dream for owner, Jamie Madison. "Jamie always wanted her own thing," sister, manager, and SCHS alumni, Madison Hickman exclaimed. "She thought of opening a boutique, but because of her experience with running a restaurant, she decided on the cafe instead."
After deciding to open a cafe in San Clemente, Jamie came up with the name Cafe Hermosa, because of the street above and the Spanish beach town vibe the name gives.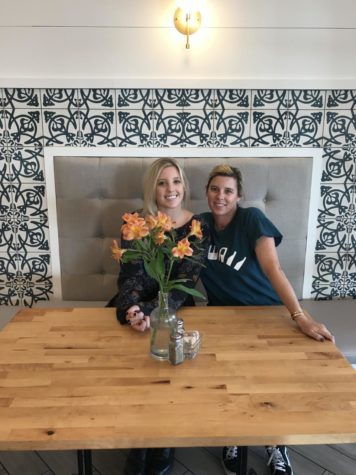 Jamie then began to select what kind of food she would serve, eventually deciding on an all organic menu with gluten free options. "I believe in eating healthy… this is the kind of food I make at home," commented Jamie Madison.
Becki Owens, a local San Clemente interior designer, designed the chic venue of Cafe Hermosa. She decorated the restaurant with blue tile and a wall full of shelves displaying coffee cups, drinks, and accent pieces.
Jamie's dream officially opened in late May of 2017.  The opening week was filled with excitement. Customers filled the cafe with smiles and there was a line out the door. Because of this incredible rush, Cafe Hermosa was forced to close early due to a shortage of food. It is easy to catch a glimpse of what the opening days were like when stopping by Cafe Hermosa during the lunch rush around noon.
Opening at eight in the morning, breakfast is served all day along with a variety of salads. Avocado toast is a signature meal at the cafe. There are many choices to pick from such as the California Avocado toast, which has the option of gluten free, sourdough, whole grain or wheat toast with a traditional avocado spread, consisting of cracked pepper and a sprinkle of salt.
If that wasn't appetizing enough, the "It" salad, the Rivi Chicken Curry, has the foundation of mixed greens, topped with chicken curry, carrots, sprouts, cucumbers, avocado, a sprinkle of cashew nuts, topped with a raspberry dressing. This is just one of the twelve salads that are offered at Cafe Hermosa.
The cafe has a set closing time of four PM, but employees of the cafe have suggested that summer hours are being contemplated. "Right now Cafe Hermosa is doing well with the hours of 8-4, so when the summer months get closer, I think Jamie will decide if she wants to extend the hours," Lauren Amigleo, senior at San Clemente High School and employee at Cafe Hermosa explained.
Cafe Hermosa has been open for almost nine months and has experienced a lively group of customers and many regulars, whom are acknowledged by the staff; "We recognize frequent visitors and remember their names and their cafe favorites! I think it develops a personal relationship with our customers and our appreciation we have towards them," states Sidney Giles, senior at SCHS, and Cafe Hermosa employee.
With nine months under their belt, Cafe Hermosa has many years of success to come! Keep up with Cafe Hermosa by following @cafe.hermosa on Instagram.