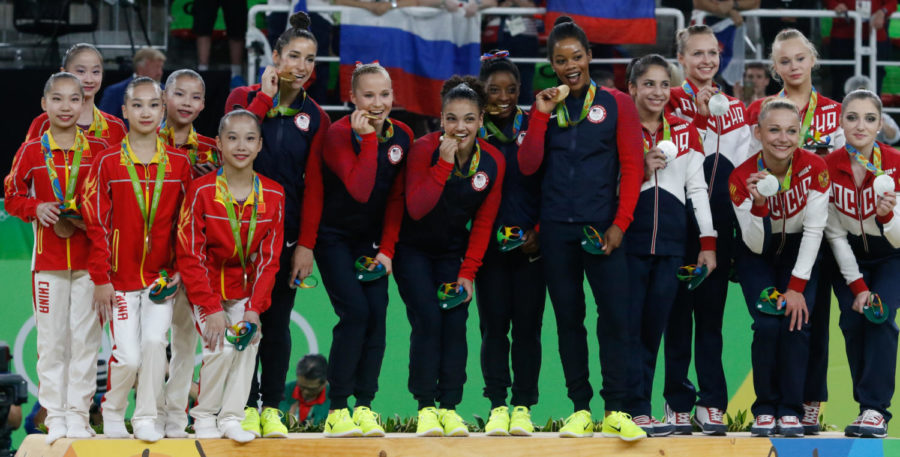 By: Courtney McDonald | Writer
January 31, 2017
For the past two decades, a sports physician by the name of Larry Nassar spent his time on duty relentlessly molesting over 150 girls and women, all athletes of various sports. On January 14, he pleaded guilty to seven accounts of criminal sexual assault. 156 of those victims spoke against Nassar in court.
Nassar, a well-known doctor for USA Gymnastics and Michigan State University, received his "death warrant" from Judge Rosemarie Aquilina in the form of 175-year prison sentence. 156 girls and women presented their testimonies against him, including Olympic gold medalist Aly Raisman. Accusations have flown in from all directions, beginning in 1994 and increasing steadily up until now. Throughout the molestation of these girls and women, Nassar continued to work and receive new patients, as well as advance in his medical training and credentials.
Athletes involved in these accusations, although the most well-known were gymnasts, came from various sports ranging from swimming to softball. Marie Anderson: a swimmer; Tiffany Thomas Lopez: a softball player; Simone Biles, Gabby Douglas, and Aly Raisman: Olympic medalists in gymnastics.
Speaking to two athletes at San Clemente High School, it was apparent that these students were shocked by the news about Nassar. Isabella Anderson, a junior on our school's swim team, was baffled at Nassar's story and "honestly confused as to how he managed to continue molesting those girls for so long."
"It's beyond awful what Nassar did to those girls. They were left with trusted coaches and professionals in a place they thought was safe, but Nassar abused that trust," Ellie Bagley, a junior and gymnast, said. Bagley also recalled how she had once done a gymnastics camp at a place where some of Nassar's crimes had occurred, and how she's very grateful that she had not seen a physician while there.
Nassar's sentence received praise from both victims and other well-known people via Twitter. Simone Biles' tweet recognized Judge Aquilina as her "hero," and she further spoke to say she will continue to always stand side by side with the victims of Nassar's brutality. Mitt Romney commended the female gymnasts who decided to testify against Nassar. Former Olympic gold medalist Dominique Moceanu supported the sentence and pushed for investigation into the companies like USA Gymnastics and Michigan State University who originally dismissed allegations made against him.
Larry Nassar and his court case prompted strong reactions, the majority supporting the court's ruling. The public agreed that he was extremely worthy of the "death warrant" he received. Now, he will never be able to abuse girls or women ever again, and will spend the rest of his life behind bars.