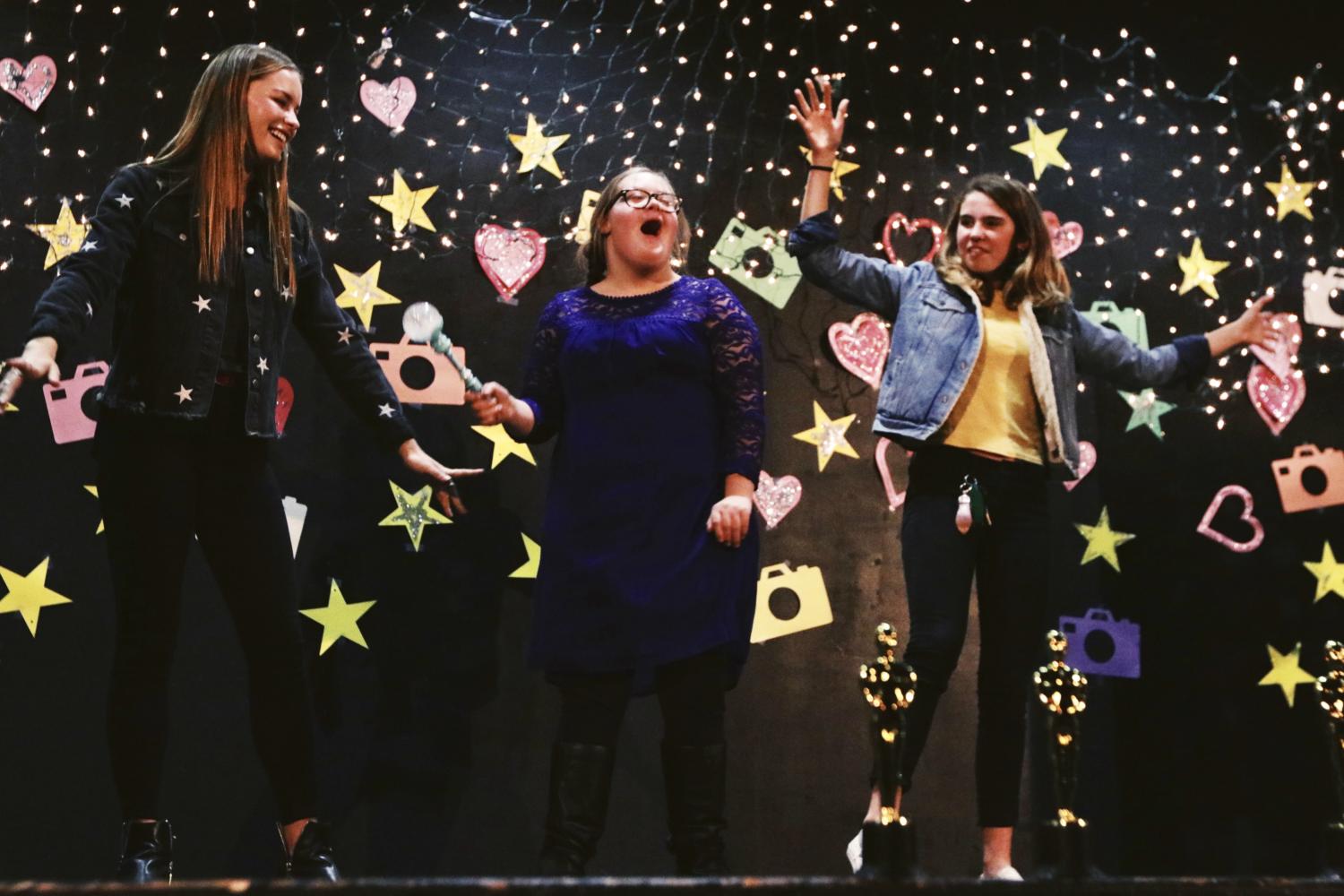 By: Zoe Day | News Editor
February 14, 2018
The first time I sat in the audience at the Best Buddies Talent Show in 2015, I wasn't sure what to expect. A red-haired freshman with freckles and a huge grin proudly stood up and recited his best jokes to the audience. Next, a shy girl with snow-blonde hair climbed on stage with her best friend, and they danced to a song from Frozen. When a tall boy walked on stage and sang "Somewhere Over the Rainbow," I knew I couldn't be the only one in the audience with goosebumps running down my arms.
Best Buddies, one of the largest clubs on the San Clemente High School campus, fosters friendships between students with intellectual and developmental disabilities and the rest of the student body. Members are matched in "one-to-one friendships" that promote inclusion and facilitate social interaction with students with special needs. Best Buddies makes it possible for everyone to make a friend in high school.
Best Buddies hosts fun events throughout the year, including an annual trip to Disneyland and the Best Buddies Prom— but the talent show is by far my favorite. Every year, each student chooses an act that reflects their passion and talent. Dances, jokes, musical instruments— you name it, it's in the show. Junior Rhiannon Yanda explained the talent show is also "an incredible bonding experience for buddy pairs." At my second talent show, I wasn't in the audience. I was on stage, singing with my buddy, Anya. Her smile was well worth my stage fright. After joining her buddy onstage to dance to Justin Timberlake, Yanda commented "it's such a positive and fun atmosphere."
On Tuesday, Best Buddies hosted its annual Talent Show in the Little Theater. Parents, students, and Best Buddies alumni arrived for this year's Oscars-themed event. This year's program included stand-up comedy, a lesson about science experiments, dance solos, and much more. Best Buddies vice president and senior Macy Gerken explained "every buddy gets their own moment to shine on stage, and the entire audience has so much fun." Laughter and applause rang out from the little theater as each buddy pair climbed on stage to showcase their talents. As the show neared the end, all of the students gathered onstage for a group dance party to "We Go Together" from Grease. It's difficult to find words for the emotion in the Little Theater during that last song besides pure joy.
Most of us don't know how to interact with people who are different from us. We're too scared of doing something wrong or saying something we shouldn't, failing to realize that trying is the first step in learning. Some people worry that spending time with people with special needs would be too sad, but the truth is that my friends from Best Buddies are some of the happiest and most radiant people I've met.
This may have been my last talent show, but the Best Buddies tradition is far from over. Every year, the Talent Show gives students an opportunity to express all of their incredible talents— an event truly worth a standing ovation.