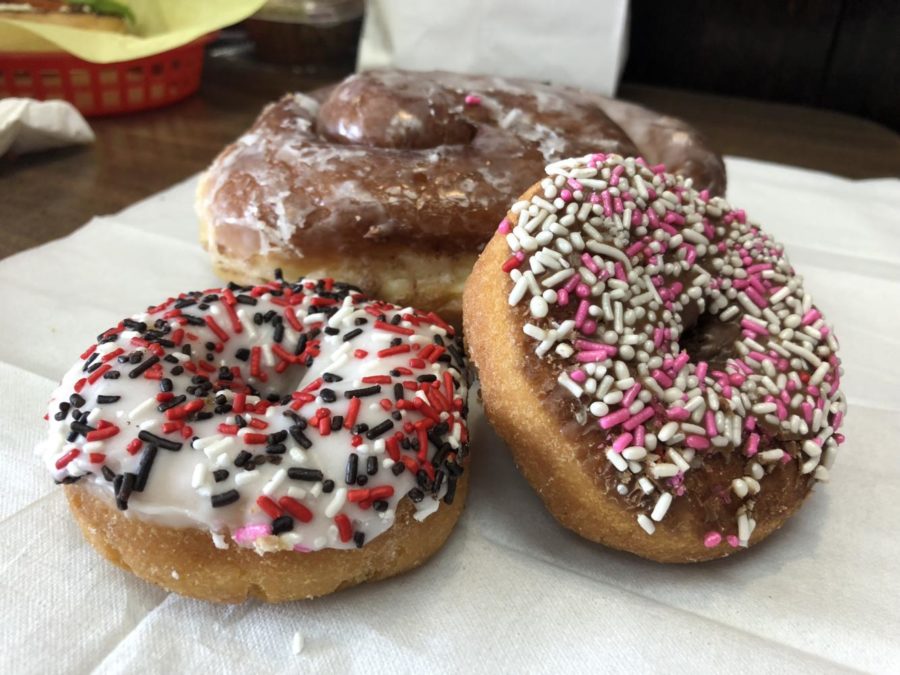 By: Courtney McDonald | Writer
March 7, 2018
A cute little cafe wedged between shops in the same center as Stater Brothers, Rose Donuts & Cafe is an excellent place for donuts and coffee, among other things.
Although breakfast might seem like the ideal meal to get at Rose Donuts, they're open 24 hours and serve as the perfect place to eat all meals, even a midnight snack. "It's literally open all the time!" Rhiannon Yanda, junior at San Clemente High School, exclaimed. Their menu ranges from breakfast burritos to muffins, but what's truly best about the store is the donuts.
At Rose Donuts, the variety of the sweet treats is incredible. Their extensive donut menu includes classics such as glazed, old fashioned, and twists, as well as donuts topped with candy (Sour Patch Kids and Skittles) or cereal (Fruity Pebbles and Cocoa Pebbles).
"Rose's definitely has the best donuts in San Clemente," Yanda added. With their large selection, it can be extremely hard to choose just one. Junior Isabella Anderson explained, "Sometimes you have to just take a second to step back and look at all of them to try and make a decision."
They even make enormous glazed cinnamon rolls and huge sprinkle-topped donuts, all of which taste amazing. Rose Donuts is definitely the #1 donut destination for everyone in San Clemente. 
Rose Donuts & Cafe is located at 624 Camino De Los Mares, San Clemente, CA 92673.