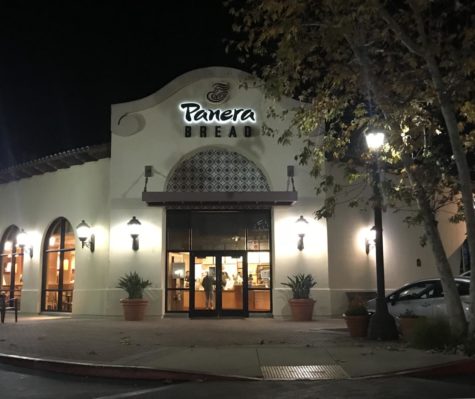 Best Place to Study- Panera Bread, Talega
802 Avenida Talega #100, San Clemente, CA 92673
By: Kenzie McKinnon | Writer & Photographer
March 4, 2018
Want to know where the best place to study in San Clemente? You guessed it… Panera Bread!
After a long and thought out voting process, with insight from your very own Tritons, the Panera (in Talega, of course) came in first place for the best place to study in San Clemente. Senior, Katrin Kjeell commented on the win by saying, "I wish they stayed open until like 12:00 a.m. because that way I'd be able to get even more work done."
Shane Lockette, another senior added that, "Panera is the best place to procrastinate on what I have to study. I'd much rather enjoy mac and cheese while 'working on homework' than being stuck at home." So, if you need a place to cram in everything the night before your next test, Panera Bread is the place to go. Grab your books, and everyone else at SCHS, and have fun "studying"!