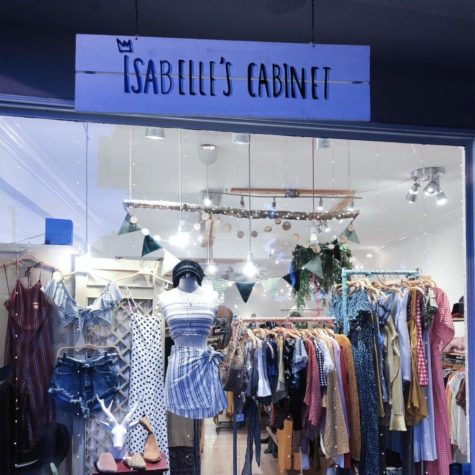 By: Lucy Terry | Student Life Editor
March 7, 2018
For this year's "Best of SC: Boutiques" award, Isabelle's Cabinet comes in first, thanks to their consistent production of cute, affordable pieces and undeniable sense of fashion. Sitting right on Del Mar, this store is a San Clemente favorite and is open from 10 AM to 7 PM all week.
Junior Brandy Suarez says, "I go about once a month or whenever I find myself on Del Mar." With their quaint fairy lights and attractive window set up, this store is hard to miss.
The store is constantly on top of the latest trends, as seen with its new gingham outfits and bodysuits. Sam Bregman, in the 11th grade, can attest to this: "Over the summer I bought this red dress with little stars on it, and it's super awesome." Whether it be the cozy sweaters or the glamorous jewelry that draws you to this boutique, everyone can find something to love at Isabelle's Cabinet.