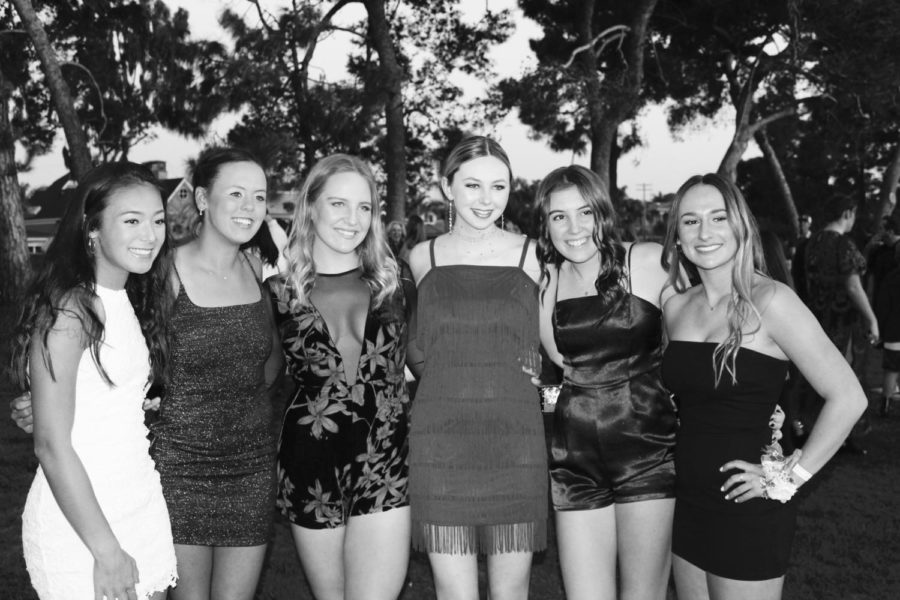 By: Hailey Daniels | Writer
Every year, at least twice a year, San Clemente High School students dress in their best attire and take pictures before going to the big school dance. It could be prom, formal, or homecoming, but students all need a place to go where they can see all their friends to take that "Instagram worthy" picture. Based on the opinions of the students of San Clemente, the best place to take dance pictures is Pines Park.
Pines Park is located right on the cliffs of PCH looking over the beach. It has a beautiful view of the ocean and many trees surrounding the area. It is where everyone can be seen posing for pictures with their friends before they head to the dance. The park is very big, giving students lots of room to take pictures. The scenery is very beautiful and makes the background of pictures aesthetically pleasing.
Parking is a little hard, since its located on a neighborhood street. If you plan on taking pictures here, make sure to Uber or get there twenty minutes early. Cops are also very active during dance days looking for illegal parking. Make sure where you park it is clearly stated that it is legal parking spot. Another thing is the entire park is grass, so to those who wear heals be cautious. Make sure to wear chunky heels or booties because if you were thin heels, they will be ruined.
Pines Park has been the go-to place to take dance pictures for years with previous classes starting this classic SC tradition. No matter what dance it is, Pines will always be the best place to take dance pictures and make memories that will last a lifetime.