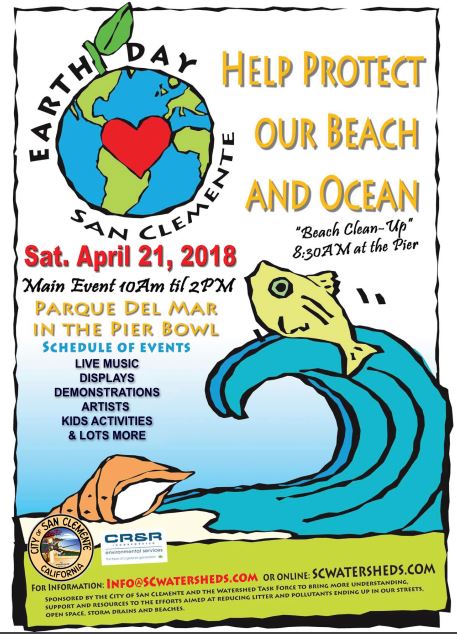 Lynsey Burner |Writer
April 13,2018
Join the community on April 21, 2018 to celebrate our Earth!
Earth Day is around the corner, and the City of San Clemente is hosting a beach clean up at 8:30am at the San Clemente Pier. This event will include live music, kids activities, artists, demonstrations, and more!
Earth Day is an important holiday for people to be educated on pollution and global warming. By hosting a beach clean up, this allows the community to all come together and do our part to make this Earth a better place to live. Doing something as small as throwing a piece of trash away can better mother nature. We need to take care of our planet, and do what we can to preserve it. This national holiday was put in place for the people to become more aware of what is really happening to our beloved planet.
Earth Day allows for students, parents, and members of the community to become more educated, and take a day to love and help the planet we live on.