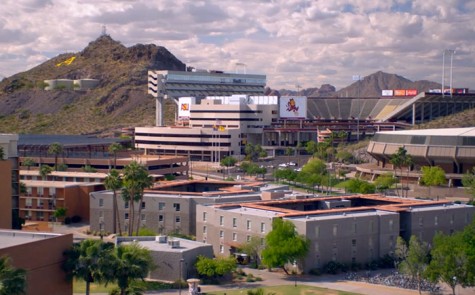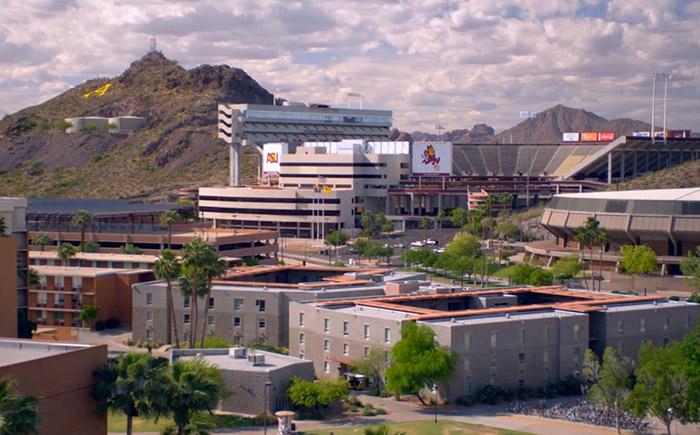 By Brannon McCabe | Writer
November 4, 2014
Arizona State University is located just outside of Phoenix, Arizona and is the home of the Sun Devils.
You might choose to go to college at ASU for many reasons, however one of the best reasons would be to obtain one of the 300 different undergraduate and graduate degrees. Some popular examples of these degrees are Business, Health and Wellness, and Law & Justice.
Another great reason to choose Arizona State is to join or watch the broad spectrum of sports teams including baseball, basketball, football, golf, soccer, and much much more.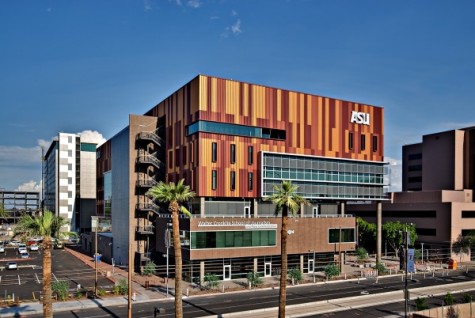 Some famous alumni of ASU include professional and 2012 Hall of Fame inductee Phil Mickelson, Baltimore Ravens linebacker Terrell Suggs, and Dustin Lee Abraham, the screenwriter and producer of CBS hit crime drama CSI: Crime Scene Investigation. Even Mr. Popovich's wife Kristin was a graduate of ASU, dancing for the Sun Devil Dance Team all 4 years!
The total head count at ASU is 76,771 students which is a large student body. They have 62,089 undergraduates and 14,682 graduates, but not all of those students attend full-time. Arizona State has five campuses, but their main campus is located in Tempe, Arizona. The five ASU campuses consist of 493 classrooms. This shouldn't be the hardest school for you to be accepted into considering that the average freshman student's high school GPA is a 3.42.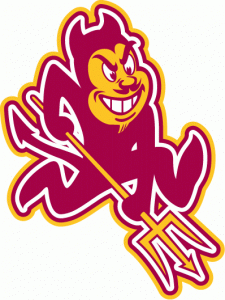 The only factor worth taking into extra consideration when applying to ASU is the extreme weather conditions. During the day, the temperature in Tempe can soar to 125 degrees and in the winter season, temperatures can drop to just under 38 degrees fahrenheit. That's a temperature difference of 87 degrees!
High school students should seriously take ASU into consideration when applying to college. If it's not your top college, you may want to consider the college as your safe school. Finally, if you attend ASU then your Mascot is Sparky the Sun Devil.