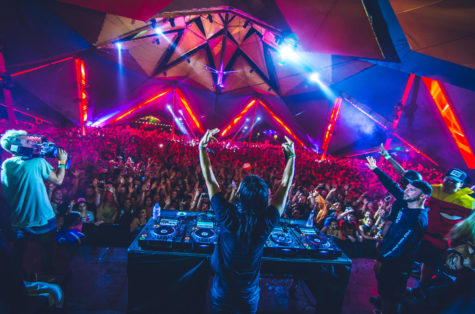 By: Max Jonnaert | Editor in Chief
May 9th, 2018
Deep into the desert night it calls you. In the distance, you can feel its' vibrations as it shakes the very Earth you stand on. You approach, and the sound of music fills the air as it rages louder and louder, pulling you in even closer. The lustrous, flashing structure ahead spirals upward into the darkness. Its' tarped roof flows along to the rhythm of the breeze. As you wade through the sea of people, your adrenaline begins to pump and you can't help but dance. Finding yourself beneath, there is only one thing you can process amidst this maelstrom of movement: you've made it to the Do Lab.
The Do LaB is one of most popular stages at Coachella, and host sets throughout the entire duration of the festival. But it is more than just any other stage to avid festival goers. Rather, the Do Lab is a crucial part of the full experience; it's a place to be. One main aspect that makes the Do LaB stand out is its own lineup of DJs separate from the festivals general lineup. Playing mostly house and EDM music, there is always something fun happening under the tent. Many San Clemente High School students make a point of frequenting the Do LaB throughout the weekend. "The Do LaB is the most magical and wonderful place I've ever been to. I announced my college commitment decision inside of it last Coachella," added enthusiast Nate Siebert, 12.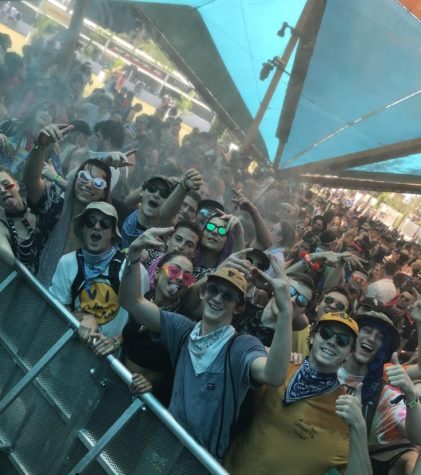 During the hot desert days that are often characteristic of the festival, the Do LaB becomes a refreshing oasis. Shooting large water cannons into the crowd, the stage provides a consistent, cool mist for attendees. These water cannons are sprayed until sunset each day."One of the event workers let me get on stage to shoot the cannon out into the crowd. It was one of the coolest things I've ever been able to do," noted volunteer Macy Gerken, 12. While providing a cool place to be throughout the entire day, the shady areas outside also make a great place to rest up and relax. Furthermore, the Do LaB is in extremely close proximity to the water refill stations, food options, and the only real bathrooms in the venue.
At night, the energy stays consistent, and the surprise guests come out. Notably, RL Grime was brought on Friday of the first weekend this year.  Whether there's a gap in between artists you want to see, or simply nothing else going on, the Do LaB is always a smart choice for a fun night. Nothing compares to the pure energy of just being in the middle of the crowd, jumping to the beat. It is both a euphoric and memorable place, and a must see at Coachella.